Before proceeding to Tirumala, the devotees should go to Tiruchanur for the grand 'darshan' of Goddess Padmavathi Devi which is traditional.
Tirumala
is not a place of excursion or place of entertainment. It is place of 'yoga' and 'practice.' The Ananda Nilayam is a sacred place for worship. The entire Tirumala is charged with sacredness and godliness.
Devotees who visit Tirumala and the Ananda Nilayam must maintain discipline, peace and sacredness so that they can experience the divine feelings and spiritual happiness.
They should forget about their family affairs, worldly fortunes, power and status. They should think about their present atmosphere, chant the holy name 'Govinda' and discuss things related to the Lord.
Tirumala is a magnificent 'kshetra' which can protect all 'lokas.' Human beings need not worry about its safety and protection. But the devotees must be sacred in mind, speech and action in the 'kshetra.'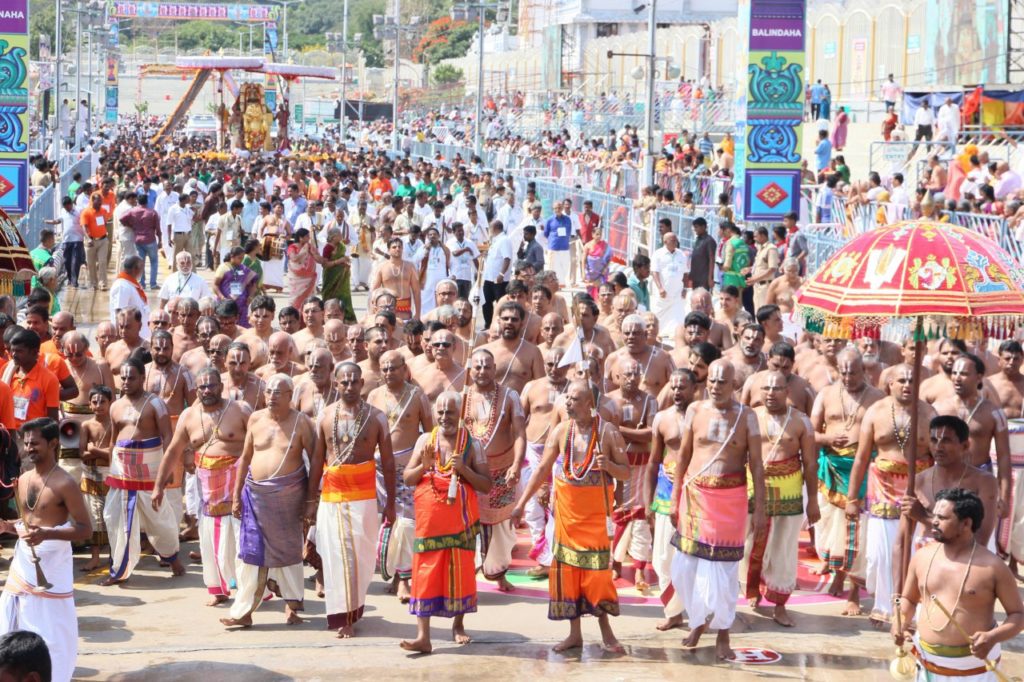 One should not waste time in unnecessary talk or argument. The Tirumala Tirupati Devasthanams is providing many facilities and services to donors, charitable people, Srivari sevaks and devotees.
As there is an ever-increasing number of devotees day by day, the facilities may not reach all the devotees. So, the devotees are requested to cooperate with the staff of the Devasthanams with patience and fulfil the grand 'darshan' of the Lord. They should respect the feelings of other neighbouring pilgrims.
Thereby, one gets the abundant grace of Lord Venkateswara. Consequently, one gets salvation which is the chief target of one's life.
Bhagavad Darshanam
Aihikaamshmika Soukhyapradam
Data Source – Saptagiri Magazine