International Society for Krishna Consciousness - ISKCON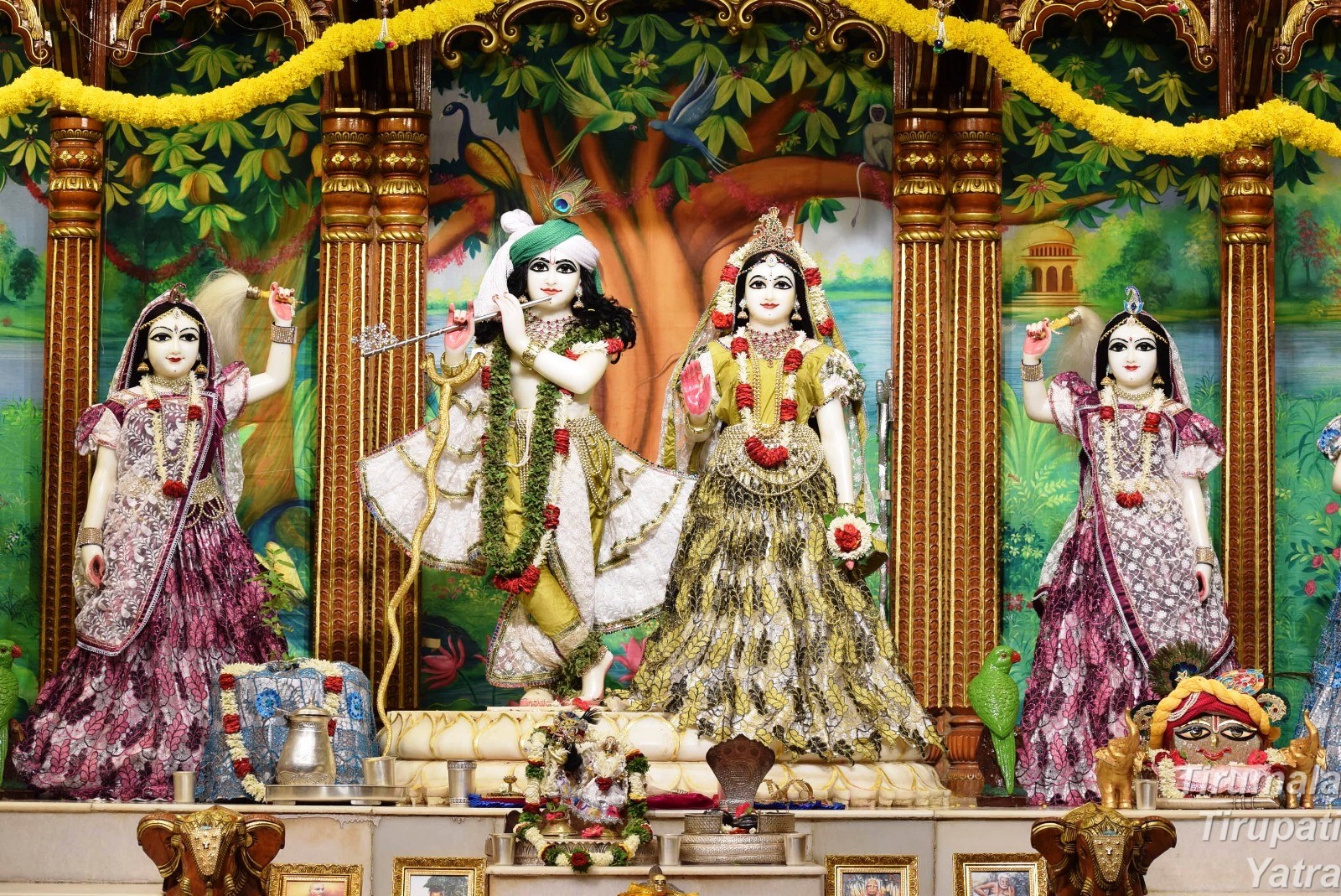 About ISKCON and Temple
ISKCON belongs to the Gaudiya-Vaishnava sampradāya, a monotheistic tradition within the Vedic or Hindu culture.
Philosophically it is based on the Sanskrit texts Bhagavad-gītā and the Bhagavat Purana, or Srimad Bhagavatam. 
These are the historic texts of the devotional bhakti yoga tradition, which teaches that the ultimate goal for all living beings is to reawaken their love for God, or Lord Krishna, the "all-attractive one".
ISKCON's founder, Srila Prabhupada, has drawn appreciation from scholars and religious leaders alike for his remarkable achievement in presenting India's Vaishnava spiritual culture in a relevant manner to contemporary Western and worldwide audiences.
ISKCON Activities
Members of ISKCON practice bhakti-yoga in their homes and also worship in temples.
They also promote bhakti-yoga, or Krishna Consciousness, through festivals, the performing arts, yoga seminars, public chanting, and the distribution of the society's literatures.
ISKCON members have also opened hospitals, schools, colleges, eco-villages, free food distribution projects, and other institutions as a practical application of the path of devotional yoga.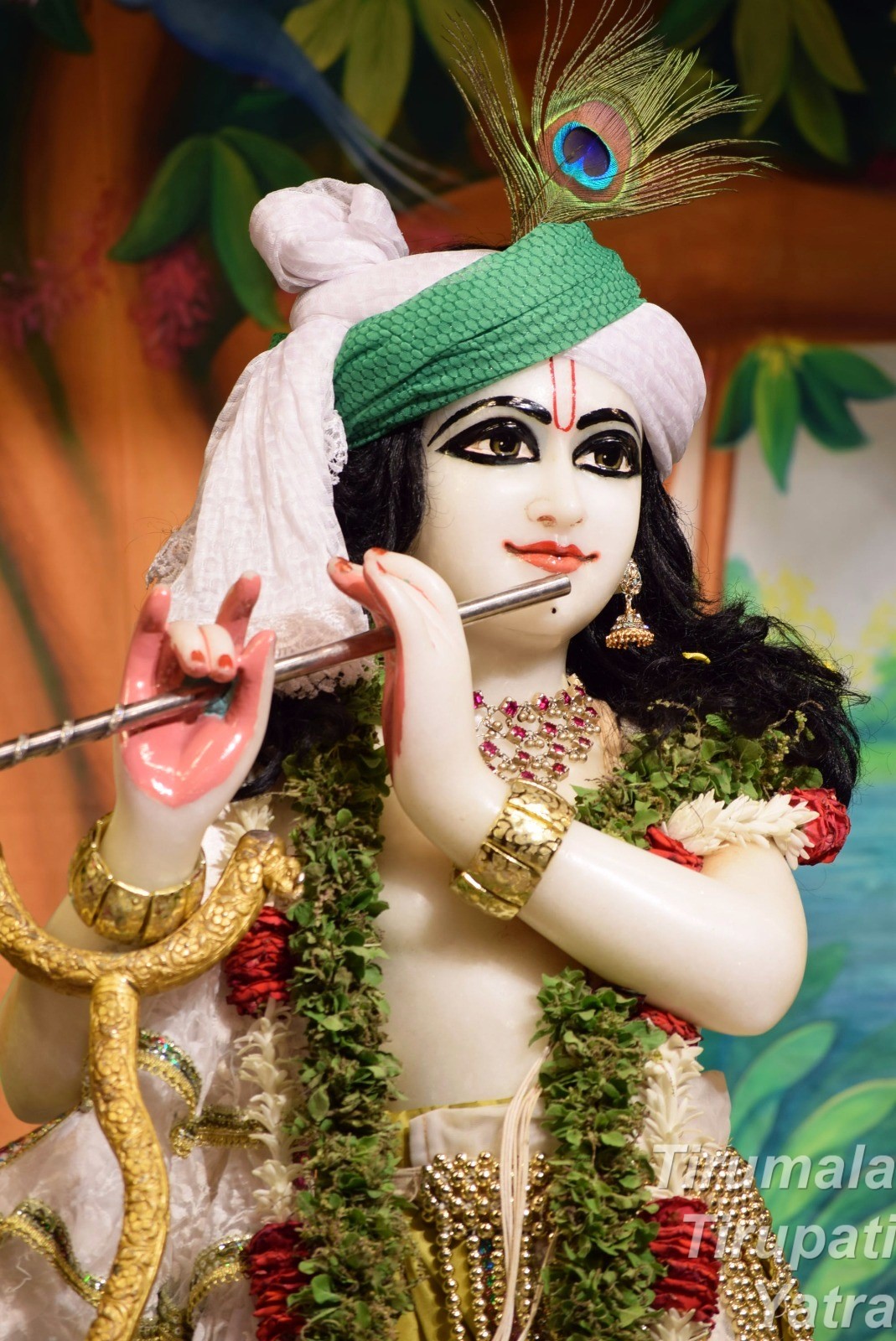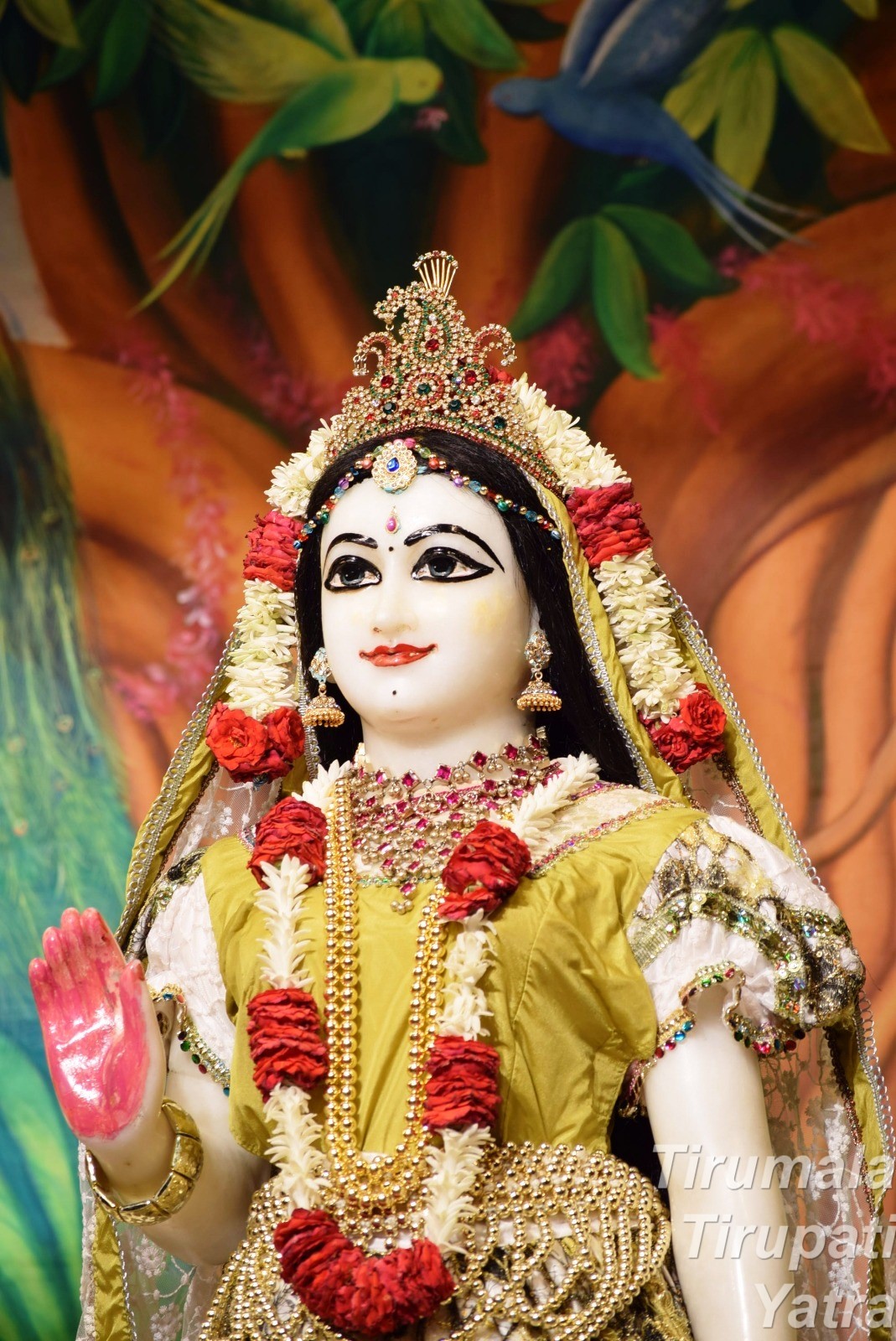 Beauty of the temple
Temple is located on Hare Krishna road, Vinayaka nagar near Alipiri. This Lotus temple was built by the ISKCON (International Society of Krishna Conscience).
The deities here are Radha Govinda Temple was lavishly built with about three storeyed building and imposing structure resembling both northern and southern Indian style of architecture.
It appears as Temple placed on a lotus petal hence it named as Lotus temple. The temple has a beautiful small garden. Every part of the temple is beautifully decorated and nicely carved.
This temple at Tirupati is said to be the largest ISKCON temple in India.
Accommodation
There is a good guest house next to the temple that has very nice, clean rooms for the members of the ISKCON society.
It is suggestible to have booking a room in advance. There is also a restaurant where you get simple "Satvik" food.(Pure Vegetarian) 
Sri Sri Radha Govinda Darshan Daily Timings Morning 7:30 to Evening 8:30
| | | |
| --- | --- | --- |
| Timings |               | Arathi /Puja |
| 4:15 AM |               | Magala Arathi |
| 5:15 AM |               | Mantra Meditation |
| 7:30 AM |               | Darshana Arathi |
| 8:20 AM |               | Srimad Bhagavatam Pravachanam |
| 1:00 PM |               | Raja Bhoga Arathi |
| 4:15 PM |               | Sayankala Arathi |
| 6:30 PM |               | Thulasi Puja |
| 7:00 PM |               | Gaura Arathi |
| 7:40 PM |               | Srimad Bhagavatam Pravachanam |
| 8:15 PM |               | Sayankala Arathi |