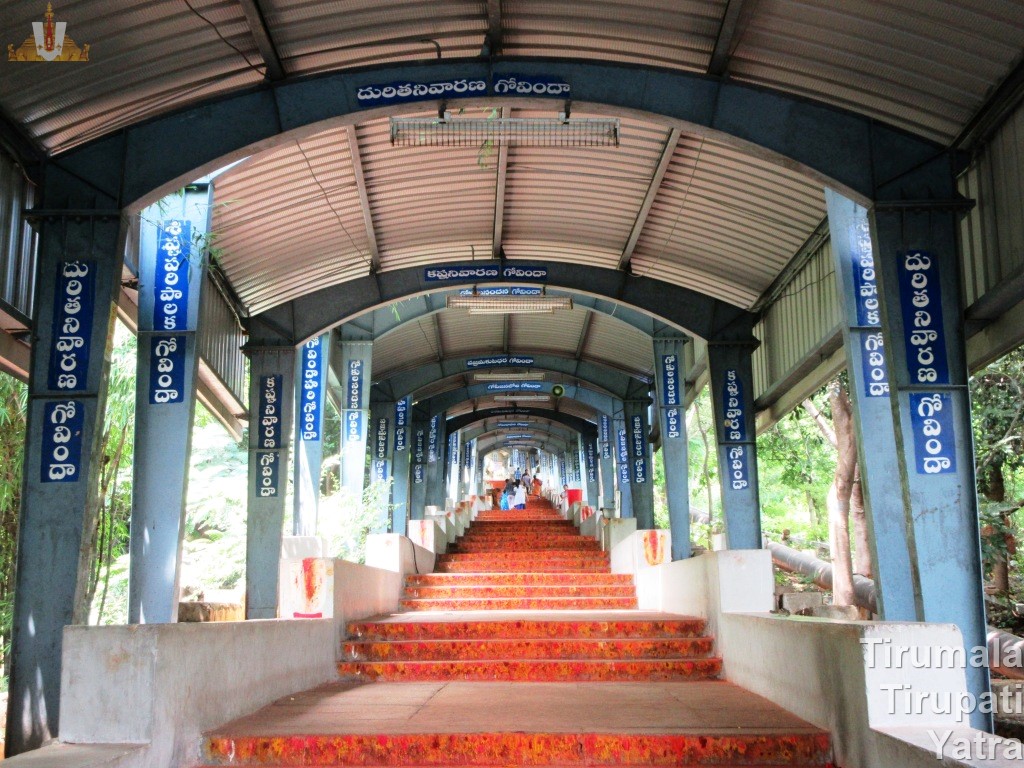 Sri Vari Mettu Pathway
Nobody call the prime deity as "Sree varu", in any temple but for Tirumala swami sree varu, sree vari Brahmotsavalu, Sree vari Mettu are the names uttered by the devotees.
Sri Parvatam is one among the Tirumala Hills, there is a verse in Suprabhatam,
"Sri sesha saila Garudachala Venkatadri Narayanadri vrushabhadri vrushadri mukhyam".
The first word in the verse is Sriparvatam. The pathway of Sri parvatam is itself Sri Vari Mettu.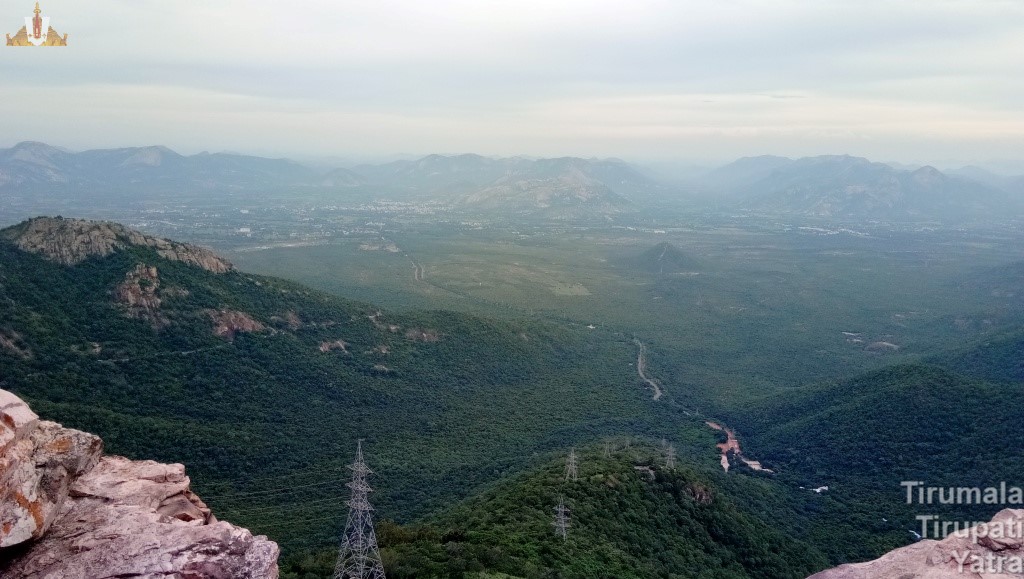 Picture showing both Ghat Road(left side) and Sri Vari Foot path (Right) way to Tirumala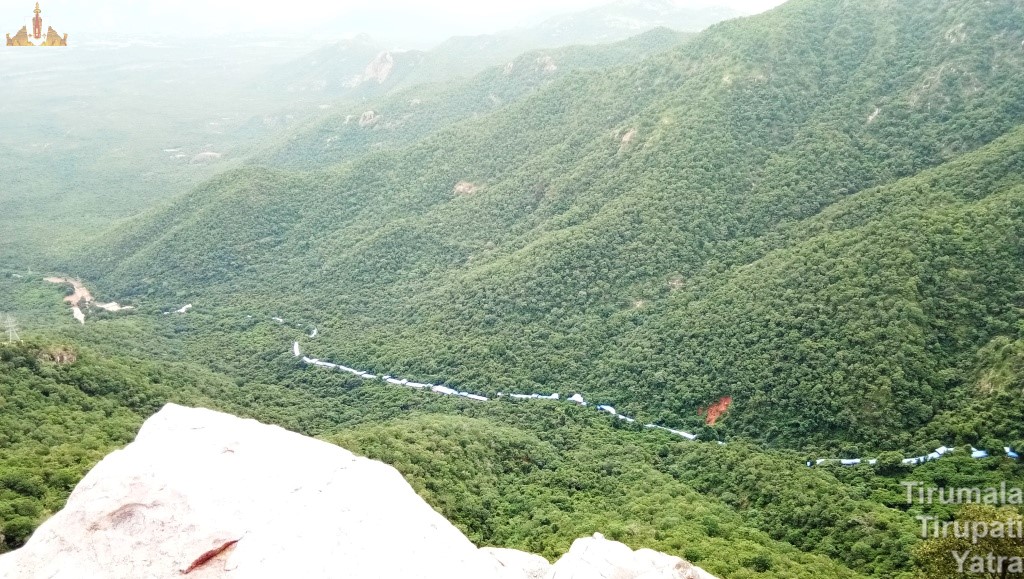 Aerial view of Sri Vari Foot path way to Tirumala
Oldest Pathway to Tirumala
This is the oldest pathway to reach Tirumala. At present TTD has provided many facilities for the pilgrims walking along this day. Mettu means Staircase.
This pathway is also like Alipiri. Making Chandragiri as their main camp Viayanagara kings used to go to Tirumala along this way.
There is a talk amongst the people that after marriage of Swami with Padmavati they stayed at Sreenivasa Mangapuram for 6 months because saint Agasthya advised them not to climb the hill in yellow clothes (newly wedded couple wear these).
This temple was renovated by Tallapala Dynasty. There is as Kalyani River near this temple.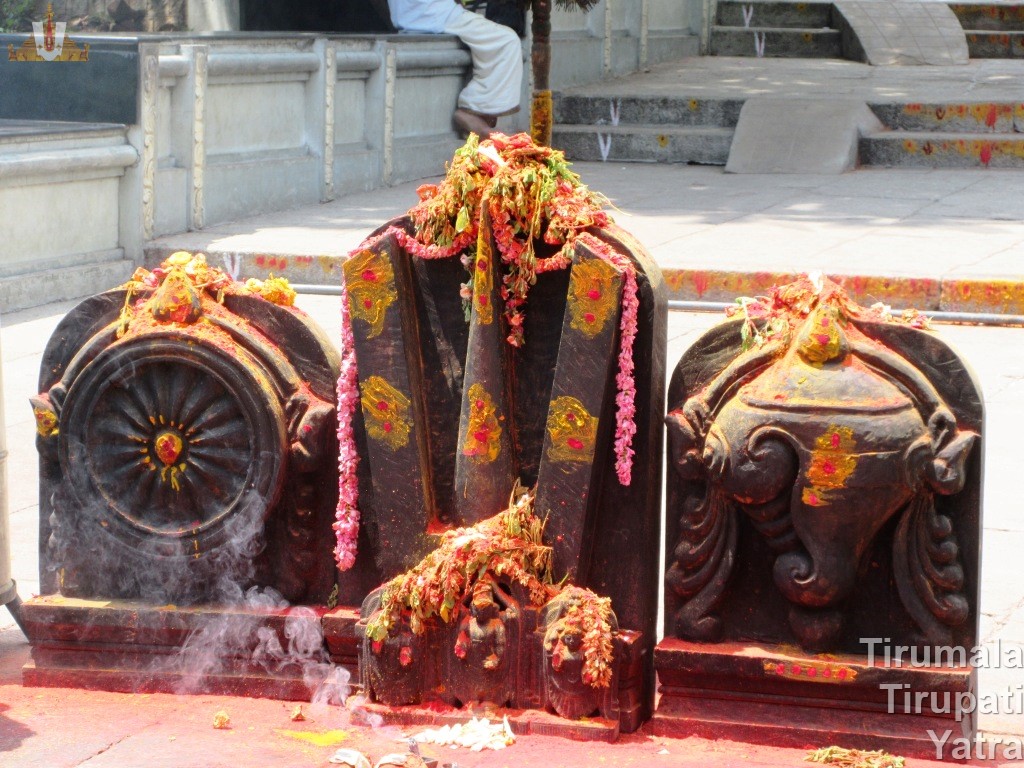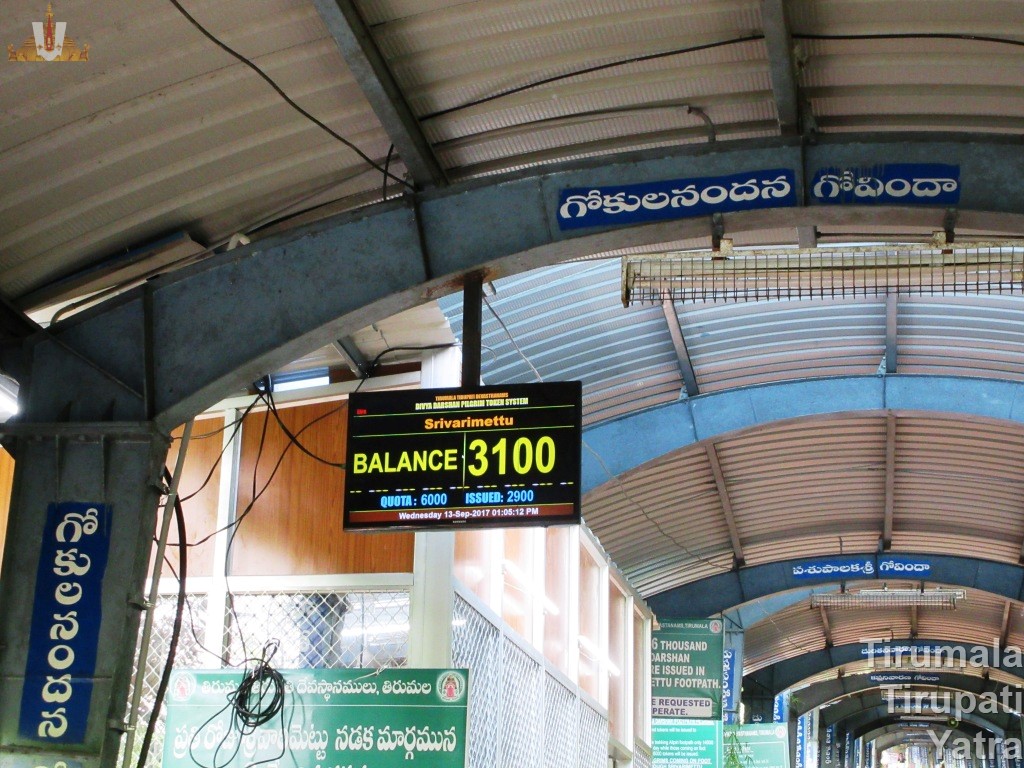 Facilities for people coming to Tirumala by Walk
TTD has provided many facilities to the pilgrims who are visiting the temple of Lord Venkateswara by trekking Alipiri or Srivari Mettu foot path routes.
Free bus facility from Railway Station to Alipiri or Srivari Mettu to transport the pilgrims who desire to trek the respective foot path routes as per their choice.
A free luggage counter has been arranged at Alipiri where in pilgrims can deposit their luggage and get the receipt. After reaching Tirumala they can collect their baggage.
In Tirumala free accommodation is available for them in 

PACs

Free tonsuring,
Free Darshan and Free meals are also available at Matrusri Tarigonda Vengamamba Annaprasada Bhavan or at PAC II.