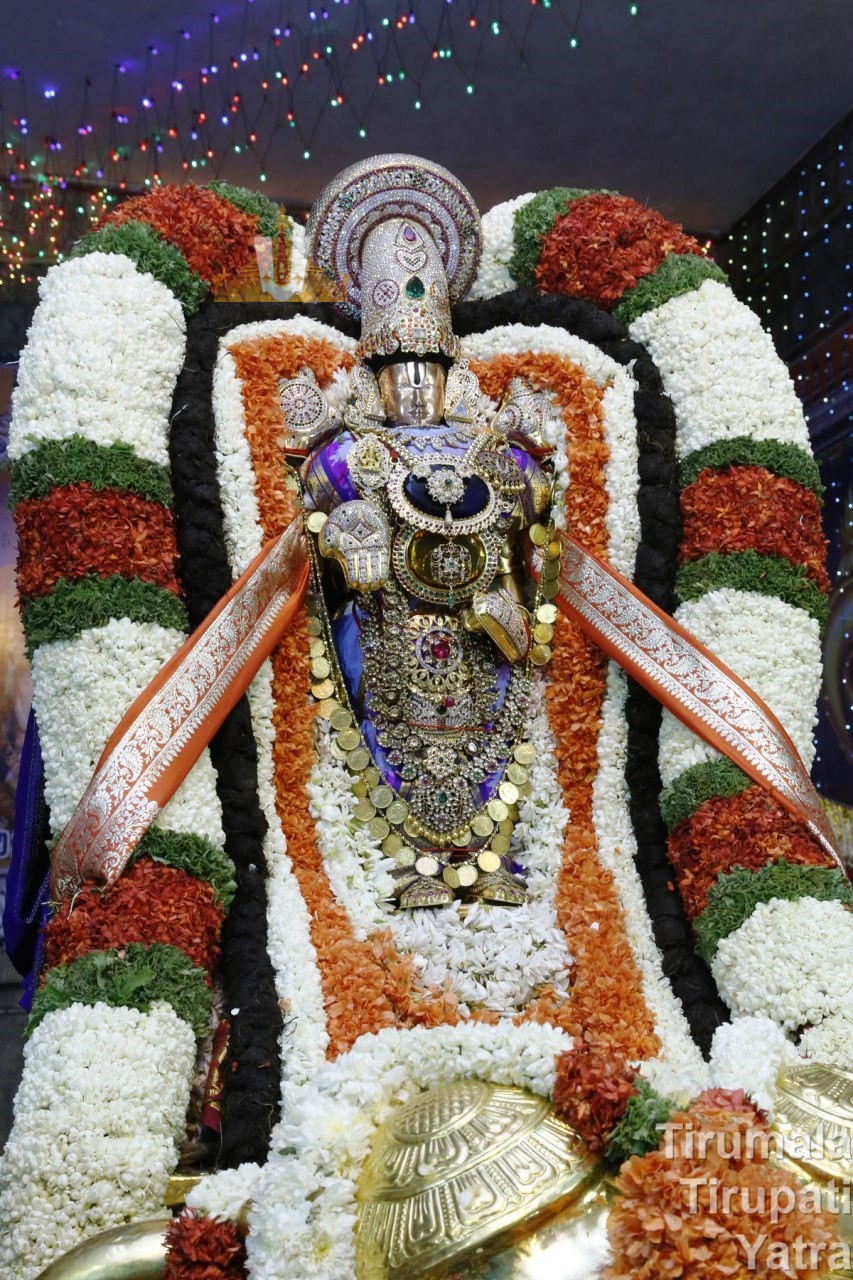 Elephant Car - Gaja Vahanam
Mounted on the king elephant on the sixth night, Lord Venkateswara alone goes in procession reminding us of the salvation of the king elephant in Bhagavata.
O dear devotees, the elephant king is proud of his might. Because of that he is caught by a crocodile and having fought with it for a long time he prays for protection from the lord at last.
O God, all my strength is gone, my courage diminished, my vital powers languishing, I swoon. My physique faces reduction. I feel tired. No longer can I fight with this crocodile. Help this poor soul.
I know only yourself and none else. Come and save me, a destitute the Iswara here means a Lord, not God Shiva. So Vishnu, the Lord of the world, heeds the cry of the king elephant and goes to save him.
Lord Vishnu kills the crocodile and saves the king elephant.
So Venkateswara mounted on the elephant car teaches his devotees not to stand on their feet, not to depend too much on their might and to shift the responsibility of protection to Him.
The world is a lake. The crocodile is the sum of our deeds. The king elephant is the human soul. Lord Vishnu is the one who saves us from the bonds of the world and our deeds. Every devotee is a king Elephant. Lord Venkateswara is the one who redeems us from the worldly bonds and shackles of our deeds.
Venkateswara goes alone on the elephant during the Brahmothsavas.