Sarva darsanam means 'darshan for all'.
Sarva Darshan is the free darshan where in the pilgrims wait for their turn to catch the glimpse of Lord in the compartments of Vaikuntham Queue Complex II.
The complex is a series of inter-connected halls that leads to the main temple. TTD has initiated efficient systems for maintaining the pilgrims to go in an ordered fashion towards temple entrance and TTD is constantly increasing the efficiency.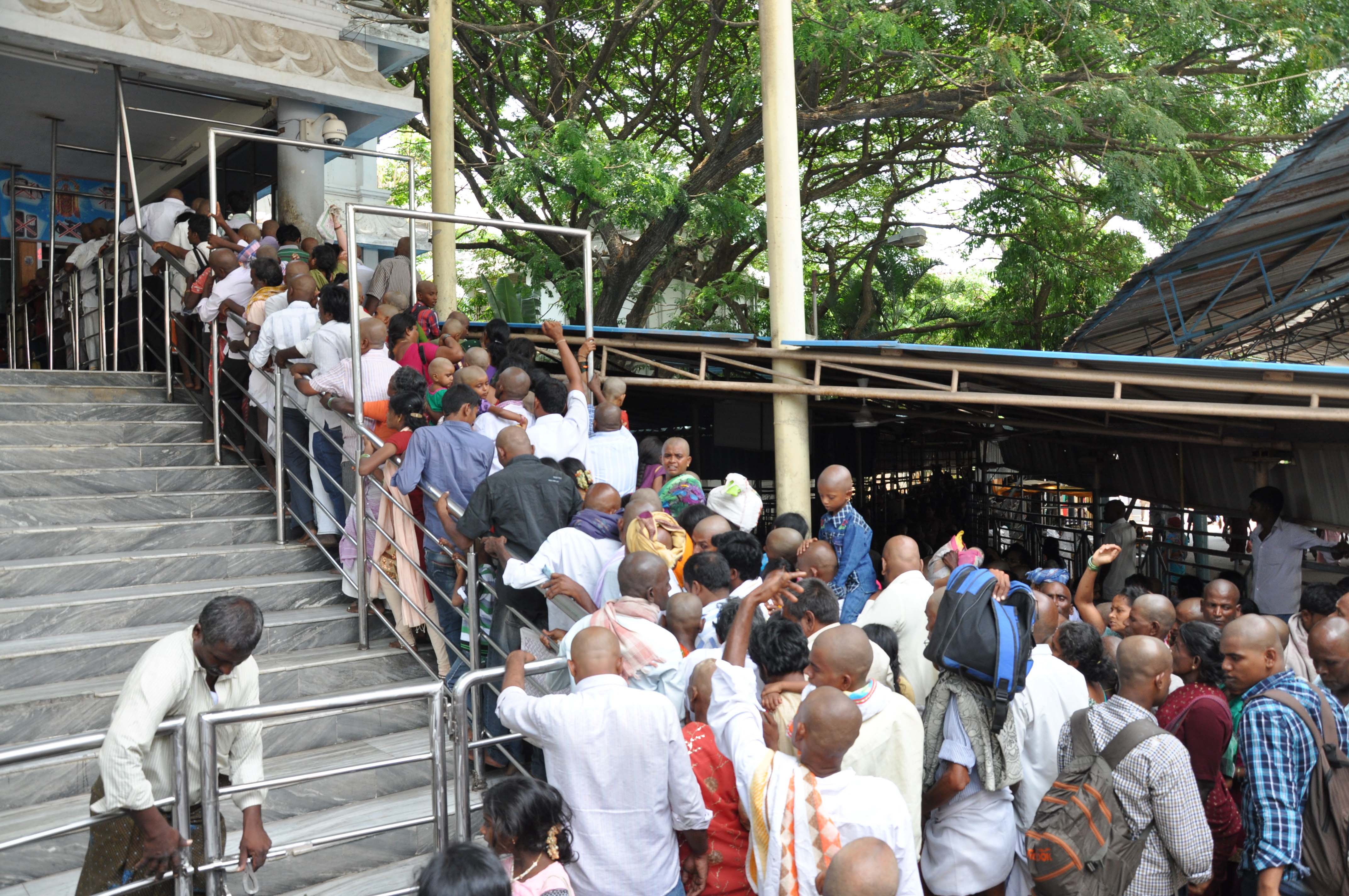 People visiting per day: More than 60,000 to 80,000
Time slot allotted for Sarvadarsanam: 06 hours on Normal days and 20 Hours on peak time (During weekends)
Everyone is equal to GOD and TTD provides a wide range of FREE facilities in the Queue Complex to each and every devotee who is waiting for Dharsan
Annaprasadam
Milk, Coffee & Tea at every 3 hours interval.
Free Medical facility
Well maintained toilets, RO filter water are available.
Closed Circuit Television, through which devotional programmes and music are relayed.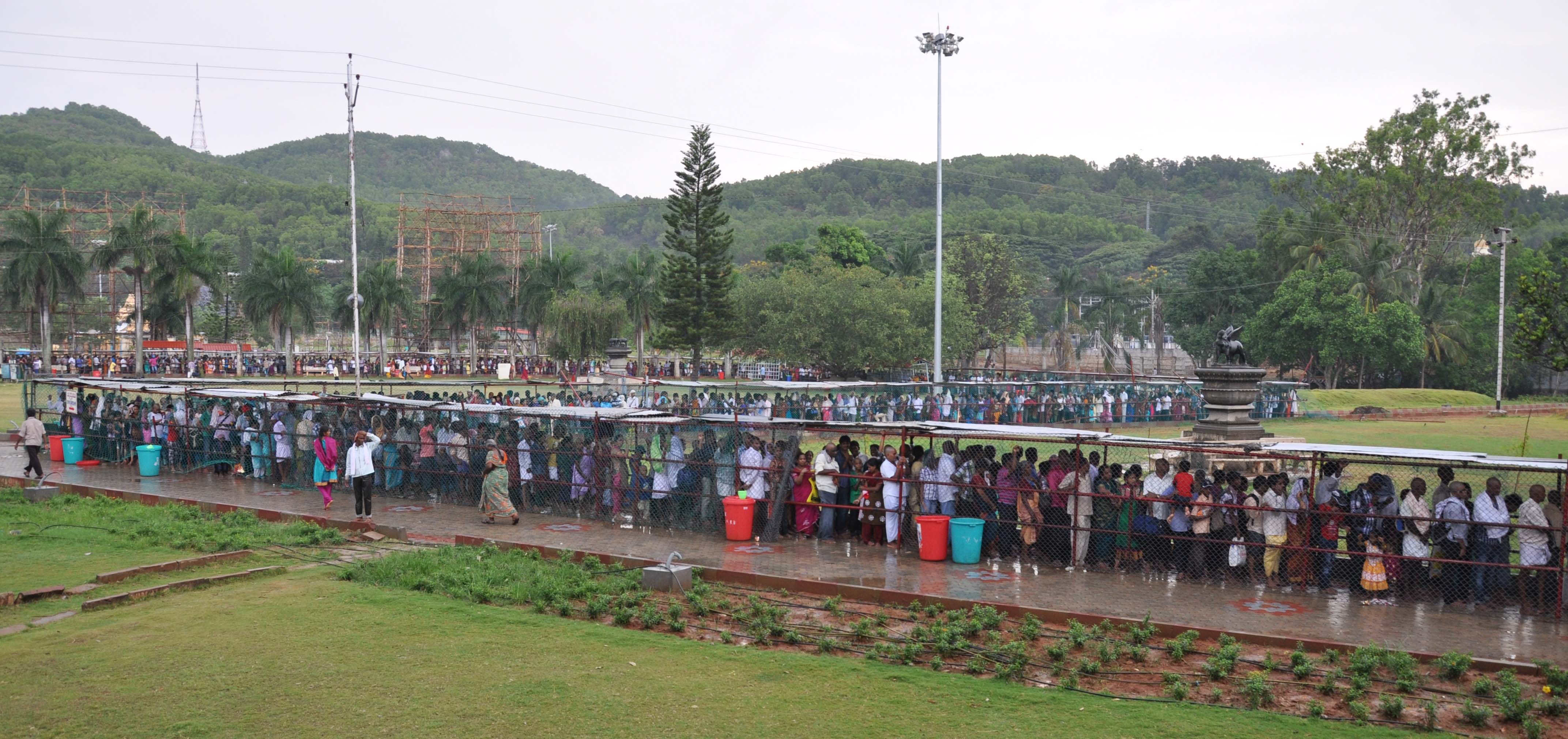 Slotted Sarva Darshan
SSD Counters to facilitate pilgrims with out any waiting time for hours
The idea behind experimenting the novel scheme of issuing time slotted tokens to Sarva Darshan pilgrims is to provide them a easy and comfortable darshan without waiting in queue lines and compartments for long hours.
The EO along with Tirumala JEO Sri KS Sreenivasa Raju inspected the SSD counters at Kalyana Vedika and Nandakam Rest house areas. Speaking on this occasion, he said, based on the feed back received from the pilgrims waiting in VQC-2 compartments for Sarva Darshan for over 24 hours when there was heavy crowd, we mulled this scheme of issuing time slots for free darshan pilgrims also, so that they can have comfortable darshan in their allotted time.
Already the time slot mechanism was implemented in Rs.300 and footpath darshans which have yielded good results.
After observing the results from December 18 to 23 we are contemplating to launch the scheme in a full-fledged manner from March on wards. From the past fortnight, Tirumala JEO along with a team of senior officers worked day and night on these counters. TTD has deputed 80 senior officers, 300 employees, 75 Trilok and 50 Bank of Baroda employees to man the 117 counters located in 14 locations at Tirumala. Based on the output after the trial run, we are contemplating to set up the Slotted Sarva Darshan (SSD) counters in Tirupati in future", he maintained.