About Seva
Malayappa Swamy along with sri devi and bhu devi, is taken into procession to the Pandal where a thousand lamps are lit for Unjal Seva.
Sahasra Deepalankarana Seva, however, is offered to Rukmini and Sri Krishna on the day of Rohini star and to sita, Rama and Lakshmana on the day of Punarvasu star on every month.
Similarly on the day of Arudra star, there will be procession of Sri Ramanuja idol in a palanquin opposite to that of Sri Malayappa Swamy.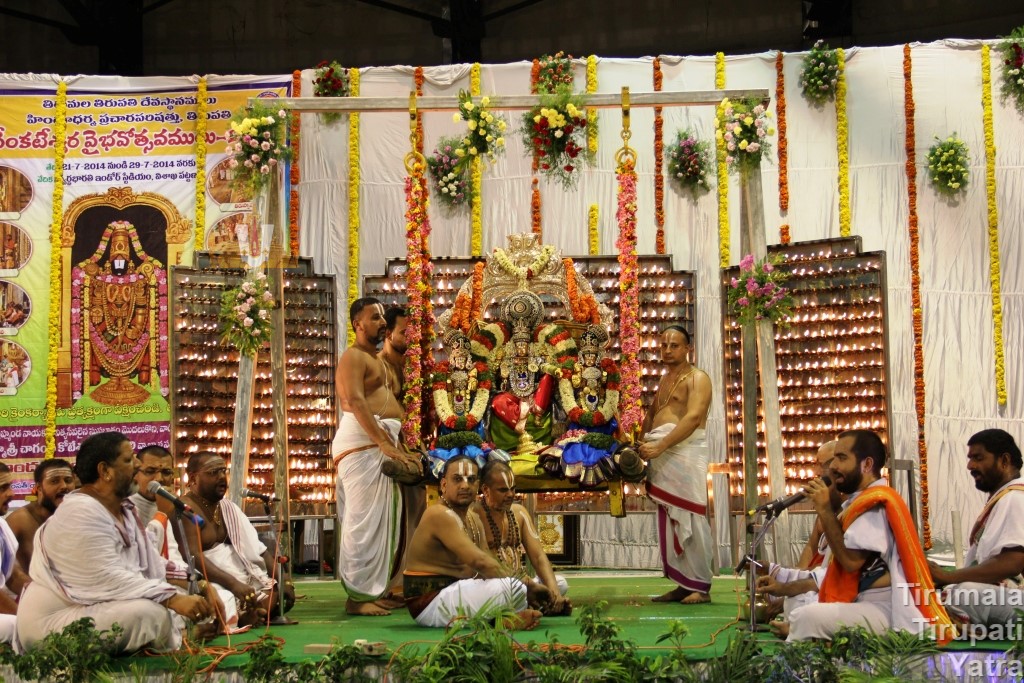 At Glance
Beram being used: Malayappa Swamy
Place or venue: Koluvu MantapamSouth east of Temple Outside
Timing of the Seva and duration: 5:30 PM to 6: 30 PM for one hour
Devotees and Seva fee: Allowed, 200 for one person
Prasadams: 2 small Laddus
Exception: During Brahmotsava, Pushpa Yaga, Pavithrotsava this seva will not be performed.