About Seva
Kalyanostavam is generally conducted as part of special utsavas or in significant occasions.
It was Tallapaka Annamacharya who conducted it as Nitya Kalayanotsava (daily marriage ceremony), that is the reason why residence of Annamacharya have the privilege of being kanyadatas(those who offer daughter in marriage).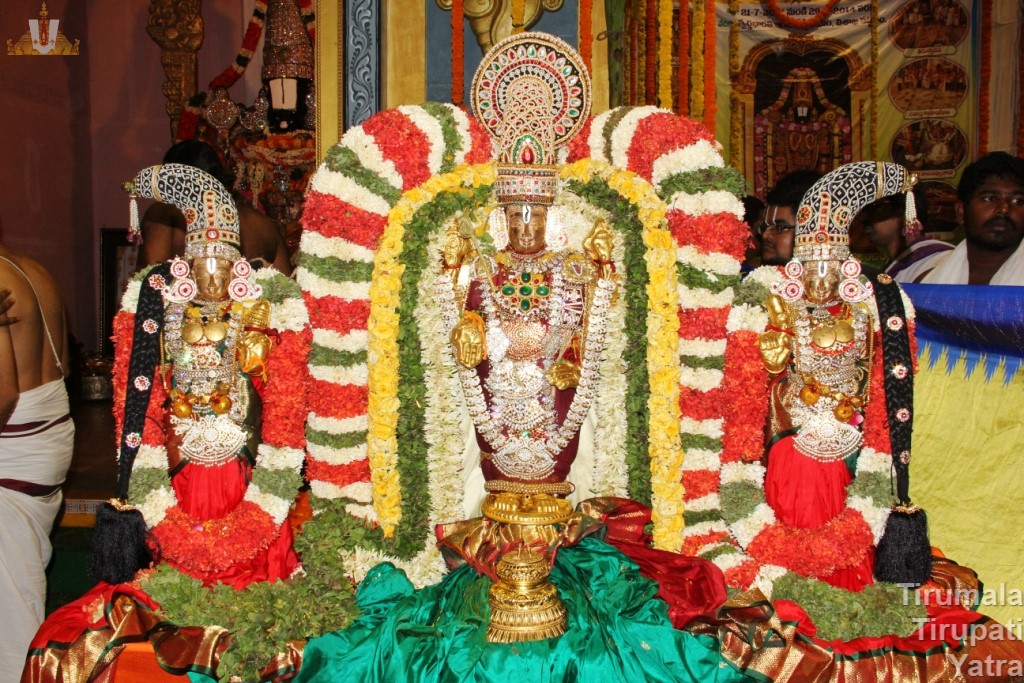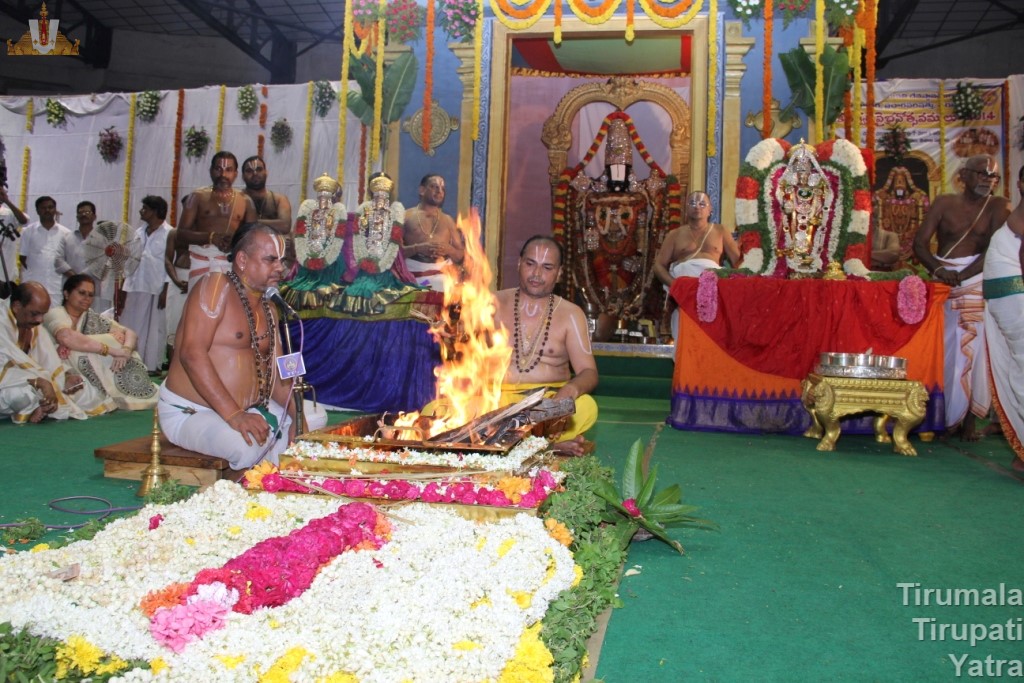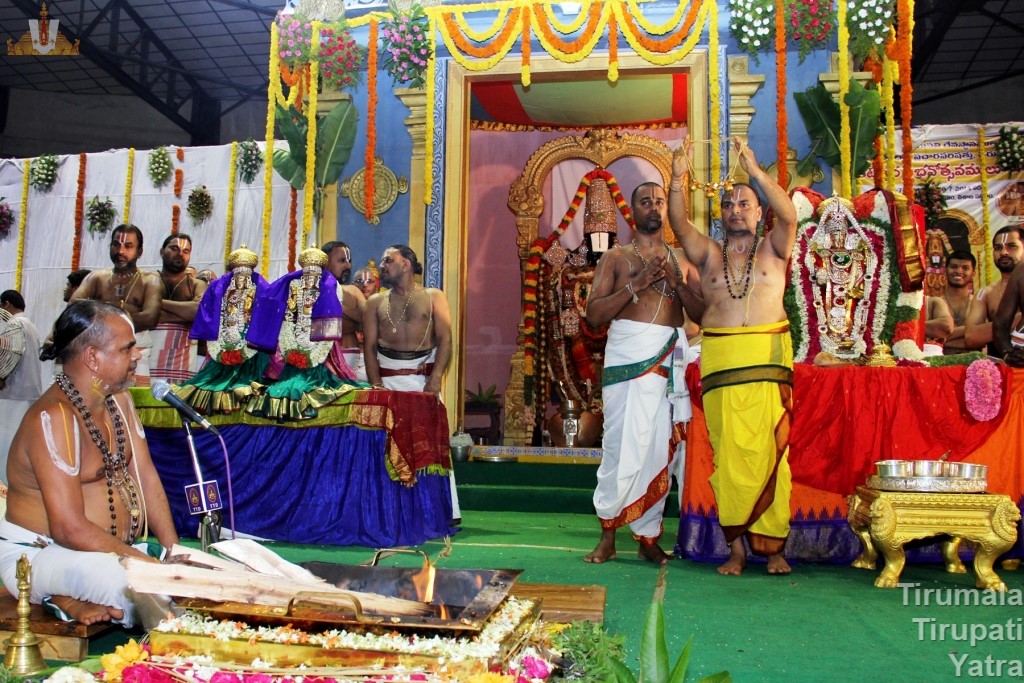 At Glance
Beram being used: Malayappa Swamy with sri devi and bhudevi
Place or venue: Sampangi Prakaram (Circumambulation)
Timing of the Seva and duration: 12'o Clock PM
Devotees and Seva fee: Allowed, 1000 for 2 people (should be married couple)
Prasadams: 2 big Laddus, 5 small Laddus, 2 Vadas
Exception: During Brahmotsava, Pushpa Yaga, Pavithrotsava this seva will not be performed.