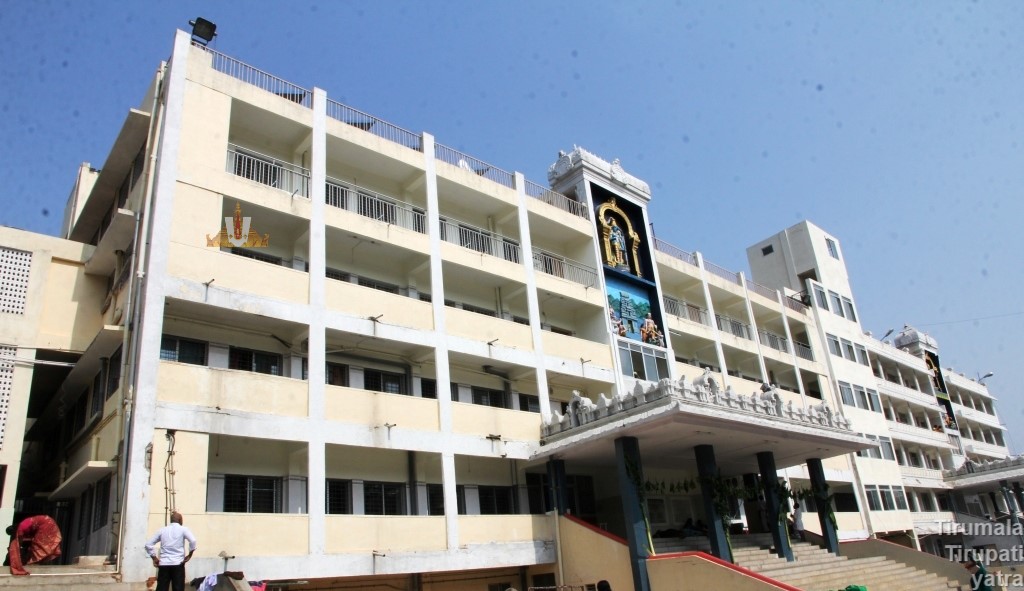 According to Padma Puranam
Tonsuring is the concept of giving hair to our beloved Lord Venkateswara.
According to Padma puranam, tonsuring is mandatory at all Teertha Kshetras. By tonsure, one can clear all their sins.
As this will help in making mankind filled with positivity and also to eliminate all their egos, this process is followed at all Punya Kshetras and Punya Teerthas.
Some of the devotees even today observe the tradition of submitting hair of their children before completing one year of age.
To make people go to their room or to have head bath, TTD had built or provided the provision for hair tonsure in almost all major guest houses or place.
Story behind
Neela Devi, Gandhrava Princess is the first devotee who gave hair to Lord and there is a reason for doing that by her.
When Lord Srinivasa was hit by shepard on his head, small portion of this scalp becomes bald and there is no hair growth at the effected place and Neela Devi is the one who gave the hair to fill the effected place of Lord Venkateswara.
As hair is the considered as the beautiful aspect of Women, Lord notices her sacrifice and he said all the hair given at Tirumala belongs to Neela Devi