Pearl Bower Car
On the third day, Malayappa Swamy goes in procession in the streets around the temple of Tirumala, accompanied by his Sridevi and Bhudevi.
The pearls emanate coolness.
In the Swathi Karthe, a drop of rain water enters an oyster shell in the ocean's shell and becomes a pearl.
Sri Krishna is described as wearing a fresh pearl at the tip of his nose -- 'nasagre navamouktikam'.
Venkateswara is praised everywhere as "Mouktika Sragvi'  [one who wears a garland of pearls.]
Malayappaswamy goes here and there, enticing the sight of the devotees.
Srimannarayana is one who stays under Adisesha's thousand hoods that look like an umbrella made of pearls, an air conditioned temple, with it as vahanam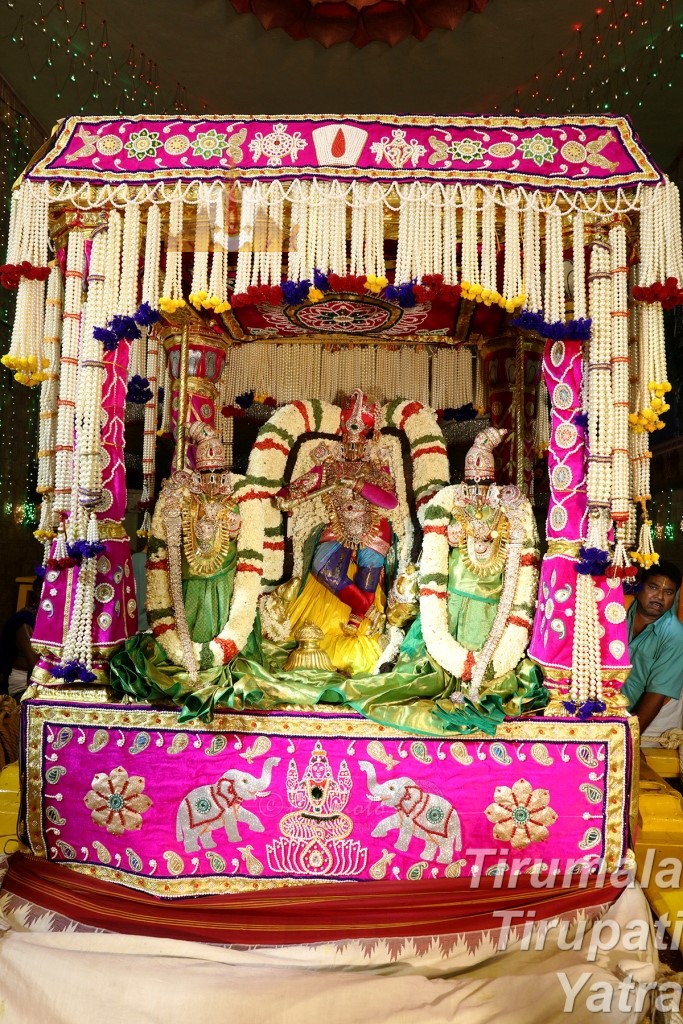 Unjal Seva before procession of Lord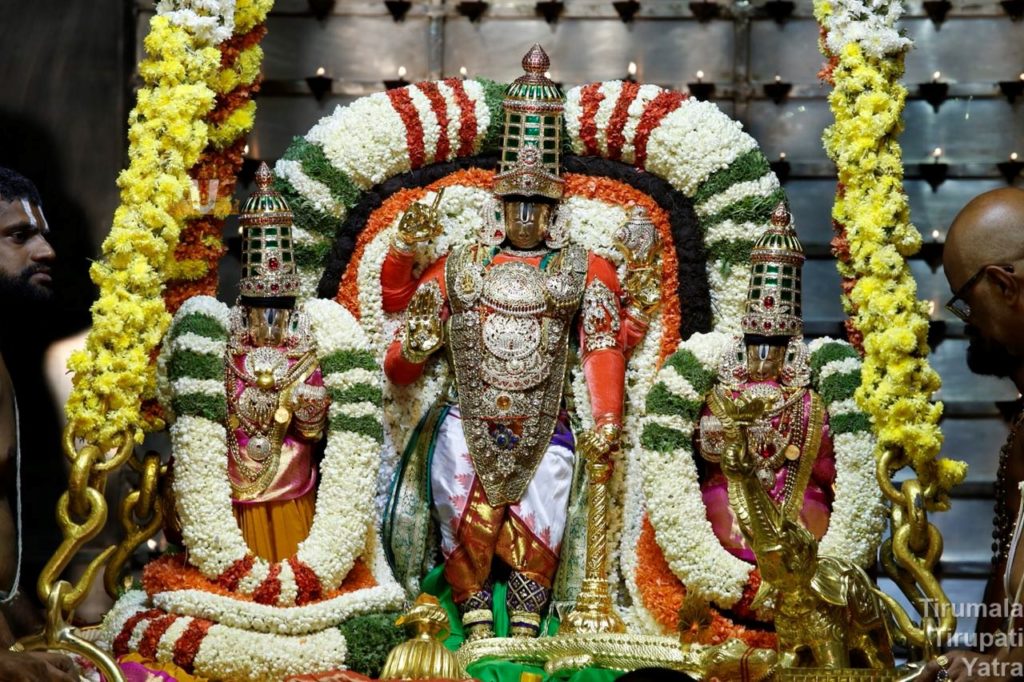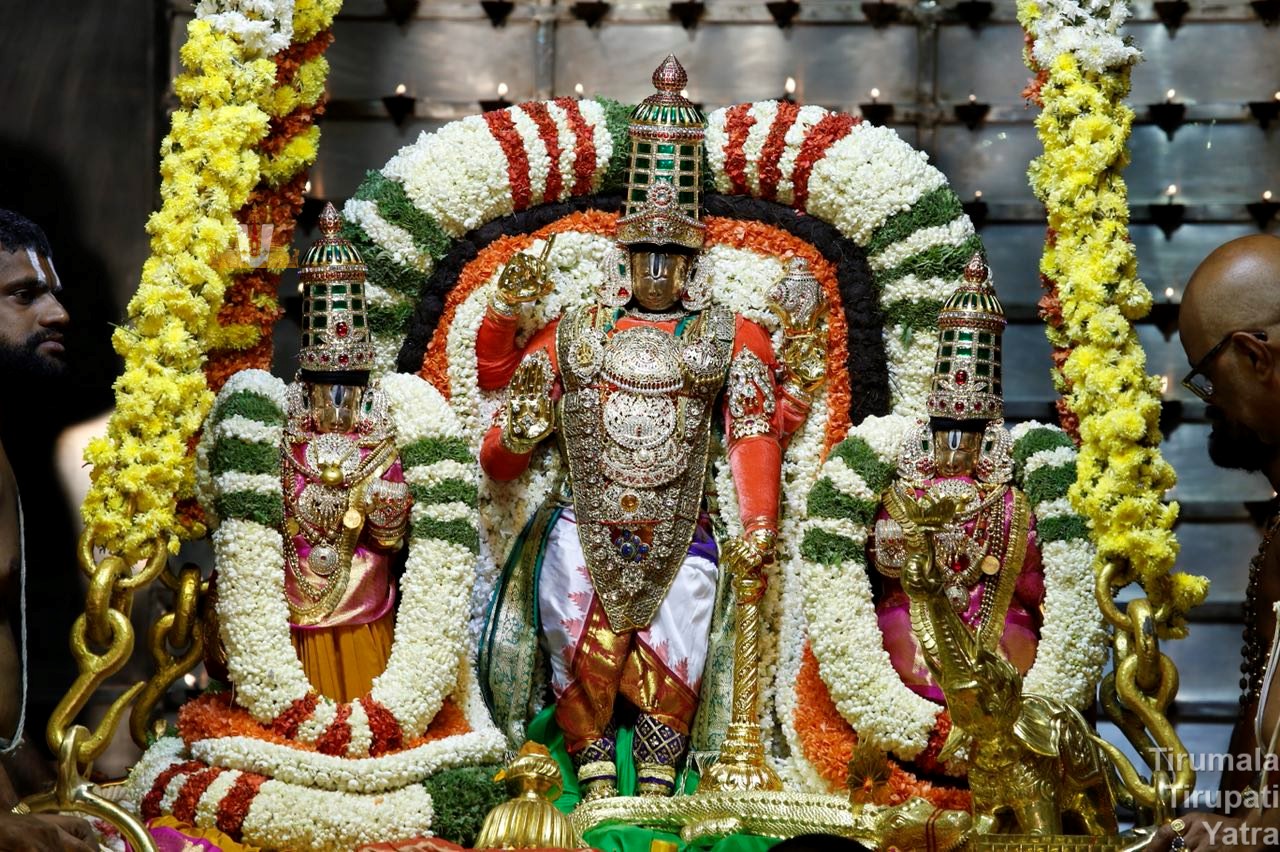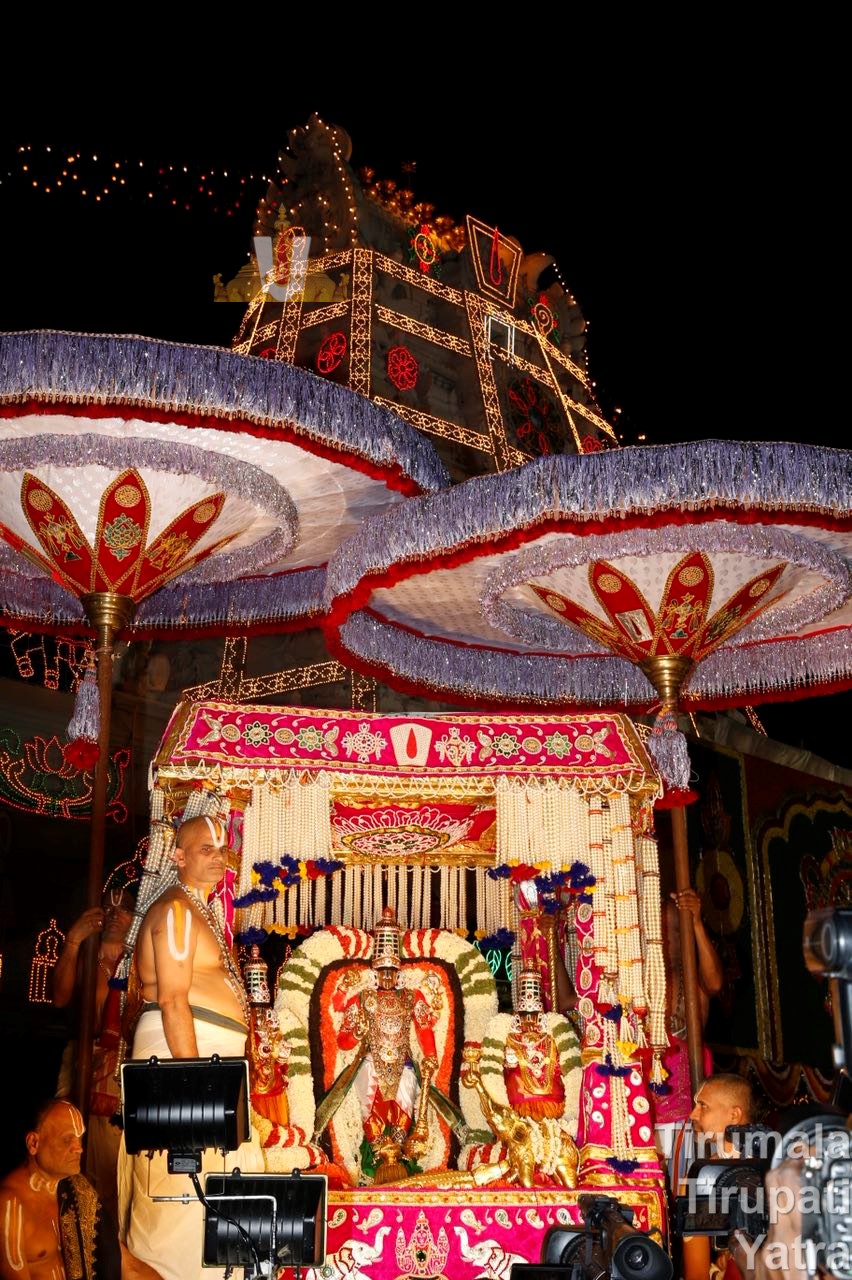 Pearl bower glittering - Shining stars
During the nine festive nights of Aswayuja, the car with the pearl bower glittering amidst electric lamps that excel shining stars goes in procession, bliss to look at.
The appearance of Sri Venkateswara, who is treated for cool delight, dispels the trials and tribulations of the devotees.
Beak - Punishes the Evil One
Lord Venkateswara preaches, a drop of water on a lotus leaf looks like a pearl. The same drop in an oyster shell shines, having become a pearl.
So, my devotees, unlike a drop of water, you should take shelter for true bliss, like a drop of water that becomes a true pearl rather than taking shelter under other gods, obtains ephemeral bliss.
In the annual Brahmotsavas, Venkateswara appears in the pearl bower car in the guise of Sri Krishna, who shears Bakasura's beak and punishes the evil one.