An incarnation of Lord Sri Maha Vishnu in the form of a wild boar
Varaha swamy is the first deity to be visited in Tirumala. He is also called 'Shweta Varahaswamy'.
As per the custom of Tirumala kshetra, the Tirumala yatra will be considered complete only after visiting Varahaswamy first, perform pooja and make offerings to him. Only after that the devotees should visit Lord Venkateswara. This is also the treaty of the Lord that he had made with Varahaswamy.
The place got the name Varahakshetra.
Vallabha Pillar
Lord Vishnu assumed the Boar avatar to rescue Bhu Devi from the demon Hiranyaksha. The legend says that Lord Venkateswara resided here with the permission of Bhuvaraha swami.
The tradition is that, the Prasadam is being offered to Varahaswami first and next to Lord Srinivasa.Here is a pillar called 'Vallabha Pillar'. Sri Varaha Swami stands with His leg upraised and holds Bhu Devi in His arms in this temple.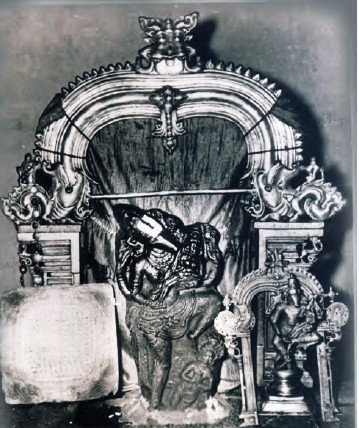 Darshan Timings
Monday to Thursday, Saturday and Sunday: Morning 5:00 AM to 9:00 PM
Friday: Morning 6:30 AM to 9:00 PM
Varahakshetra
'Varahakshetra' is an ancient time for Tirumala. In the ages past the mountain where Sri Varaha swami came to after saving the earth from the seas with his fangs is Venkatachalam.
Tarigonda Vengamamba narrated the conversation between Varaha Swami and Srinivasa in her book "Venkatachala Mahatmyam",
Venkateswara prayed to Varaha Swami asking him to show the place to reside until the end of Kali Yuga. "I won't give the land without money," said Varahaswami. When Venkateswara prayed Bhuvaraha Swami agreed.
Special Abhishekam
Special abhishekam is performed every year, to the presiding deity in the holy month of Shravana, with the advent of the Shravana star on the auspicious occasion of Varaha Jayanthi.
The horns that come later are stronger and more powerful than the ears that come earlier
True to this proverb, Venkateswara who came late has become more important than Varahaswami.
In due course of time, visiting Varahaswami before the darshan of Lord Venkateswara procured as prime importance.