One of the must visit Temples in Tirupati
About Sri Kapileswara Swamy Temple
The sacred place is also known as Chakrattalwar teertham and Alwar teertham. The water from the sacred waterfall through the Seshachala hills is being stored in a tank named as Kapilateertham.
Once the eastern side of the tank Sri Kapileswara Maha Sivalingam was manifested and seated in a cave facing western direction.
On the south side of the tank Sri Venugopala Swamy along with his consorts Sri Rukmini and Satyabhama were installed in a temple facing northern direction.
By the side of this Sri Lakshmi Narasimha Swamy facing eastern direction on the western side of Narasimha cave.
The tank is surrounded on its three sides by the Seshachala hills like elevated walls of a fort and the waterfall from the hills gives a beautiful glance and the devotees can enjoy the happiness and tranquility.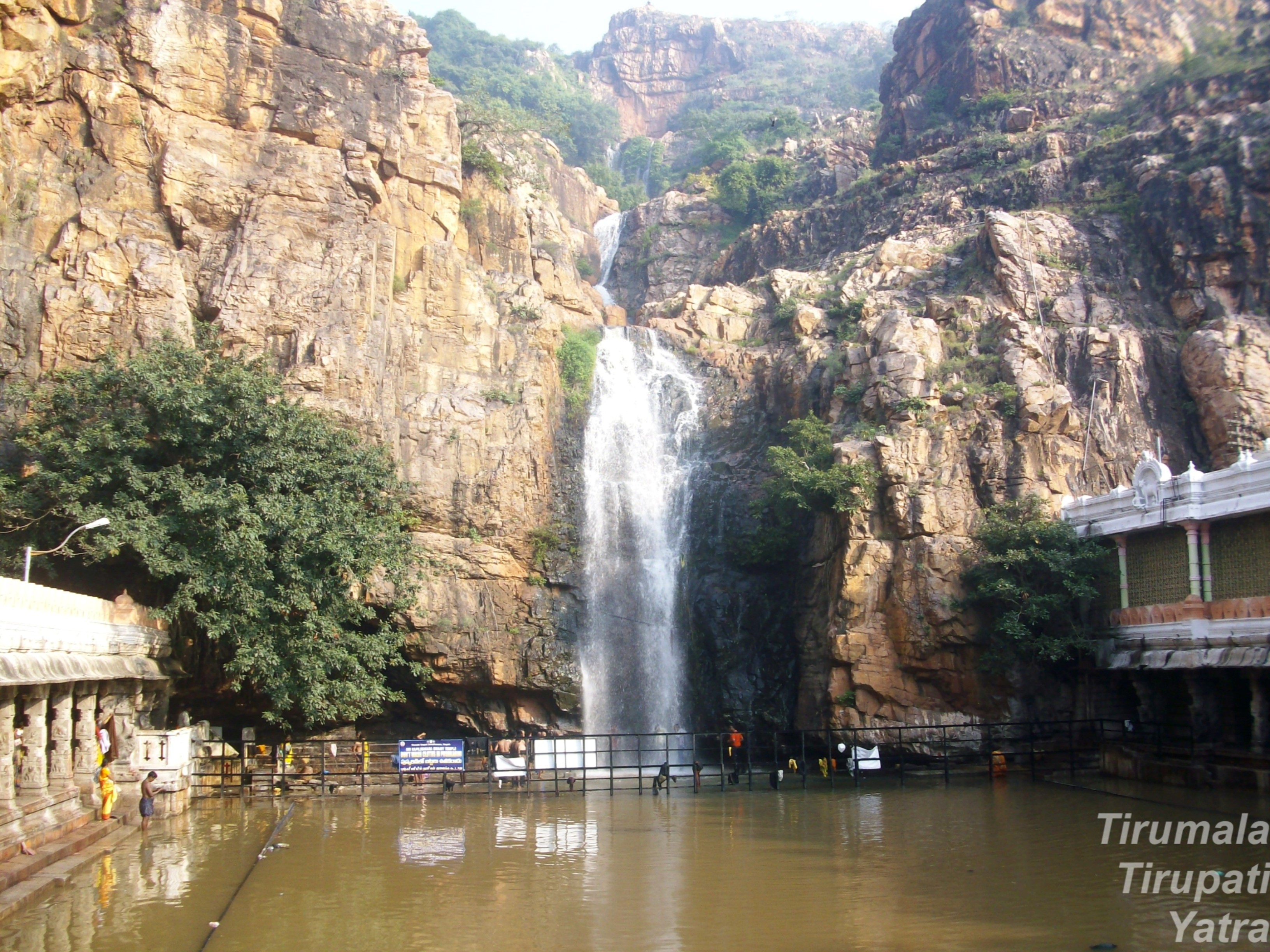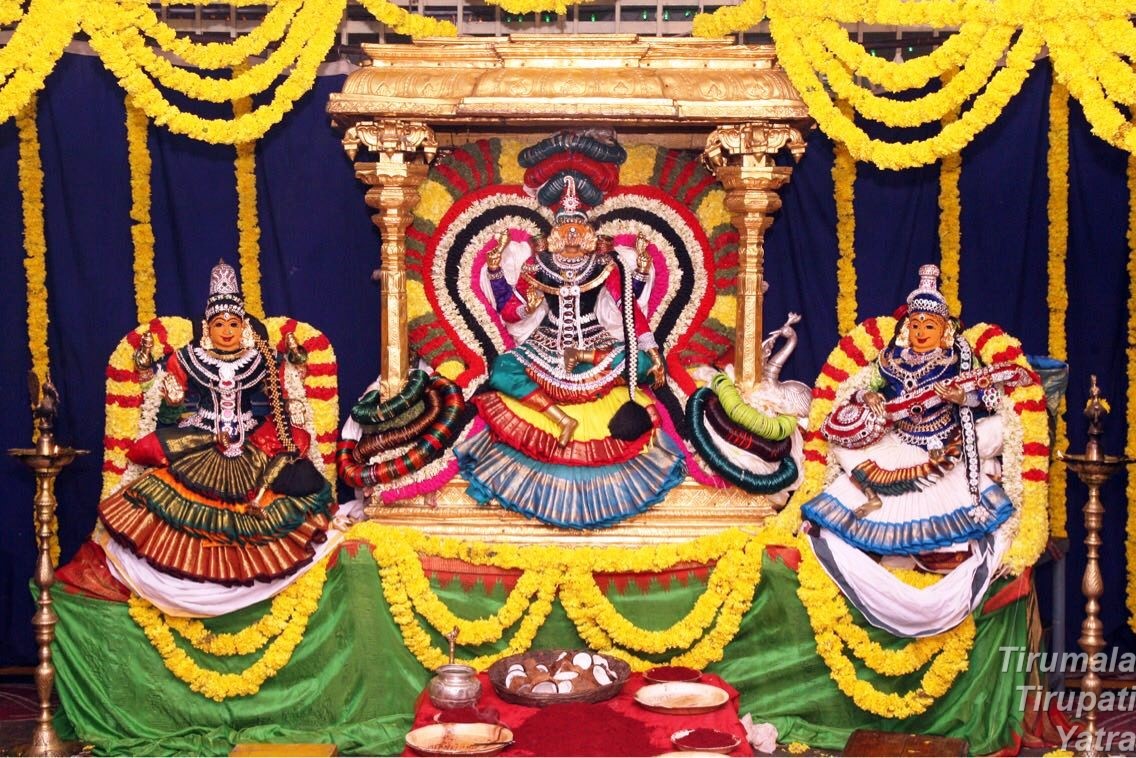 Significance
The importance of this temple reveals that taking bath in the sacred tank, offering prayers to Sri Kamakshi  Kapileswara swamy and performing poojas to Navagraha devatas to ward off the sins and fulfill all the desires.
The Kapileswara Swamy is familiar as the God Who performed the marriage of Lord Srinivasa with Padmavathi devi.   
There is also JUNGLE book, small trekking place to visit for a while
Sevas / Utsavam Timings (All days)
| | |
| --- | --- |
| Name of the seva/ utsavams | Seva Time |
| Suprabhatam | 4.00 AM to 4.30 AM |
| Abhishekam | 4.30 AM to 5.30 AM |
| Alankarana, Archana | 5.30 AM to 7.00 AM |
| 1st Bell | 7.00 AM to 7.30 AM |
| Sarva Darshanam | 7.30 AM to 11.00 AM |
| 2nd Bell | 11.00 AM to 11.30 AM |
| Sarva Darshanam | 11.30 AM to 4.00 PM |
| Abhishekam | 4.00 PM to 5.00 PM |
| Sahasranama Archana | 4.30 PM to 5.00 PM |
| Lalita Sahasranama | 5.00 PM to 5.30 PM |
| Night Bell | 5.30 PM to 6.00 PM |
| Deeparadhana | 6.00 PM to 6.30 PM |
| Sarva Darshanam | 6.30  PM to 8.00 PM |
| Ekanta Seva | 8.00 PM to 8.30 PM |
| Special Entrance |   |
| Archana |   |