The Swan Car - Hamsa Vahanam
Alone on the second night, Sri Venkateswara Swamy goes in procession in the temple streets of Tirumala, delighting the devotees in the form of the goddess of learning, Saraswati holding her veena.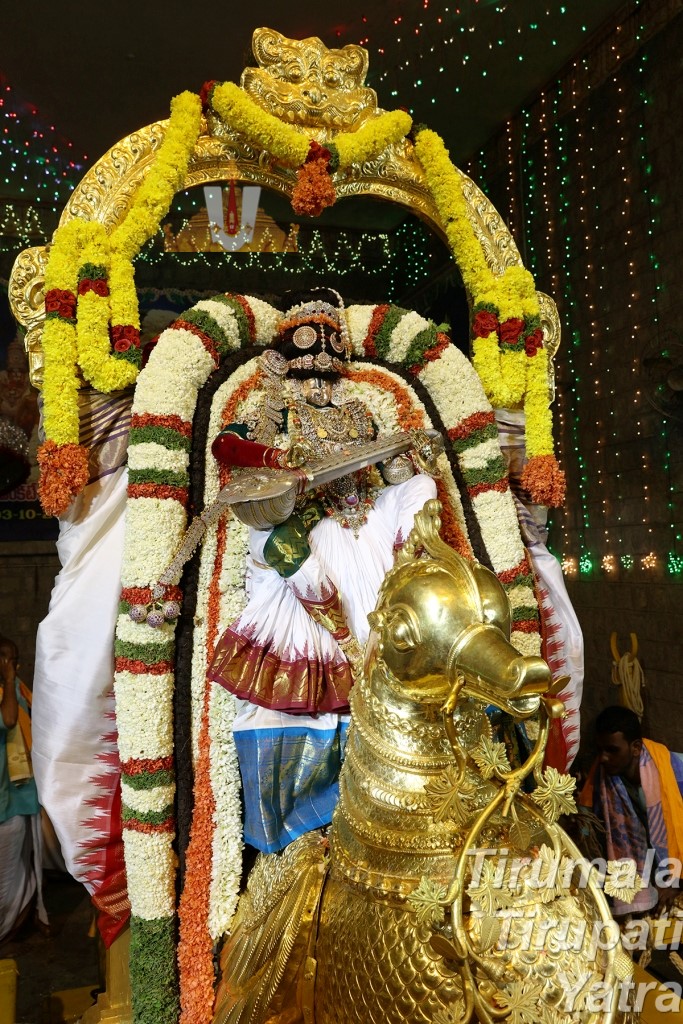 Ability to distinguish good from bad - Swan
The swan, whose great reputation is born of the skill of clearly distinguishing the milk from water, is symbolic of the ability to distinguish good from bad, the individual soul free from human bondage.
It is only proper that Sri venkateswara Swamy, the Paramahamsa, should go riding on such a swan as his vahana [car].
It is a delight to the host of devotees. The swan spans the Manasasarovara.
God spans the lakes of the devotees'minds. Only the one who can distinguish the soul from the rest of things can visualize the universal soul.
It is this trait that Annamayya praises when he says, "Life has become like milk and water in the hands of a swan."
This is the spiritual massage of the swan as car [Hamsa vahana], the Parabrahman gave Vedas to Brahma, only in the shape of a swan.
Sri Venkateswara mounting the Hamsa vahana, preaches the features and characteristics of the soul, to devotees in the form of Saraswati, the goddess of speech.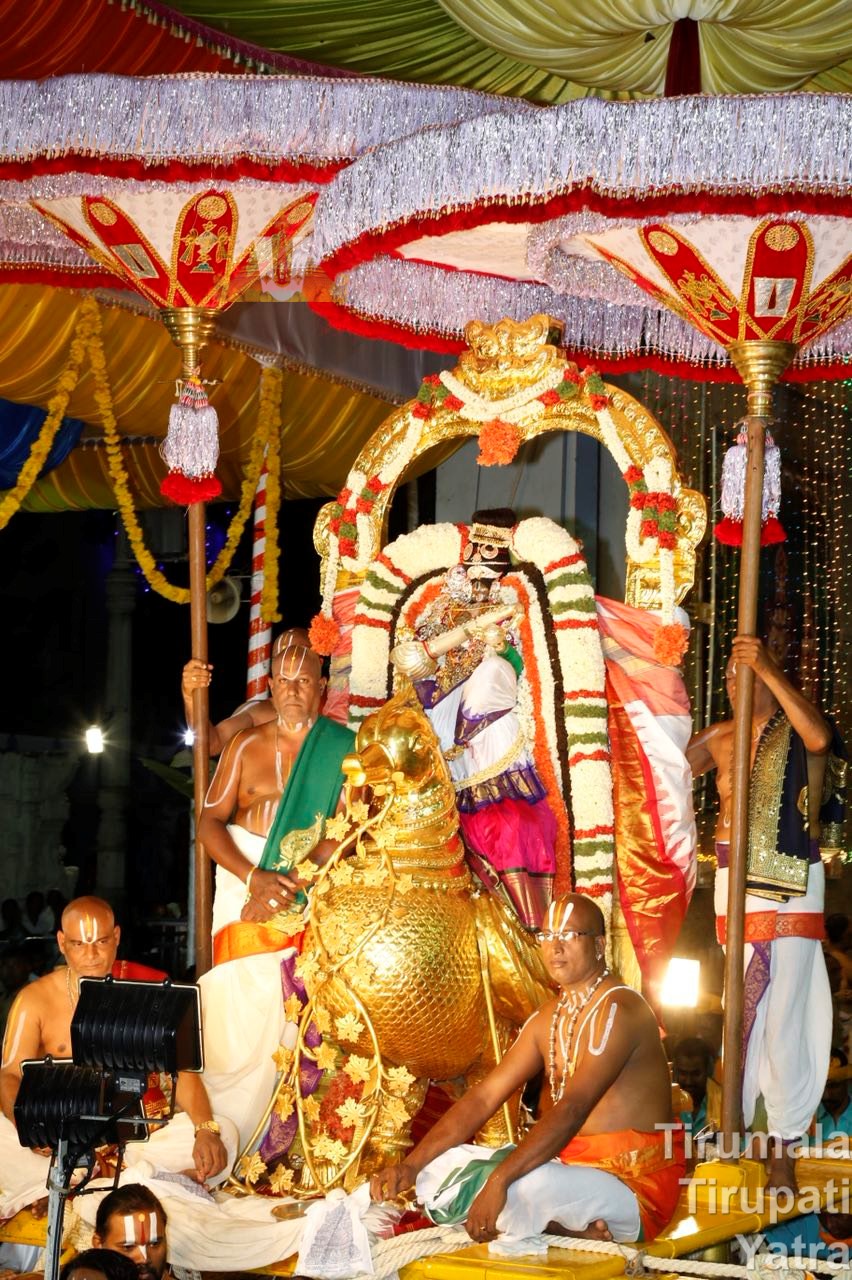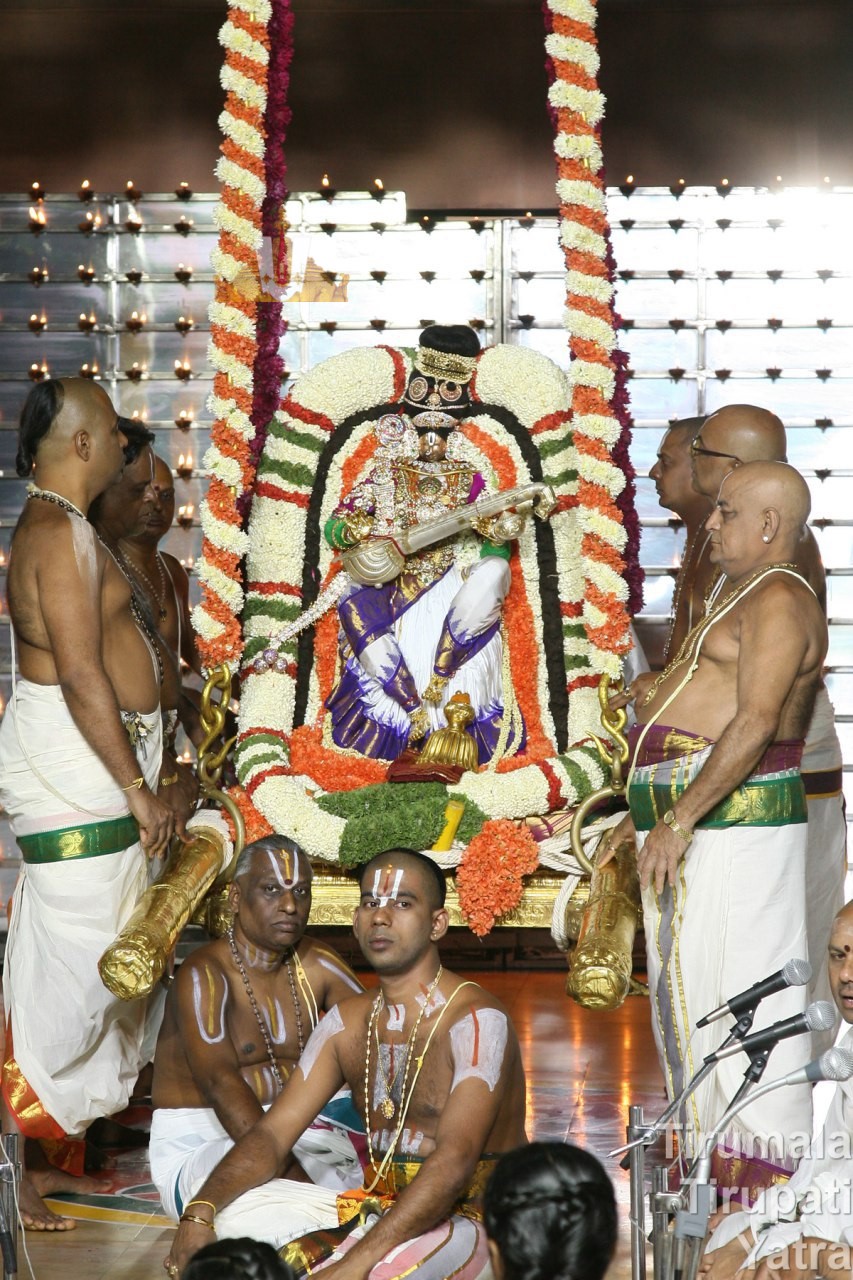 Unjala Seva before to Procession