Tirumala Deer Park Reserve
Deer Park is one of the best nature parks in the state offering dramatic landscapes along a wide range of flora and fauna maintained by TTD and there are hundreds of Deer of different ages and no one is allowed into the park which is fenced well.
Nestled in rich natural beauty, the Deer Park is the home to incredible array of flora and fauna.
It is a tourist-friendly park allowing you to enjoy nature as well as engage in amusement with deer.
You can see them wandering around in the park area. Doing such recreation activities with the beautiful deer what allures the tourists the most, especially the kids.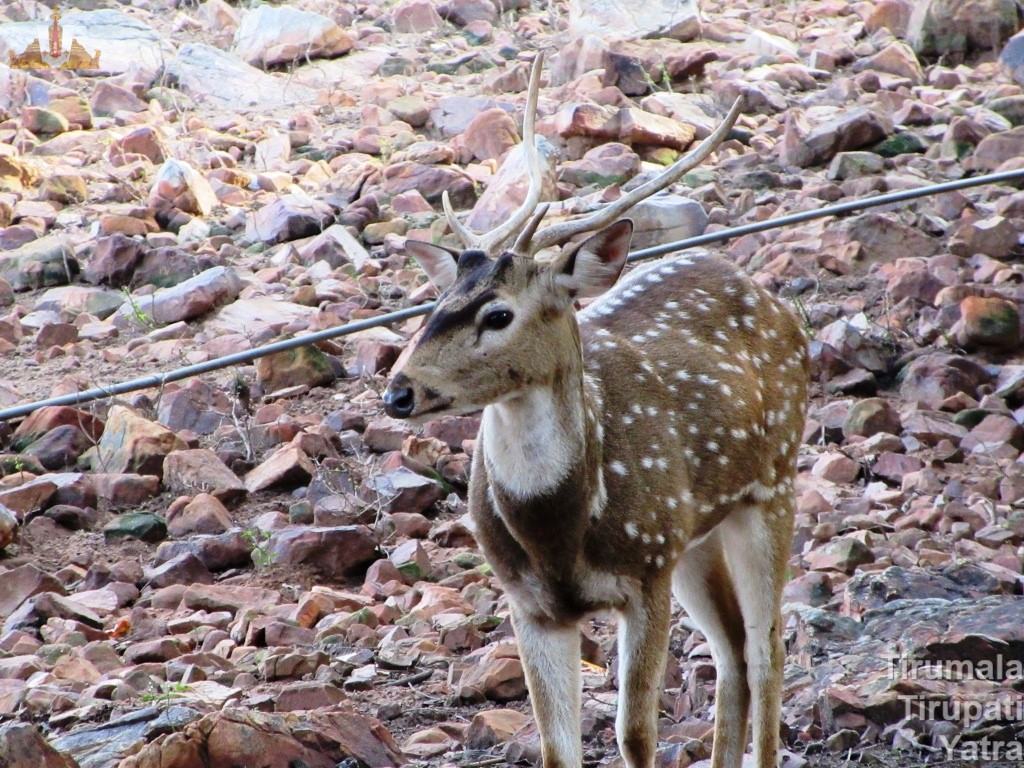 Never park your vehicles by the side of the Road as it makes the passage narrow and cause inconvenience for vehicles to pass.
And it is not possible for people to stop and see this place who travel in RTC Buses.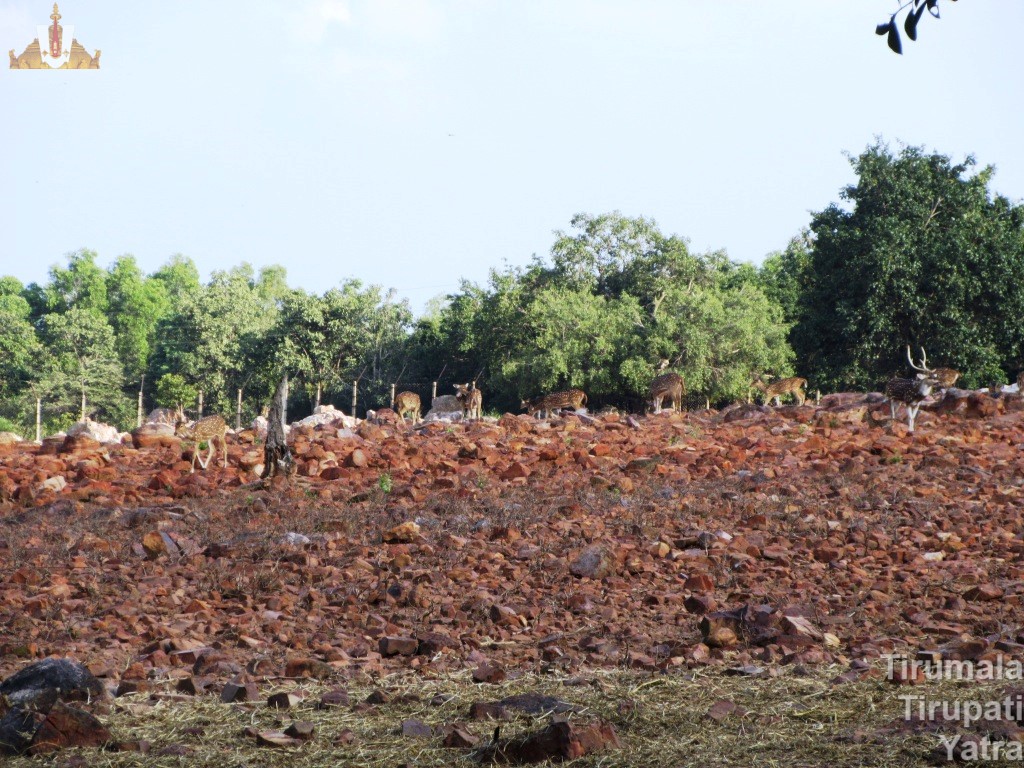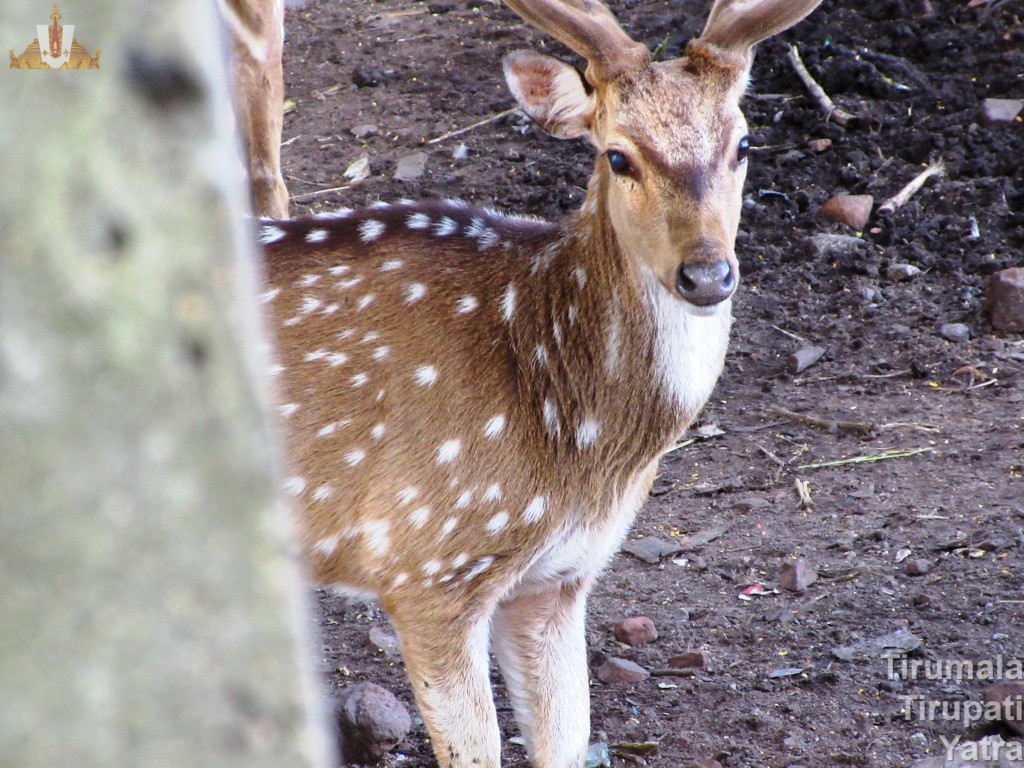 Location/ How to Reach
On the way to Tirumala by foot path from Alipiri, Tirupati, one can see the deer park.
Way back to Tirupati from Tirumala by Ghat road or first Ghat Road after 600 meters of big Hanuman Idol.
Activities
There are many people who sell fruits and some vegetables to feed the Deer.
One can feed deer with their own hands through fencing.
Take pictures of the nature and beautiful deer and your family amidst the surrounding beauty, relax in the calmness of the place.