Location
Sri Kalahasti is at a distance of 35 kilometers from Tirupati and is an ancient place on the banks of Suvarnamukhi.
History behind the name of Srikalahasti
Sri Means Spider, kala means Serpent, hasti means elephant. A spider wove its web on a Siva linga. A serpent swept the web away and worshipped the God with gemstones.
When an Elephant brought water in its trunk and bathes the Siva linga the gemstones were washed away. In the sequence of this worship the web was washed away, the spider died.
The Angry snake crawled into the elephant's trunk. The afflicted elephant hit its head against a boulder and died. The snake also died along with the elephant. As all these creatures died in the course of showing their devotion they attained oneness with God.
This holy place emerged in the name of these devoted creatures. That is SRI KALAHASTI.
Great Devotee- Bhakta Kannappa
Huntsmen called Kannappa filled his mouth with water and emptied it in oblation (a thing presented or offered to God) on the GOD, offered him meat of a pig and were very happy.
Sri Kalahastiswara wanted to test his devotee. He feigned (simulated or pretended) a bleeding eye, Kannappa replaced the God's bleeding eyes with his own eyes which he plucked out; he won fame as a great devotee and achieved immortality as Bhakta Kannappa.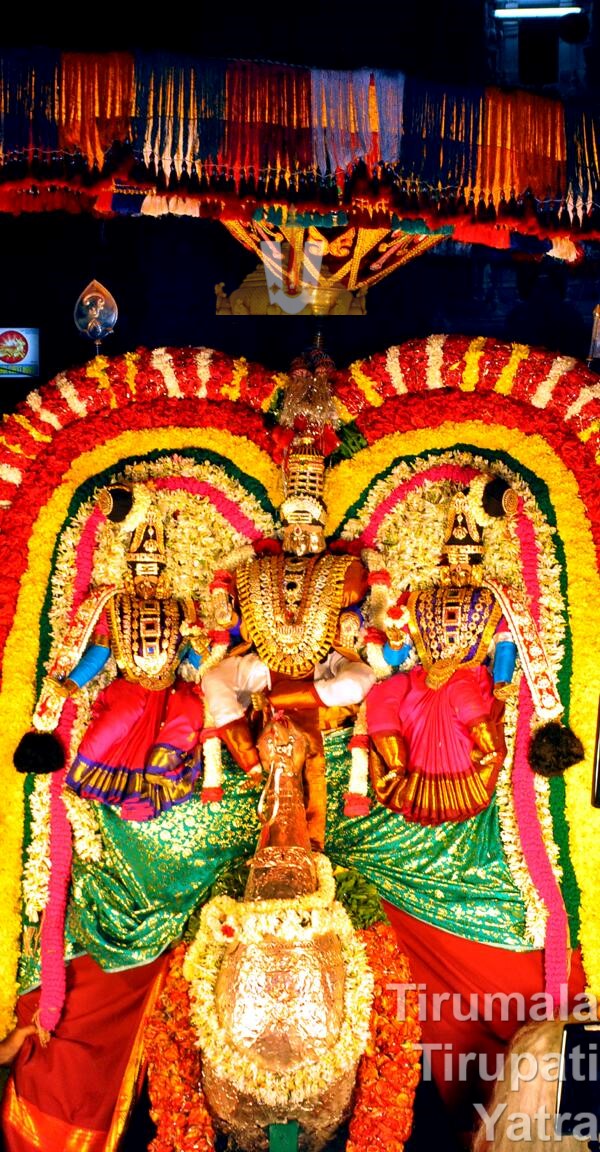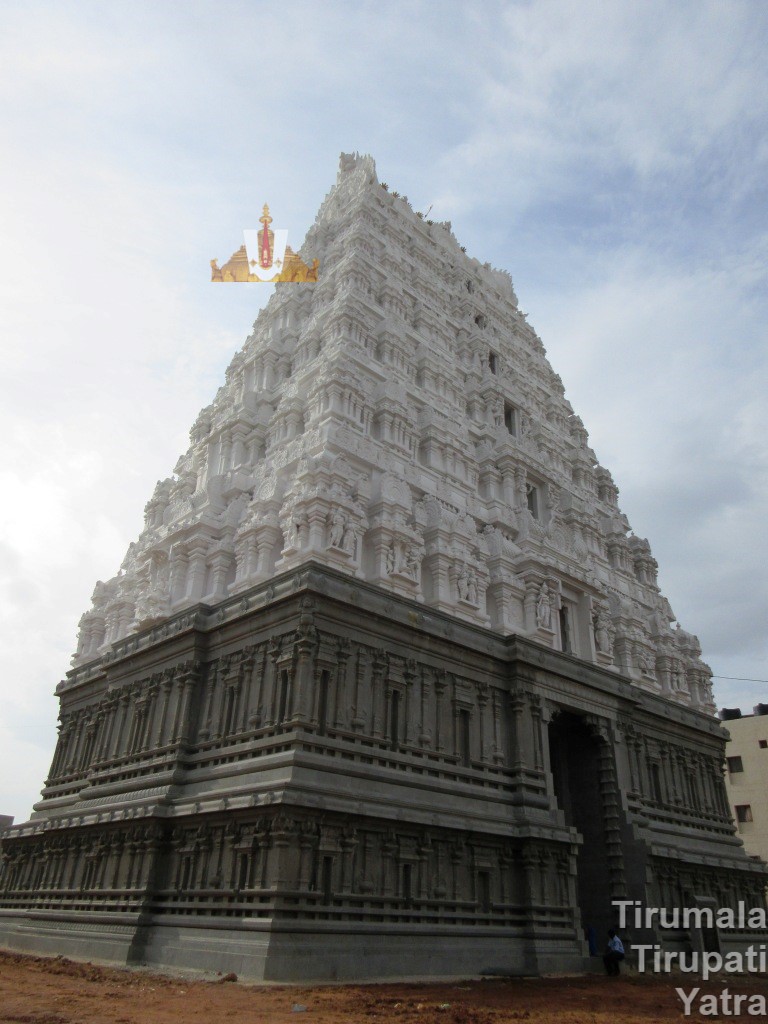 Krishna Devaraya & Dhoorjati
Dhoorjati – one of the great poets of Sri Krishna Devaraya's court belonged to Sri Kalahasti.
Sri Krishna Devaraya built the big tower and the hundred pillared pavilion. This tower which was built as a token of his victory of the eastern region has crumbled. It is being built again.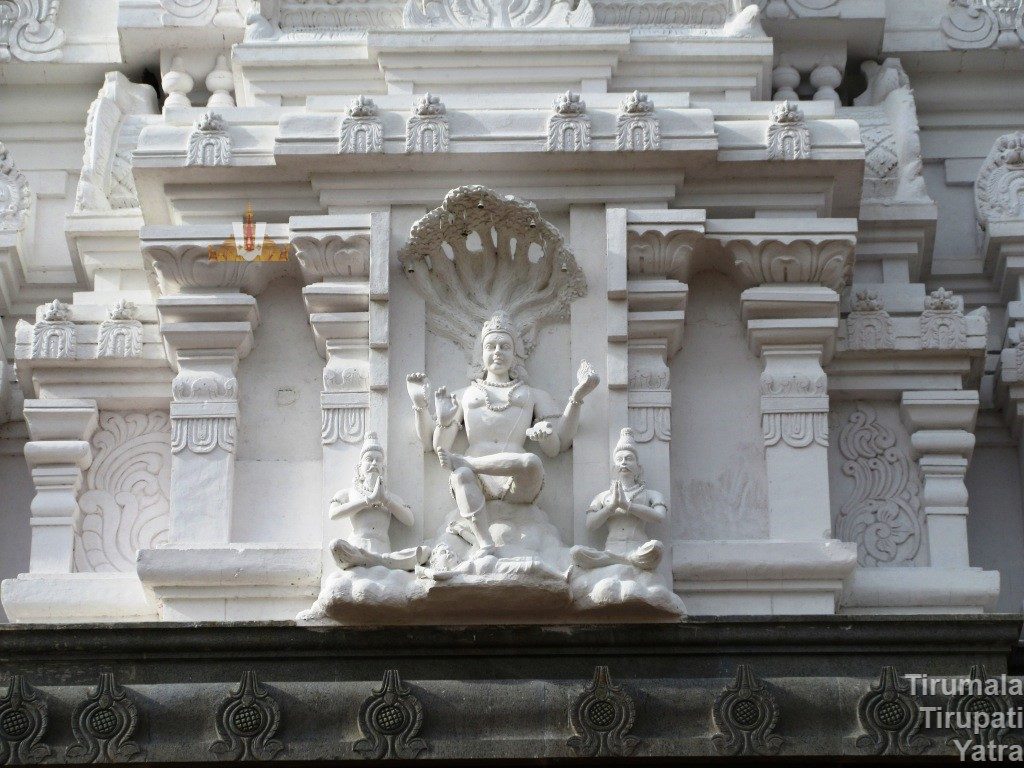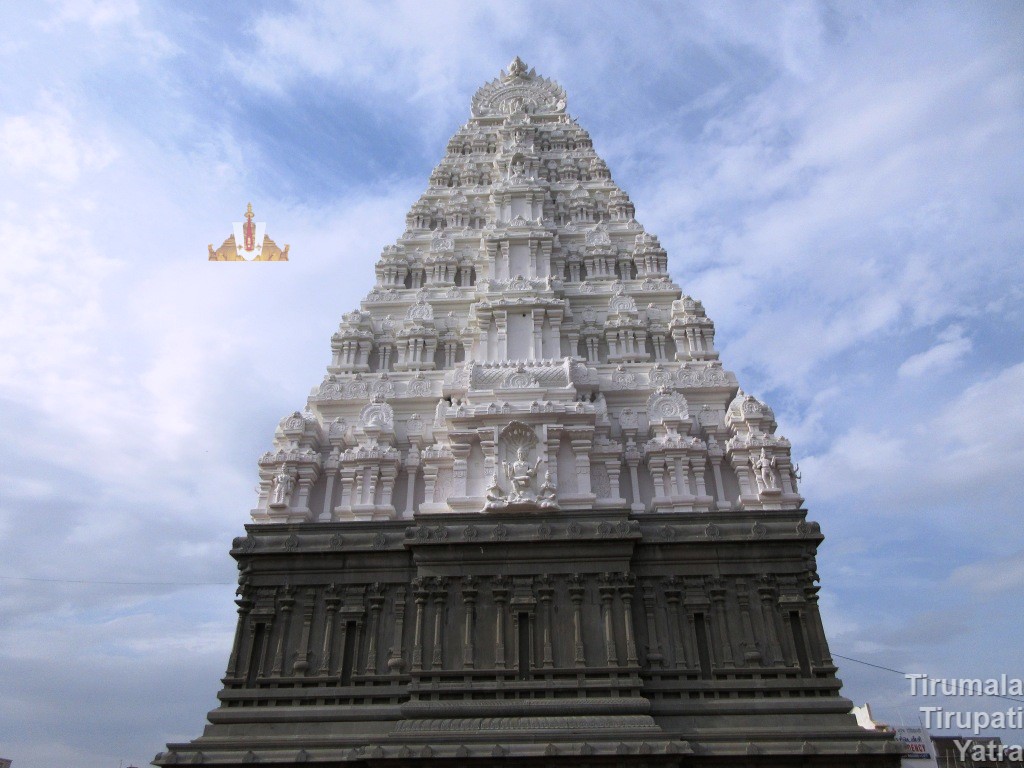 Rahu and Ketu Pooja
This place is famous for Rahu and Ketu and as the place where theses planetary deities are appeased. Sani Deva- the planetary deity Saturn is also worshipped here along with Rahu and Ketu.
Pallavas made a cave pavilion richly adorned with sculptures here. It is called Nataraja Mandapam.
Gnana Prasunamba – GIVER OF WISDOM
The goddess here is Gnana Prasunamba – Giver of Wisdom one can see this after entering into the temple
The image of God Dakshina Murty appears as one enters the temple. The Siva lingas installed Akkanna and Madanna on both sides of the south tower are beautiful to look at Sri Kalahasti is referred to as Mummadi Cholapuram in the sasanas.
Idols
This temple has a beautiful metal figure of Rajaraja Chola's queen Nabirattiyar Cholamadeviyar.
There are beautiful images of Sundara Nayanar, Kannappa Nayanar and 63 other nayanars, also Kettan Adittan(male) Kaliyanvai(female) figures and festival idols of deities which enhance the splendour of the temple.