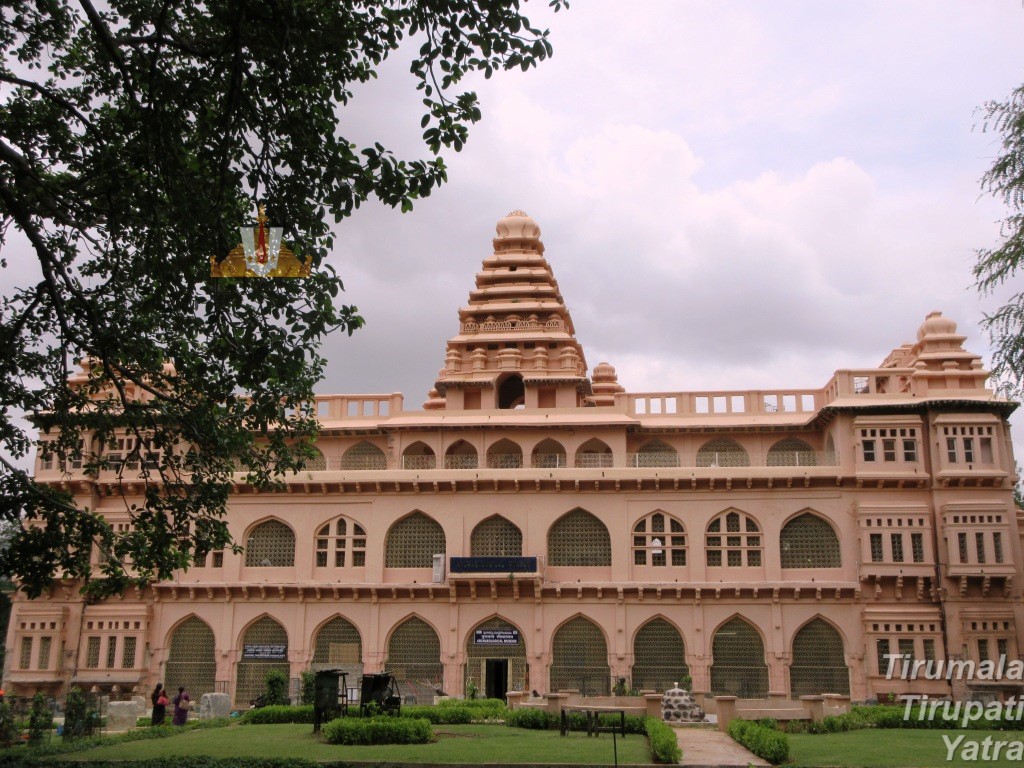 Location
This historic place is at a distance of 12 kms from Tirupati on Tirupati to chittoor highway.
Transport
Town buses are available from Tirupati Bus Stand every ten minutes. Be prepared for a twenty minute walk from Chandragiri town centre to the fort; or a cycle rickshaw may be engaged.
History
Chandragiri fort is a beautiful one which was built in 1000 AD and was developed by the Saluva Kings of the Vijayanagaram Empire.
Raja Mahal and Rani Mahal
Raja Mahal and Rani Mahal are fine specimens of architecture (no timber is used in the entire construction).
Emperor Sri Krishnadevaraya, who distinguished himself by his invaluable offerings to Sri Venkateswara was a frequent visitor to Chandragiri.
Entry Fee 
For Indians - 15 INR
For Foreigners - 200 INR
Sculptures
The replicas of the statues of Sri Krishnadevaraya and his consorts (originals inside Tirumala Temple) are kept here. The museum inside Raja Mahal has fine collections of bronze and granite sculptures.