Akasa Ganga - Greatness
One who bathes in Akaashaganga at sunrise on the full moon day with the asterism chitta in the month of chaitram, shall be liberated.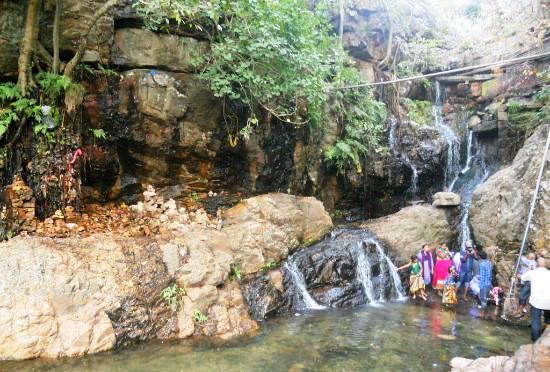 Location
At a distance of 3 km from Tirumala Bus Station & 5 km from Tirumala Tirupati Balaji Temple, Akasa Ganga is a sacred waterfall on the foothill of Venkatadri Tirumala.
The waterfall is about 5 km from the main Tirumala Tirupati Balaji Temple and the Tirumala Nambi family is allowed to carry the holy water from the waterfall to the temple. It is one of the popular Tirumala places to visit.
Why one should visit this place
This holy theertham is found it's rendering in the Vedas and it is believed that Akasa Ganga Teertham originates from the lotus feet of Lord Venkateswara.
In ancient days, the priests of the temple carry the water all the way from this part of jungle to the temple in the morning hours.
This custom is still continued today, though limited to special occasions. Recently, water lines were laid into the Lord Venkateswara temple to carry the water from Akasa Ganga for regular rituals of the deity.
Bathing in this water is really refreshing and is said to wash away the evils and confer good fortune.