Free food for Devotees
Sri Vekateswara Annaprasadam is unique among all donation trusts that are being run by TTD. 'Annam Para Brahma Swarupam'.
Food only can support the body to attain Dharma, Artha, Kama, Moksha.
The person, who participates in this sacred Annadanam, by giving generous donations, will be blessed by divine Gods.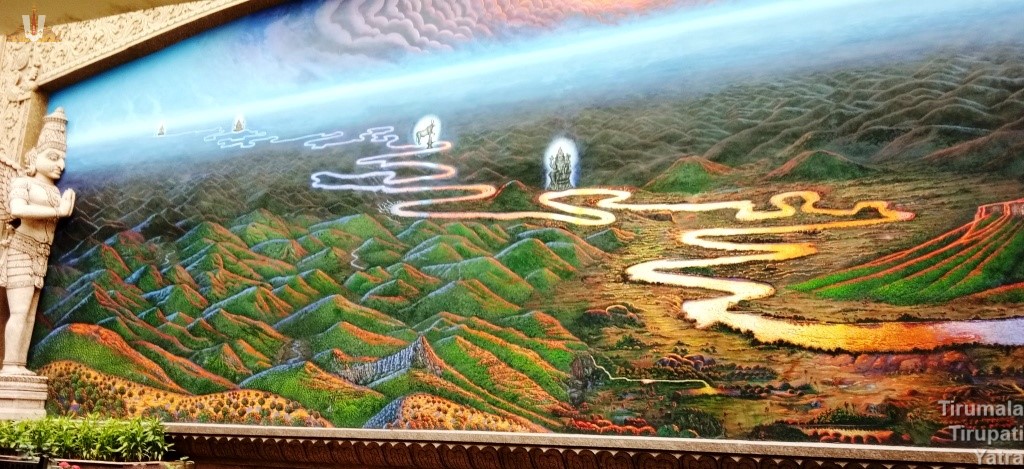 Tarigonda Vengamamba
Tarigonda Vengamamba was born in 1730 in the village of Tarigonda. She was a divine lady who was in the grace of Lord Venkateswara at all times.
Timings
Breakfast: 9.00 AM TO 11.00 AM
Lunch: 11.00 AM TO 4:00 PM
Dinner: 5:00 PM TO 11:00 PM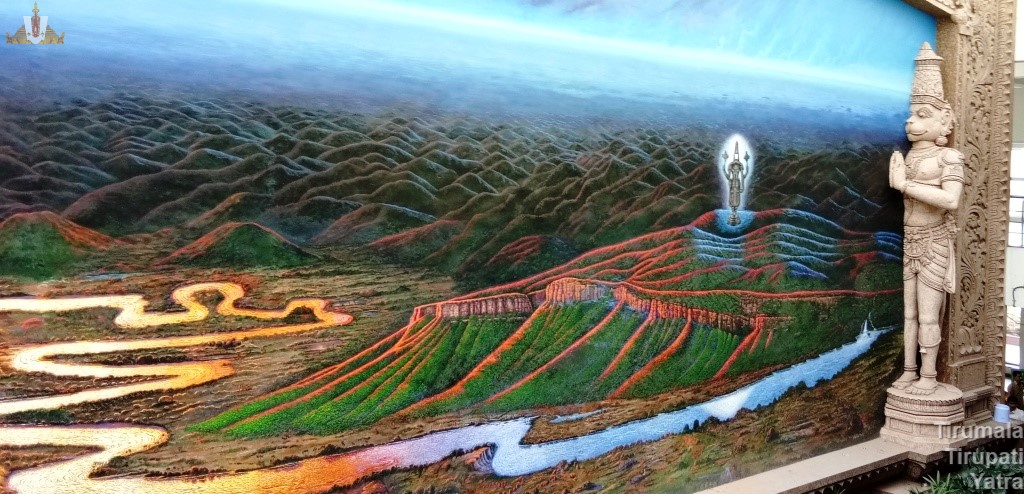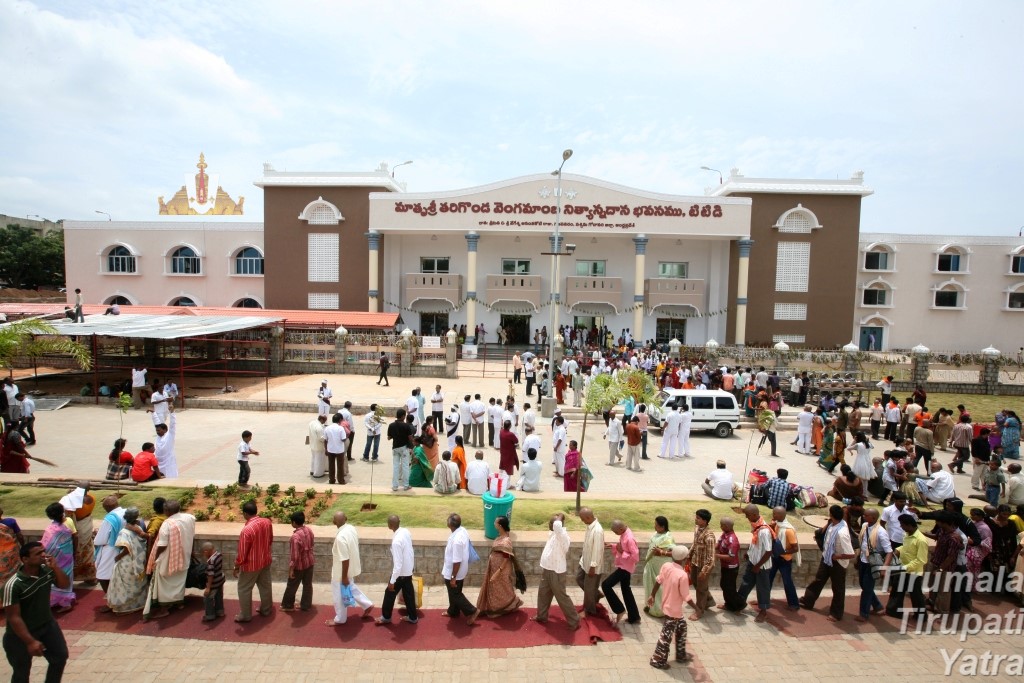 NEW MATHRUSRI TARIGONDA VENGAMAMBA NITHYA ANNADANAM COMPLEX,TIRUMALA
MathruSri Tarigonda Vengamamba Nithya Annaprasadam Complex, Tirumala was newly constructed with Rs.35 crores & the building was opened by H.E.Smt.Prathibha Devisingh Patil, Hon'ble President of India on 07-07-2011.
The building is having four dining halls in two floors. Each dining hall is accommodates1,000 persons at a time in new Annaprasadam building. In addition to full meals daily about 4,000 Nos. of Rotis are also prepared.
The Annaprasadam complex is completely modernized with modular kitchen equipment by adopting the modernized cooking ranges, trolleys, vessels and dining tables.
Around 1000 staffs including office staff, catering Supervisors, cooks, cleaners and contract workers etc., are in the service of devotees visiting Tirumala in providing the free Annaprasadam to them everyday.
Creatures cannot live without food, hence "giving donations to Annaprasadam will serve as Pranadanam" to the people who are hungry.
Donations will be accepted through "Sri Venkateswara Annaprasadam Trust".
This trust is providing meals to nearly 70000 people per day.
Annam Parabrahma Swarupam. Donate liberally and get the divine blessings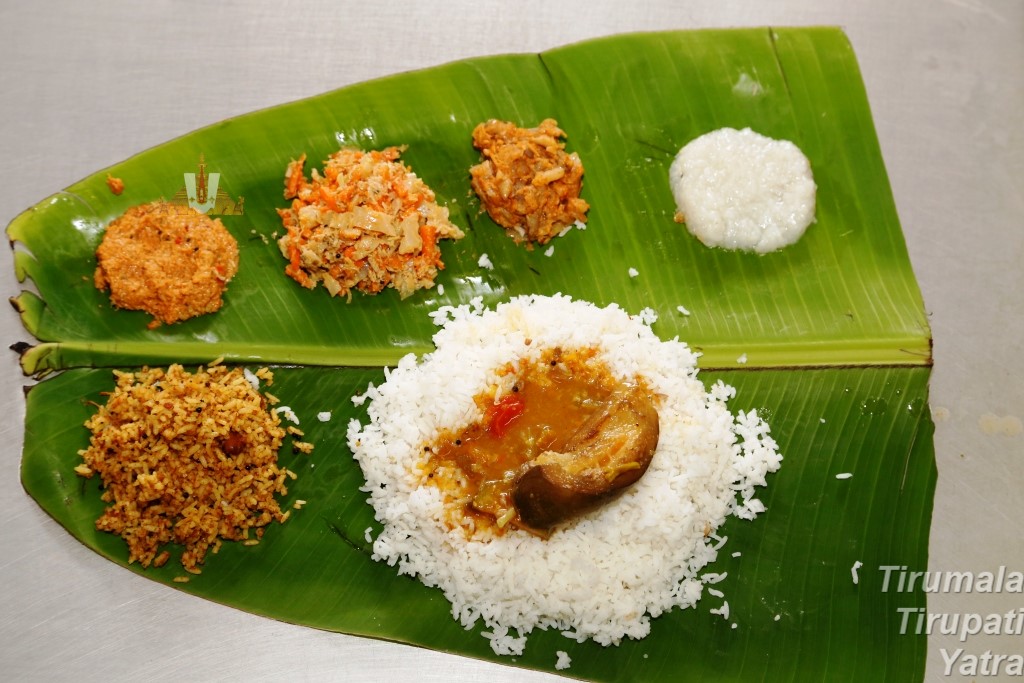 Ways of Donating to Anna Prasadam Trust
The intending donors may contribute their donations on any Scheduled Bank at Tirumala/Tirupati directly and may obtain the receipt from the bankers.
By Cheque / DD
Donations can be made by way of cheque or demand draft on any scheduled bank drawn in favour of The Executive Officer,
Sri Venkateswara Anna Prasadam Trust,
TTD, Tirupati and can be sent to the
Deputy Executive Officer,
Sri Venkateswara Anna Prasadam Trust,
TTD Administrative Building,
K.T. Road, Tirupati - 517 501.
E-Donations
The intending donors may also contribute their donations through e-donations, Online Remittances through 
Account No. 013110011500048
IFC Code ANDB0000131,
Besides sending their Identity Proofs and other details to the
Dy.Exe.Officer (AT),
Tirupati.
Thru ATMs
The donors may also contribute their donations through the ATMs Centres directly to the Account No.013110011131210 of S.V. Nithya Annadanam Trust, Tirupati.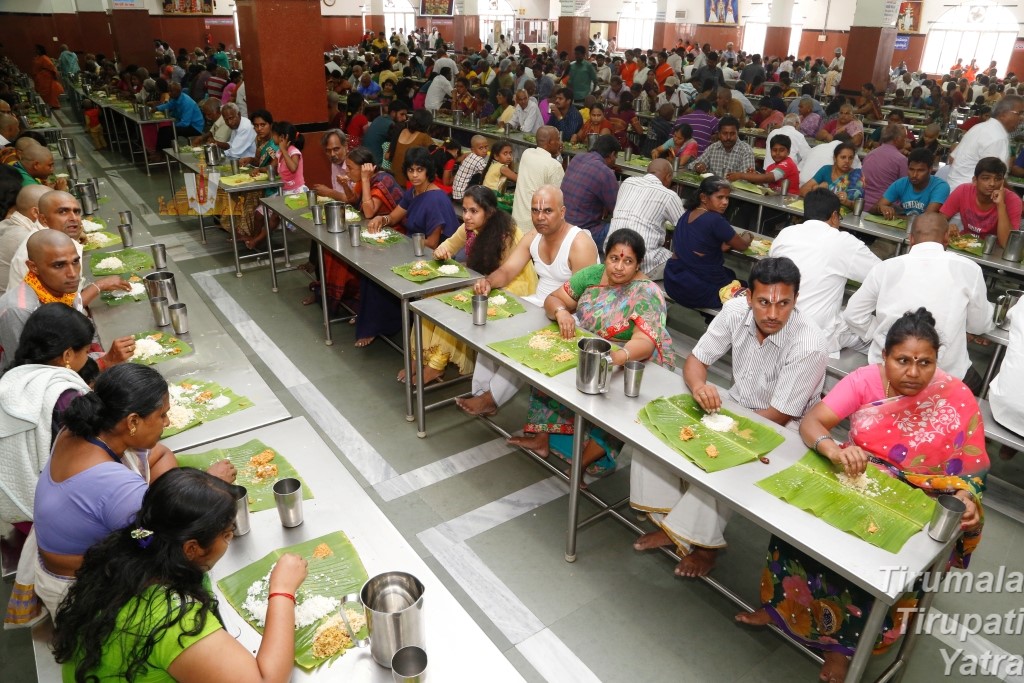 Trust Operation
This trust is being run with the donations received from Devotees / Donors from all over the world.
With a view to continue the trust forever the Devasthanams deposited all the donations in nationalized banks and the interest accrued on it is being utilized for the trust.
So, Annaprasadam will not be performed either on behalf of a particular donor or on a specified date.
Annaprasadam is being performed on all 365 days in a year with the interest on magnanimous donations received from the donors.
Privileges for DONOR (Image Source - TTD online Website)