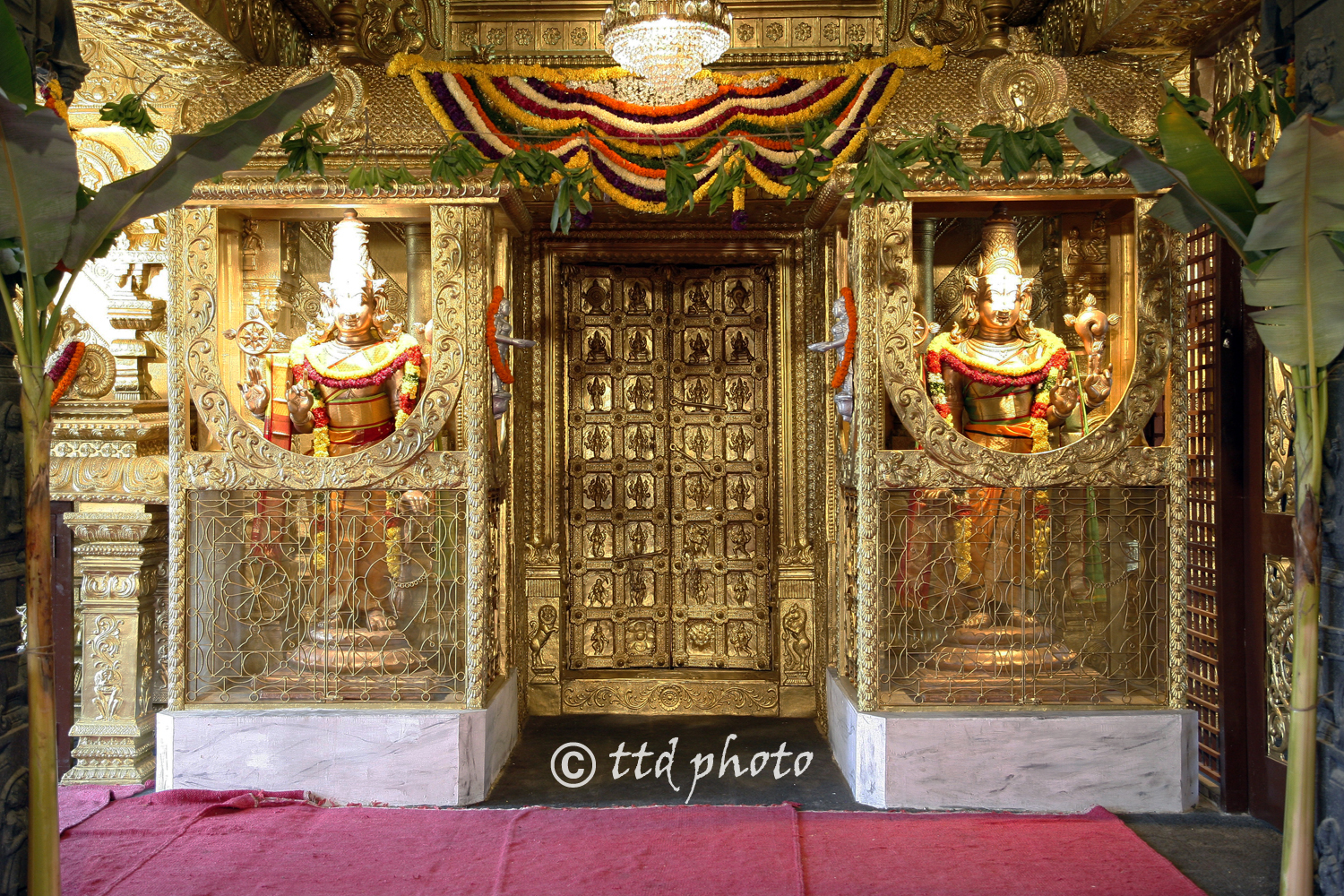 Bangaru Vakili - Golden Doorway
It is interesting to note that there is an image of Dwara -Lakshmi on the upper threshold of the Bangaru Vakili - Golden doorway.
It is one of the eight images of Goddess Lakshmi to be present in a Vaikhanasa temple as prescribed by Vaikhanasa Agama's text Prakeernadhikara. The same image can also be found in the arches of the Silver entry way (Vendivakili) and also the Dhwaja Sthambha mandapa.
The golden archway is flanked by the statues of Jaya and Vijaya, the dwarapalakas. These are magnificently carved in bronze and awe inspiring. Jaya and Vijaya were enclosed in a gold plated enclosure with lattices during the administrative period of Mahant Prayaga Dasa (1901 -1933 ).
Thus it can be distinctly seen that the usual stone dwarapalakas regularly present in Dravidian temples are not seen here. After a blissful Darsan of the Lord of Seven Hills, the devotee moves out of the shrine, by passing the huge temple bells on his right.