Vasanthotsav
In the afternoon of the sixth day, a festival of spring is celebrated to Malayappa Swamy with Sridevi and Bhudevi in the Raganayaka Mandapa of the temple.
In the evening of the same day, Malayappa swamy mounts the golden chariot with Sridevi and Bhudevi.
Lord Venkateswara with his consorts, parading the holy streets of Tirumala in a golden chariot, presents a feast to the eyes of his devotees, emitting a splendid sheen while the sun scatters his crimson rays at dusk.
No Unjal Seva on day of Golden Chariot procession
On the day of Hanuman as the Car, the daily utsava (uyyalaseva) in the evening will not be held. The festival of the golden chariot celebrated after the spring festival is known as 'Suvarna Ratha Ranga Dolotsava.'
During this festival, people in the society of the kalyana katta decorate the golden umbrella on the chariot.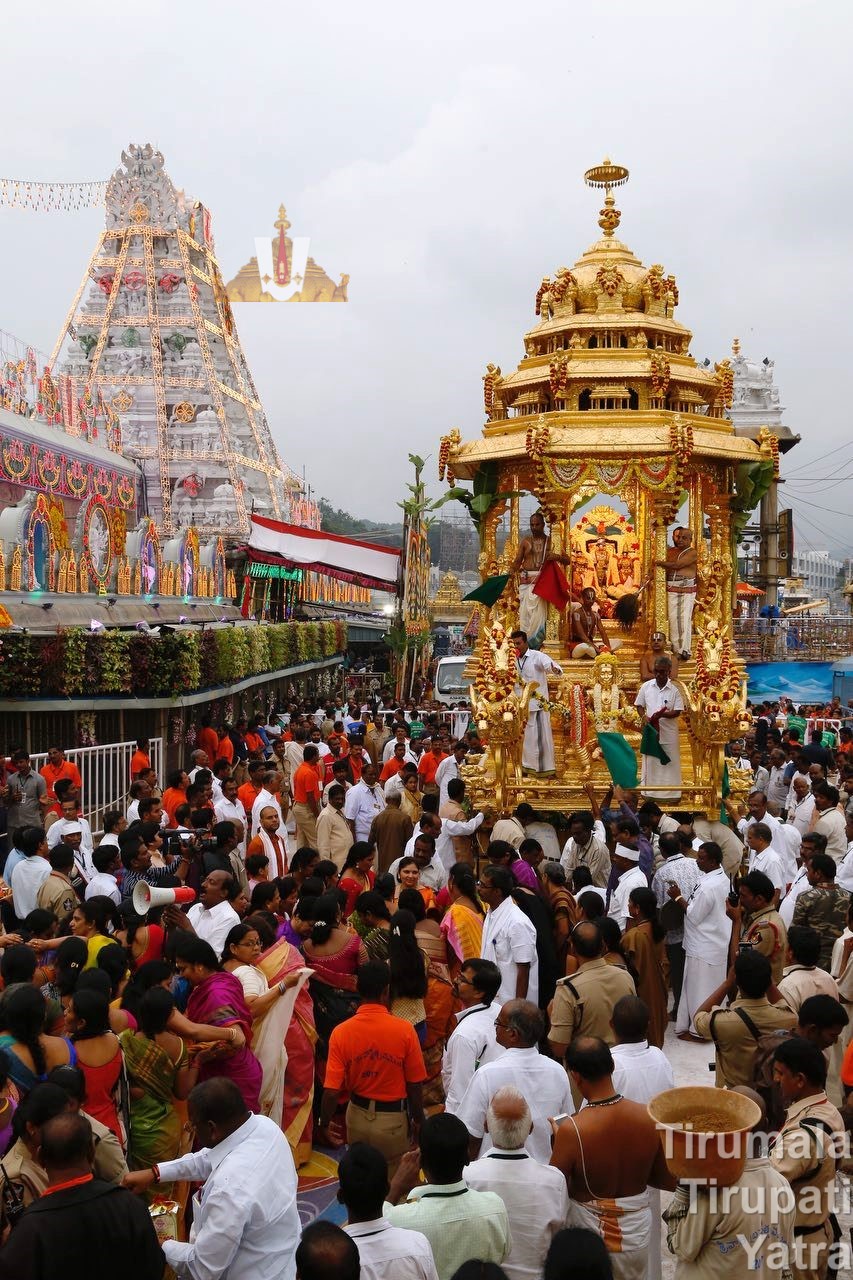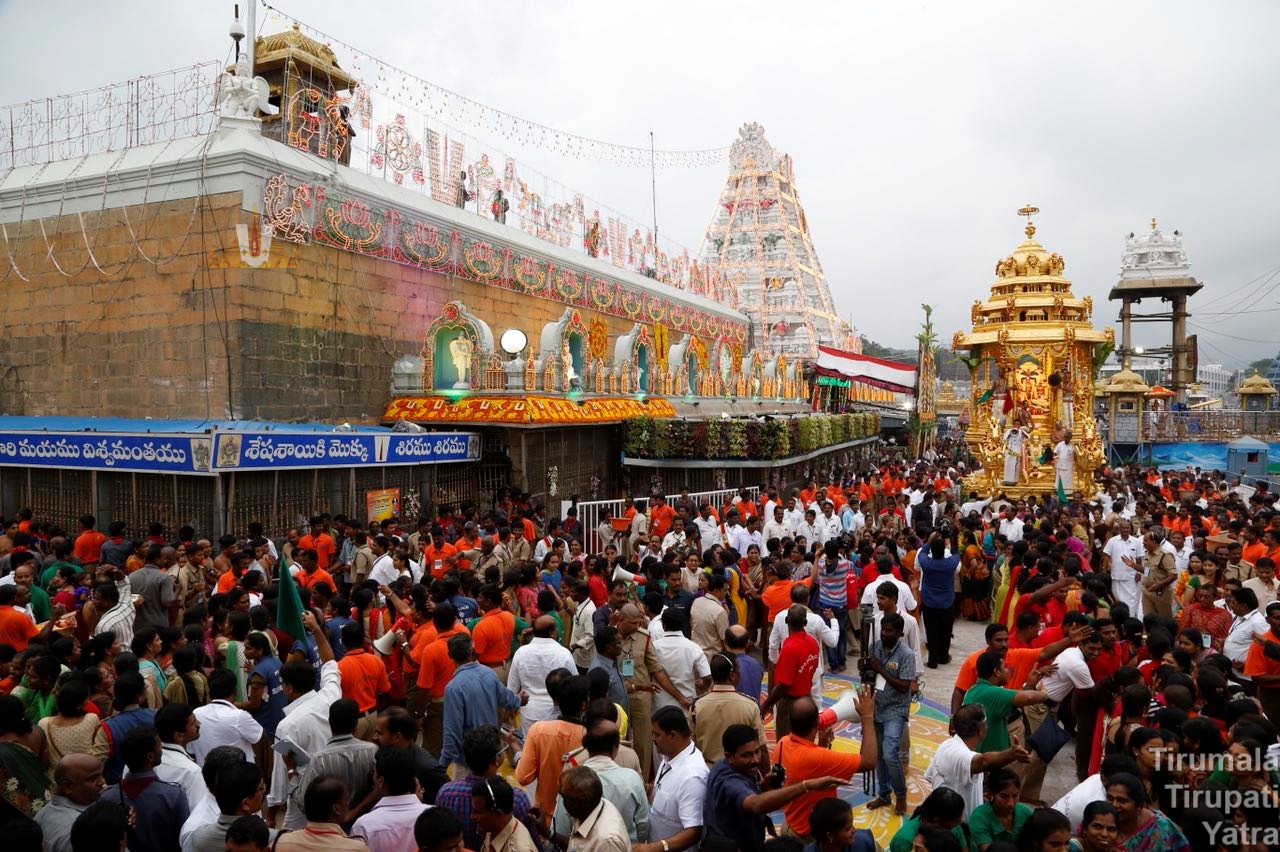 Suvarna Ratha Ranga Dolotsava.
Devotees can participate in this on payment of prescribed fees.
Every year there will be annual Vasantotsavas in Tirumala temple for 3 day ending on Chaitra Purnima.
On Chaitra Shuddha Trayodashi morning Sri Malayappa Swami along with his consorts comes to the Vasantha Mantapam on the south east corner of the temple.
There will be vasantotsava abhishekas, nivedana and asthana for them and returns to the temple.
On the second day after Bangaru Rathotsava (Golden Chariot procession), there will be a similar vasantotsava again.
On the third day, Rukmini and Sri Krishna, Sri Sita, Rama and Lakshamana in different palanquins reach the vasantha Mantapa besides Sri Malayappa Swami in procession and return to the temple the same evening after the festivities.