Ranganayaka Mandapam
After crossing the Main gateway, towards south of Sri Krishna Deva Raya Idol, there is one elevated stone platform. A Porch has been constructed. This porch is known as "Ranganayaka Mandapam".
 To safeguard the Ustava Moorthies of Sri Rangam from the invader Malik kaffer and for offering poojas to them at Tirumala, it is said the local ruler of Tirupati Ranganatha Yadava Rayulu had constructed this temple inside portico.
As Sri Rangantha's Utsava Moorthies from sri Rangam were kept in Tirumala Temple, it is believed that reciting of Divya Prabandham and singing of Tiruppavai, The sri vaishnava tradition during Dhanur Masam were introduced in Tirumala temple.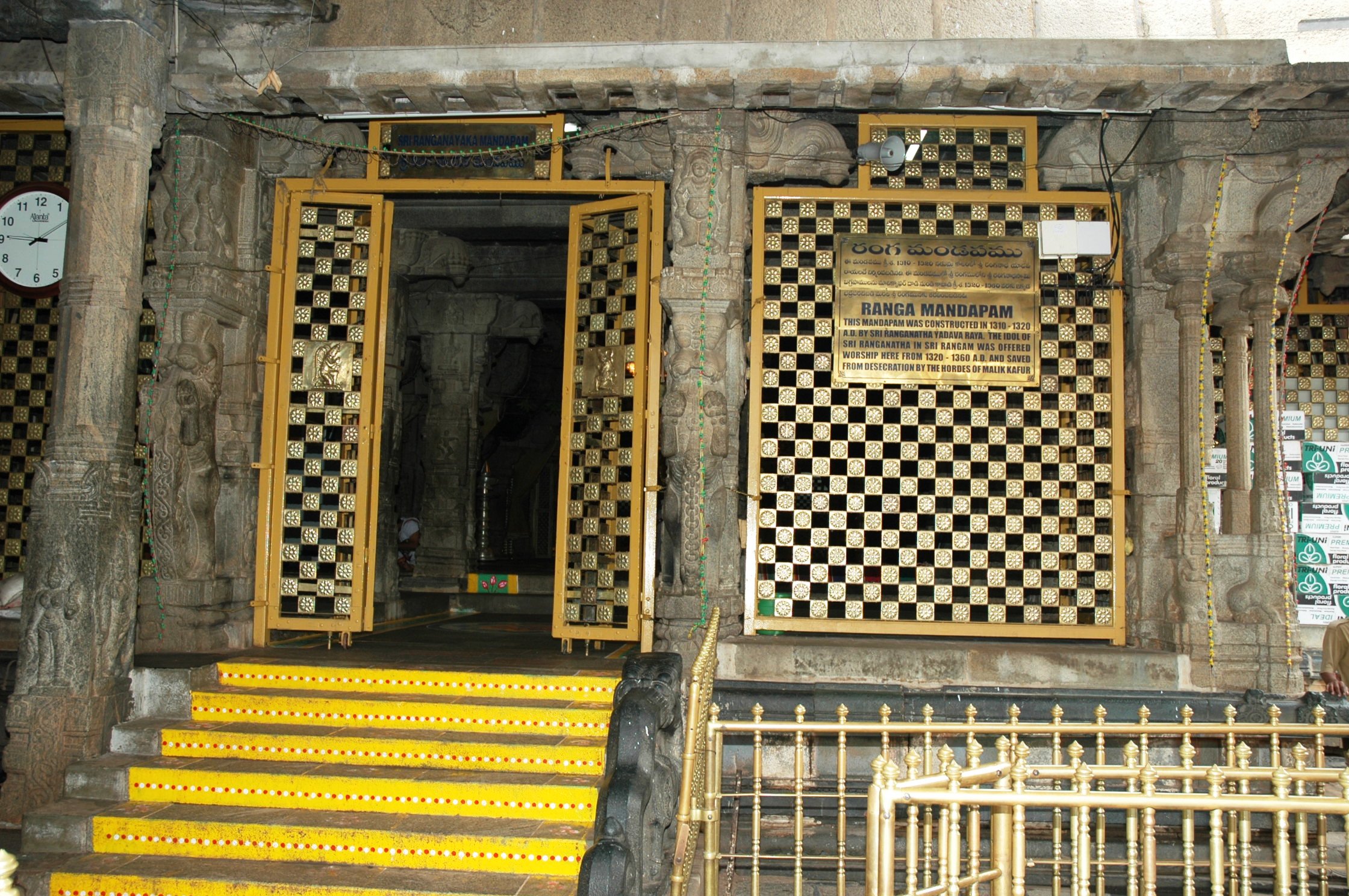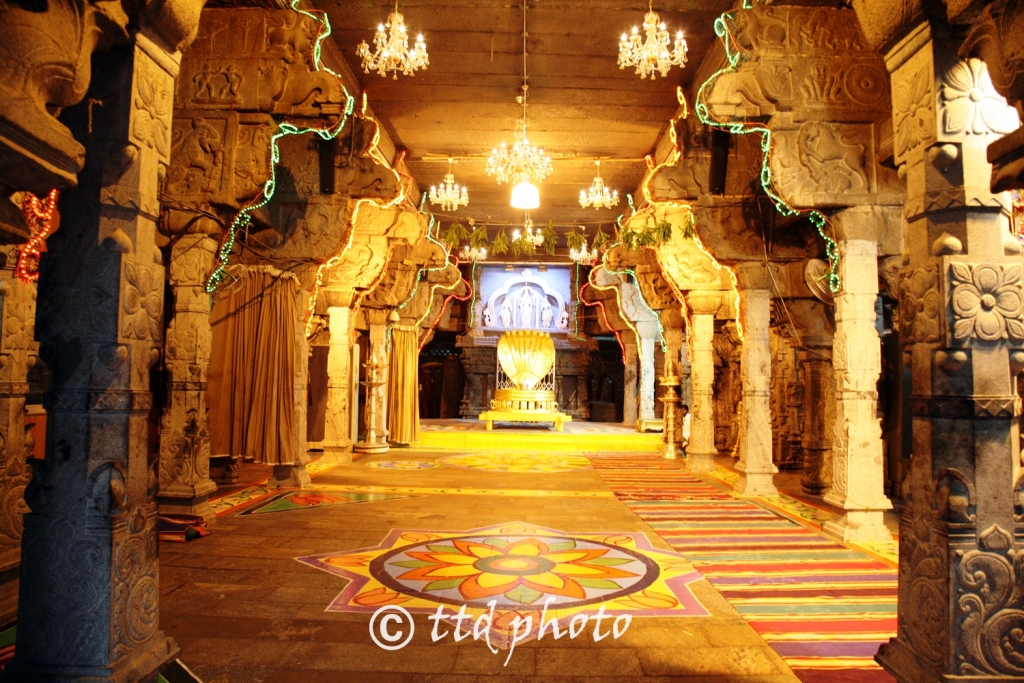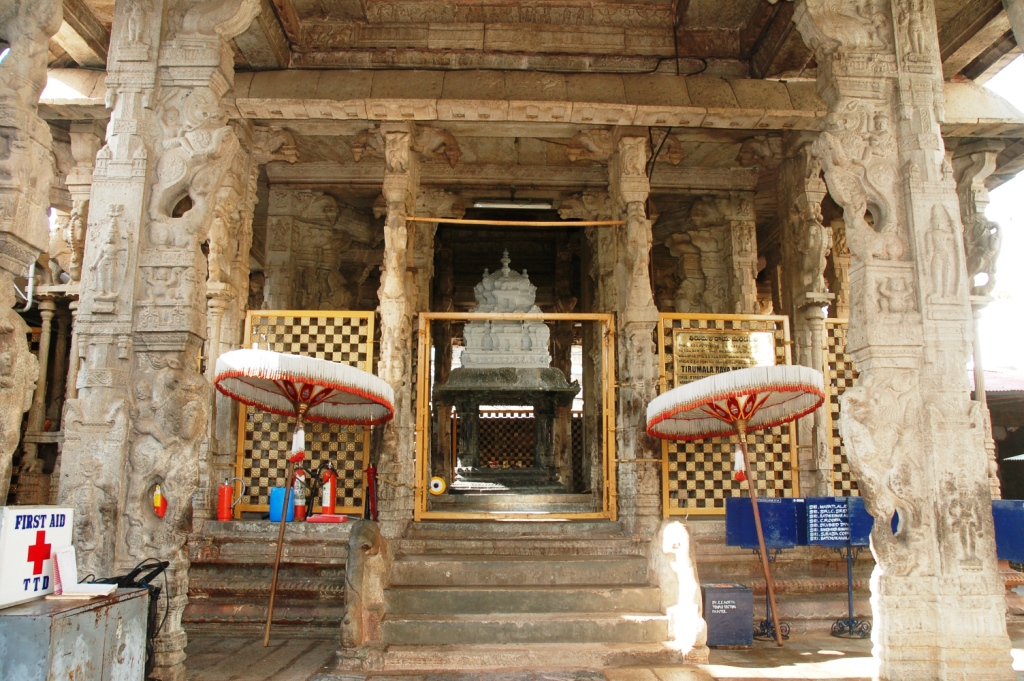 Mahamani Mandapam
'Mani' means bell in Tamil. Mahamani means big bell.
Where there are big bells, that place is called Mahamani mantapam.
Generally there will be only one bell in any temple. But in Tirumala there are two bells. One is ' Narayana Bell' and the other is ' Govinda Bell'.
The bell is important for any temple. The sound of bell indicates that pujalu and Nivedanalu are being performed.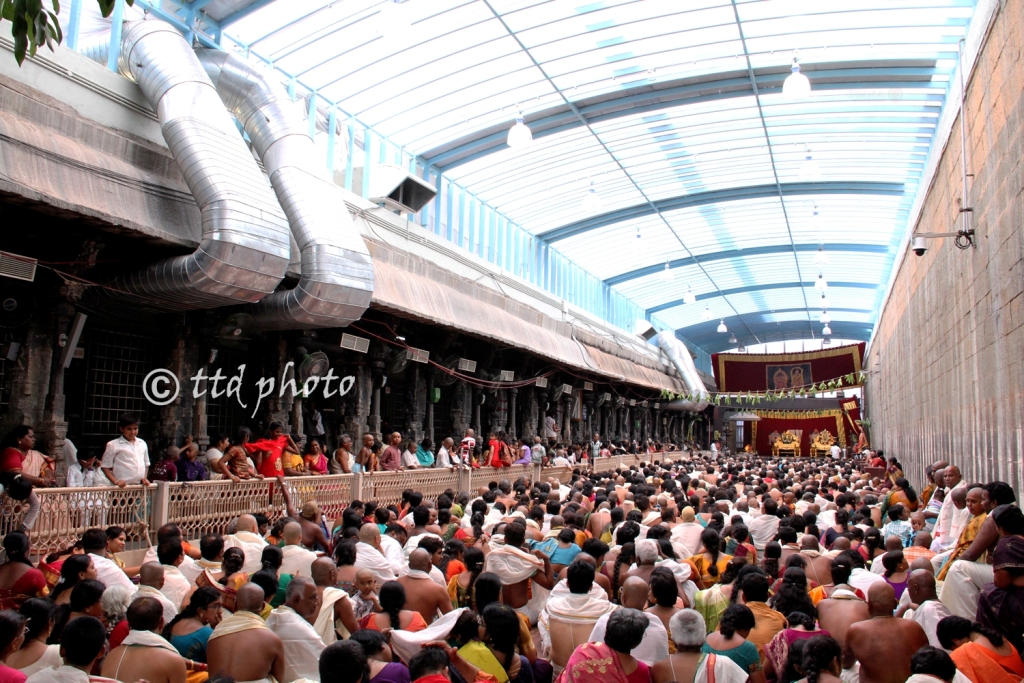 Tirumala Raya Mandapam
Adjacent to Ranga Raya Mandapam there is one more Mandapam.
This is known as Tirumala Raya Mandapam. 10 feet from the Dhwajasthambham towards south there is a pillared stone construction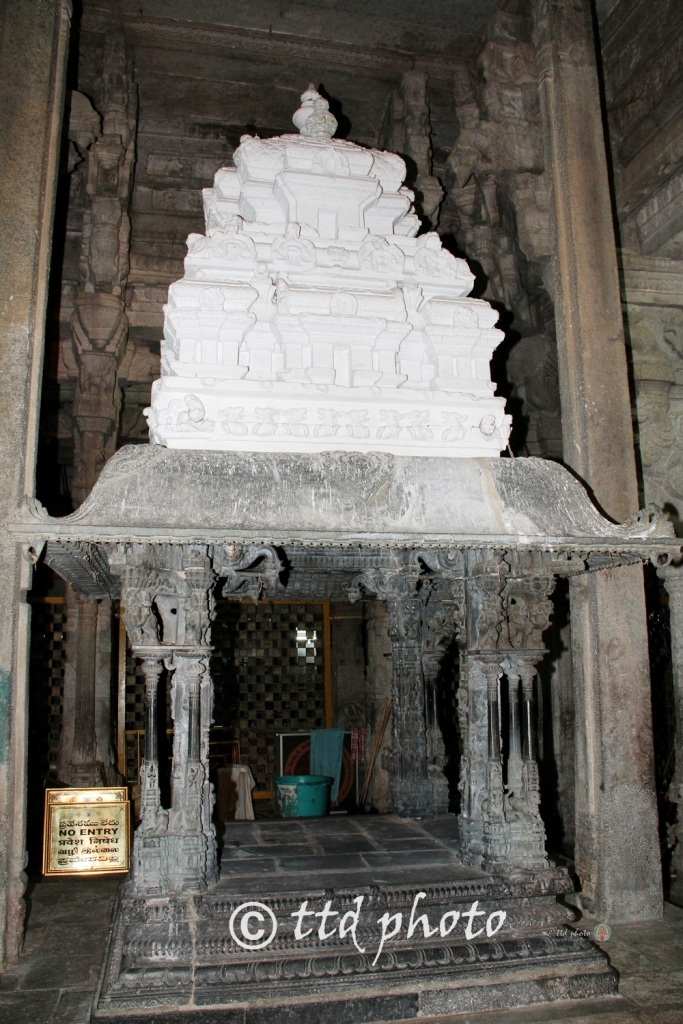 Kalyana Mandapam
Towards the south on the Sampangi Pradakshanam path a marriage hall in the rectangular shape, can be seen.
This hall is covered with sheets. People call this hall by name Sri Venkateswara Swamy Kalyana Mandapam (Lord's Marriage Hall)
As Lord's marriage is performed on each and every day, you can see the green festoons beautifying the Mandapam.
In Telugu about Tirumala they say "Nitya Kalyanam (Daily marriage) pachcha Thoranam"(green Festoons).