Garuda – Huge Idol
In Alipiri, on the way to Tirumala we find the huge Statue of Garuthmantha in all his majesty. It is suggestive of "I am here to carry forward all your requisitions to Lord Srinivasa.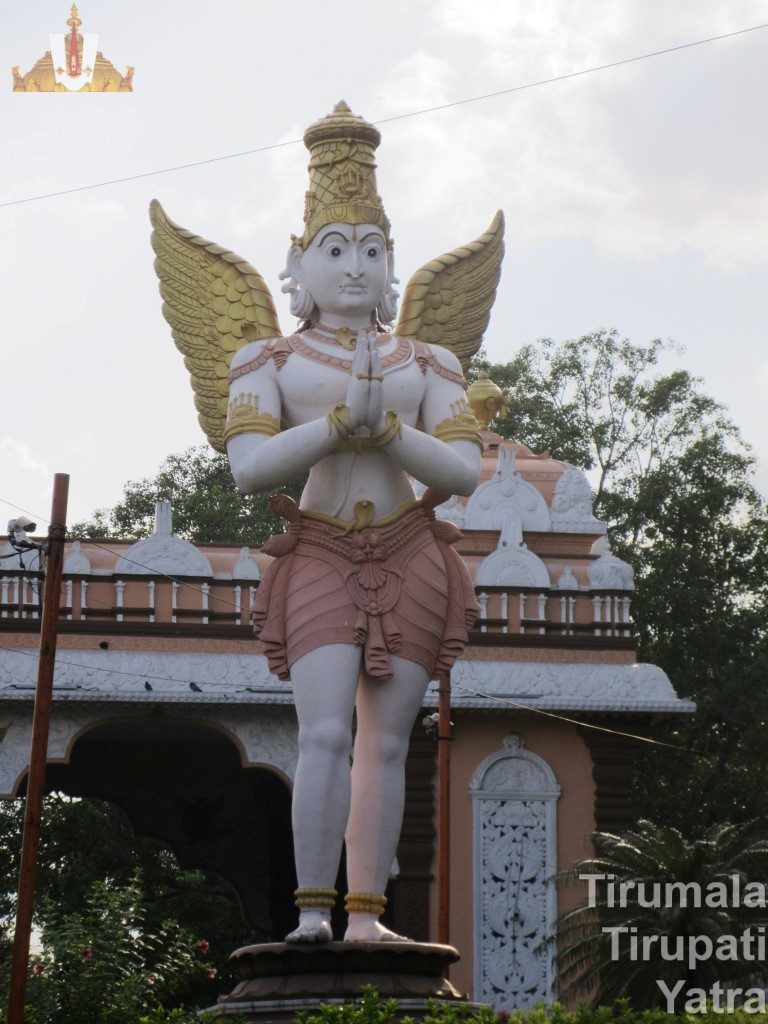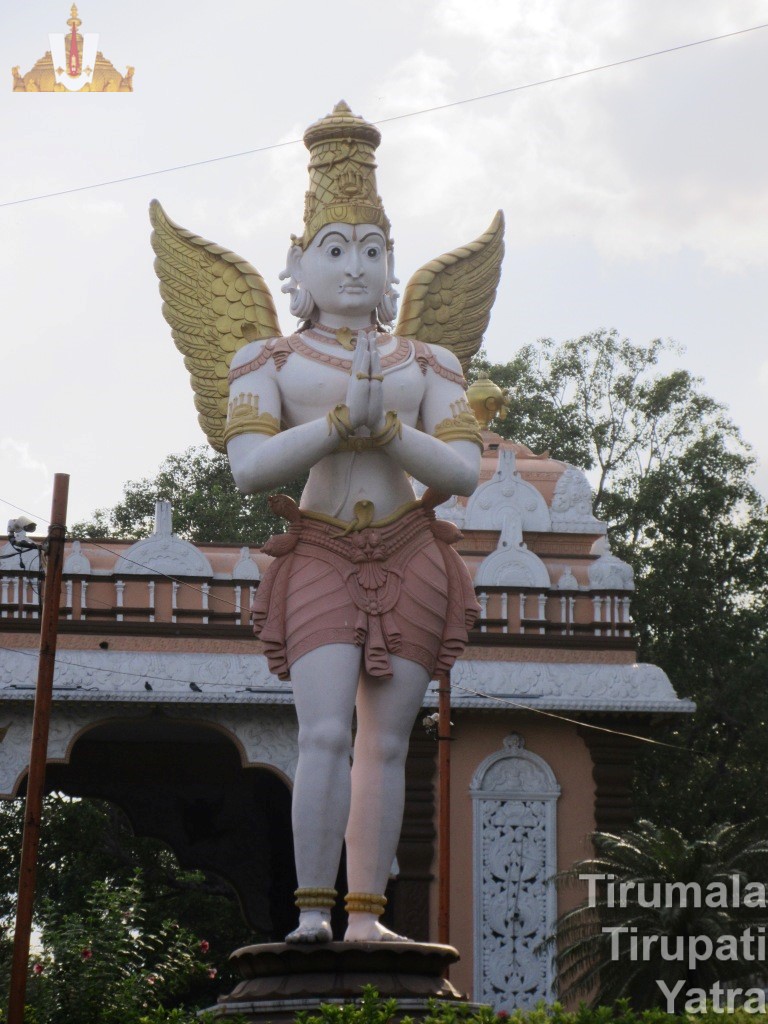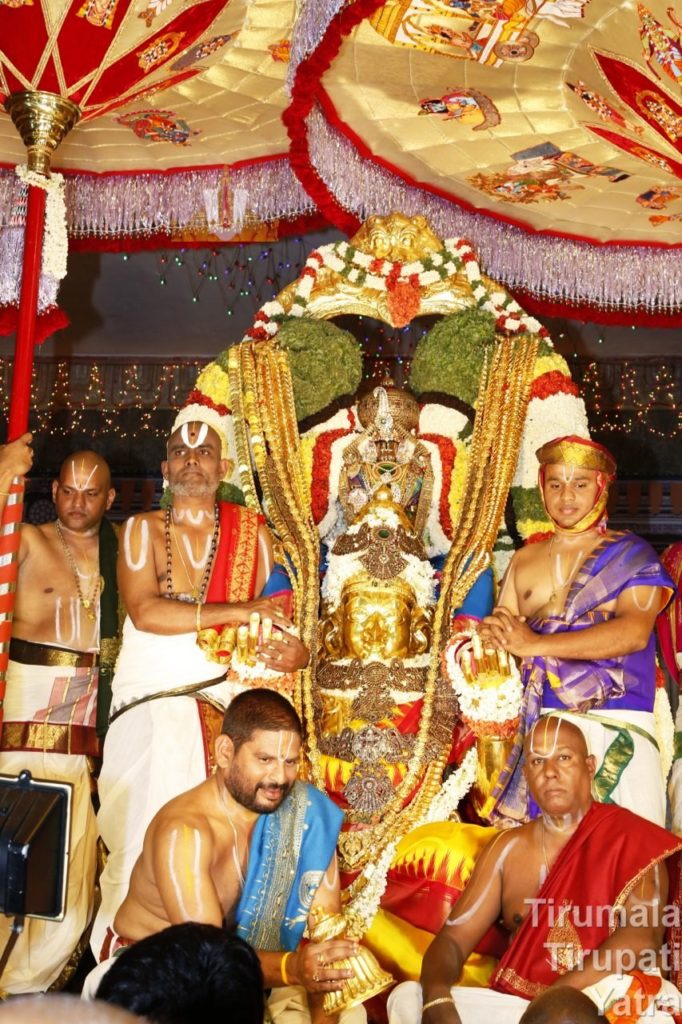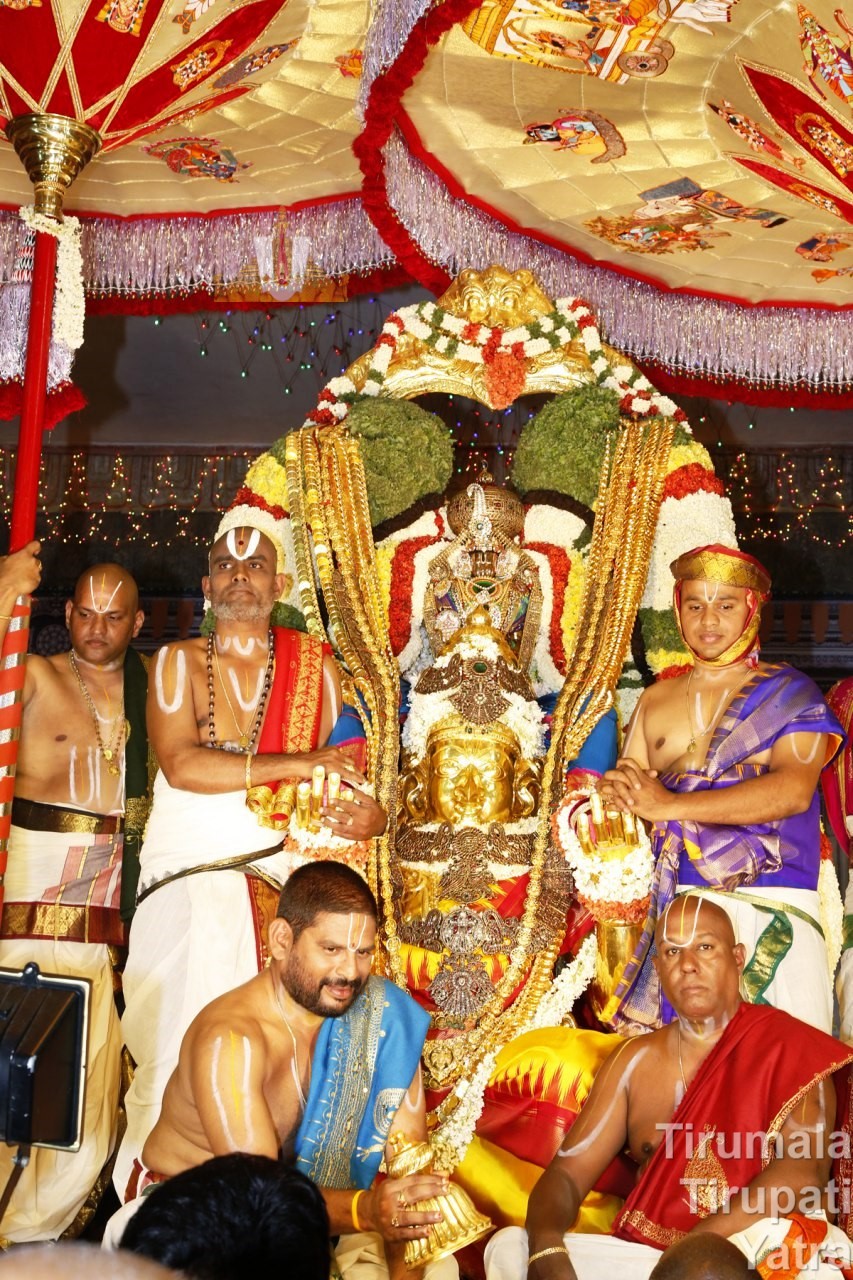 Brahmotsavams and on Purnima Day
Among all Vahana sevas performed to Sri Venkateswara Swamy, Garuda Seva is very important and special. Lakhs of people anxiously wait for the Darshan of the Swamy in Garuda Vahana Seva, which is performed on the fifth day of Annual Brahmotsavams.
In addition to this, Sri Venkateswara Swamy showers His blessings on His devotees every month on the Purnima day on Garuda Vahana and by going on procession along the four Mada Streets. By witnessing this seva of Sri Venkateswara Swamy, the people feel that their life is blessed.
Eulogised the Lord
Even the Alwars and the Sankeerthanaacharyas worship and praise the Lord filled with extreme happiness.
On witnessing Sri Mannarayana on Garuda Vahana, Periyaalwar began singing…
"PALLAANDU..PALLANDU.".
Bhaktha Ramadas worshipped him with the song
"GARUDA GAMANA RAARAA NANU NEE
KARUNAA NELUKORA….".
Similarly, Tallapaka Annamacharya requested Garuda to appeal to Lord Venkateswara Swamy for the Welfare of the devotees with the following song
"DAASA VARGAMULAKELLA DARIDAAPU
MEEREKAANA
VAASIKI NEKKICHARAADAA VASUDAHALO
MAMMUNU
AITMAI GARUDUNDA ATTE MEERU
CHEYARAADAA
YEYEDA VINNAPAMU MAAKEMI
VALASINANU".