There is one ceremony or the other almost daily for Lord Venkateswara manifest on Tirumala.
Different ceremonies are conducted on a grand scale for the Lord with different time frames— daily, fortnightly, monthly and yearly. Of them, special mention may be made of annual Brahmotsavas.
Devotees go on raptures witnessing the Lord on different carriages and earnestly wait for the next earliest opportunity to visit them. Brahmotsavas are conducted twice this year much to their jubilation.
Because of the addition of one month as per the Telugu Calendar, two categories of Brahmotsavas are conducted this year, namely—Salakatla and Navaratri (nine-day).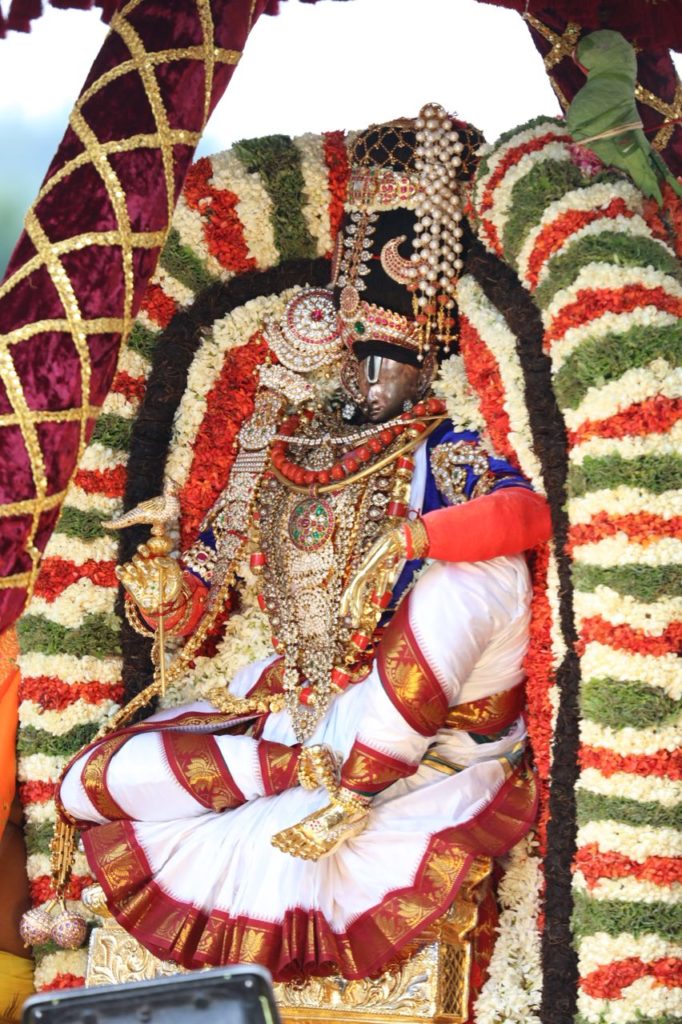 Lord as the Most Charming Lady of the Universe
On the sixth day morning, the Lord appears as the most charming lady of the universe, Jaganmohini, on the golden palanquin with his bewitching bashful looks.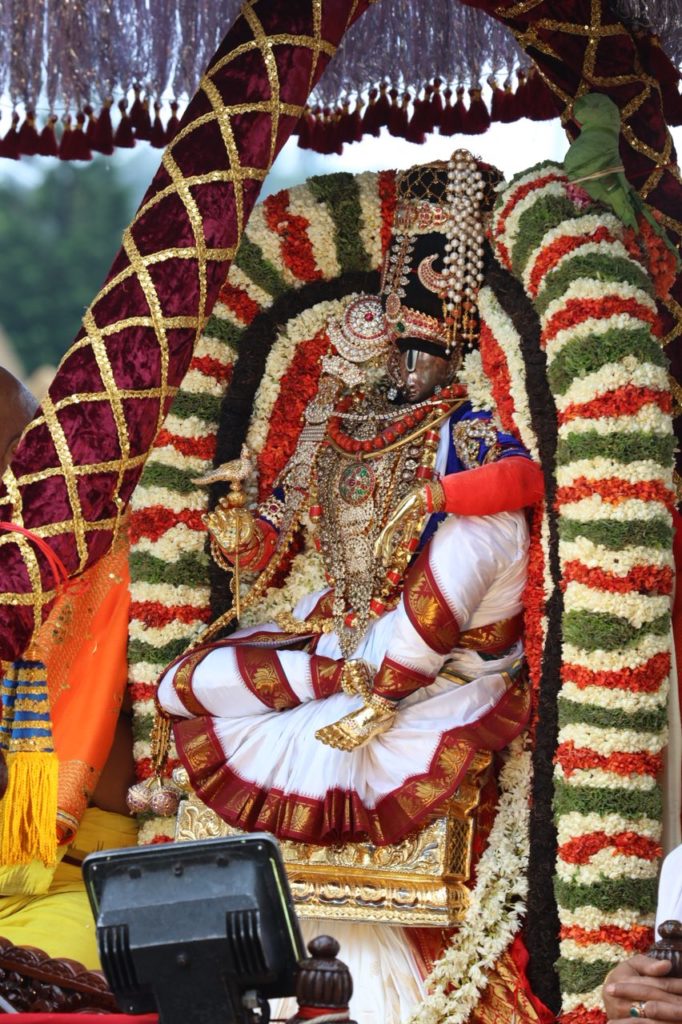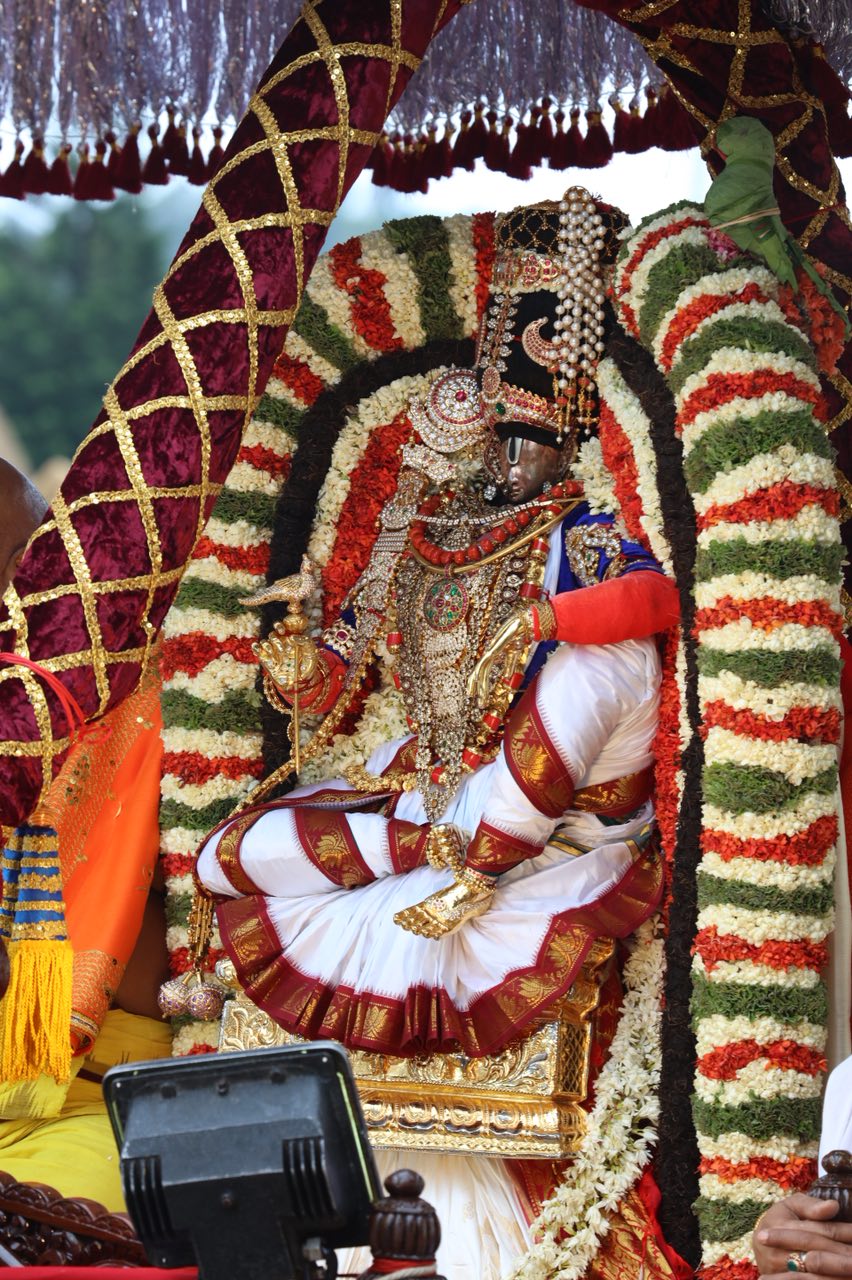 The Lord is in a sitting posture as the incarnation of Mohini.
He wears a silk saree and a crown decked with jewels in the shape of the Sun and the Moon.
He adorns all the ornaments of a lady. He wears a diamond and pearl nose drops.
Two lotuses replace His discus and the conch.
The right hand of the saviour becomes the hand of fearlessness.
The purpose behind this incarnation is that one should realize the God within, without being distracted by the physical beauty.