There is one ceremony or the other almost daily for Lord Venkateswara manifest on Tirumala.
Different ceremonies are conducted on a grand scale for the Lord with different time frames— daily, fortnightly, monthly and yearly. Of them, special mention may be made of annual Brahmotsavas.
Devotees go on raptures witnessing the Lord on different carriages and earnestly wait for the next earliest opportunity to visit them. Brahmotsavas are conducted twice this year much to their jubilation.
Because of the addition of one month as per the Telugu Calendar, two categories of Brahmotsavas are conducted this year, namely—Salakatla and Navaratri (nine-day).
Wish-fulfilling Tree for Devotees – Kalpavriksha Vahana Seva
On the fourth day morning of Brahmotsavas, Malayappa Swami along with His consorts moves about the streets on the heavenly Wish-fulfilling Tree carriage (Kalpavriksha Vahana Seva).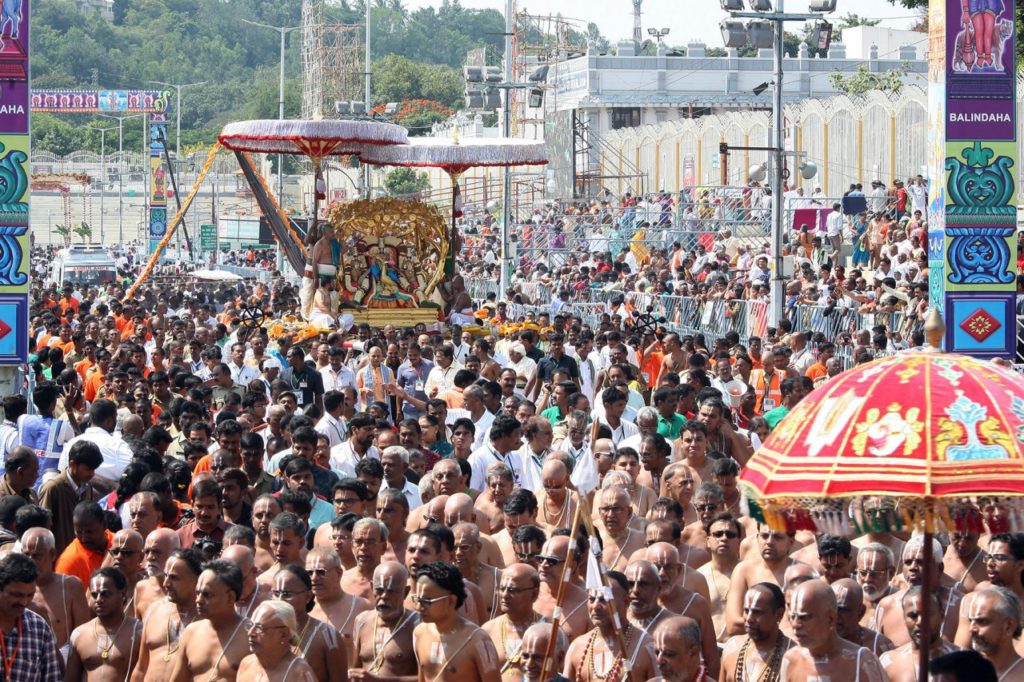 This Wish-fulfilling Tree emerged in the churning of the Milky Sea by the angels and demons. Being evergreen, it fulfils the desires. While this tree grants only earthly pleasures, the Lord on this tree grants the pleasures of both this world and the other.
As the heavenly wish-fulfilling tree, the Lord blesses those who seek His refuge.