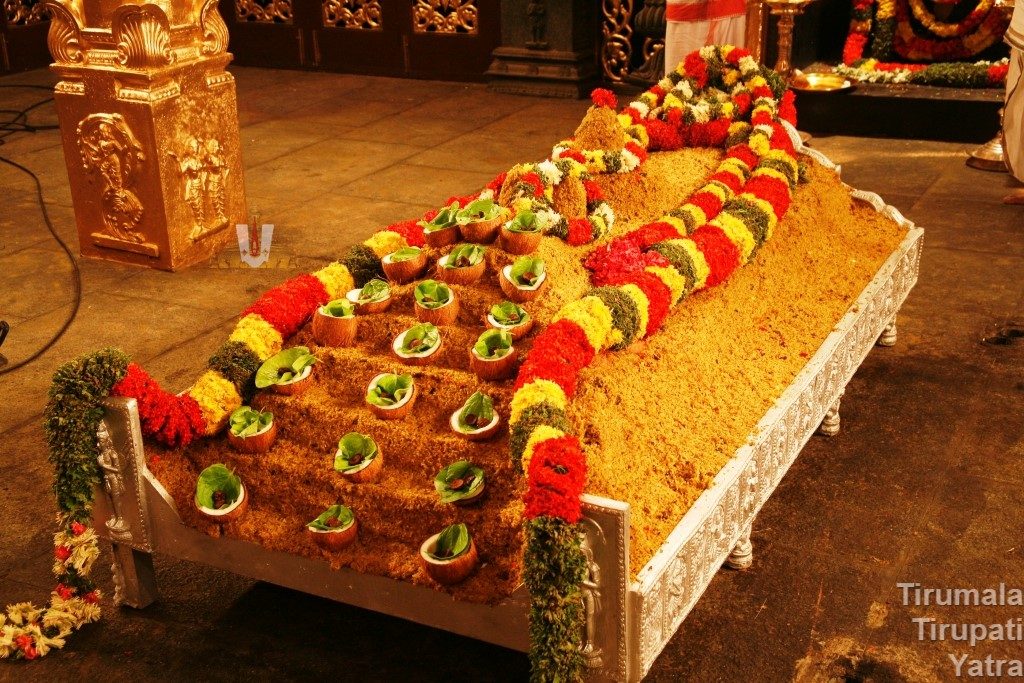 Tiruppavada Seva
Thursday Morning, the main deity stripped with all ornaments.
The Namam (the upright mark) of the lord on his forehead is reduced in size to have a clear vision of the lord's eye.
Later, a big heap of tamarind rice (pulihora), Jilebies and Murukus is laid before the lord at golden entrance.
It is decorated with flowers and offered direct to main deity in the sanctum sanctorium.
At Glance
Beram being used: Dhruva Beram
Place or venue: Bangaru Vakili
Timing of the Seva and duration: 6:00 AM for one hour
Devotees and Seva fee: 850 for one person
Prasadams: Jilebi, Laddus, Pulihora (Tamarind rice), Dosa, Aappam, Chakra Pongali
Exception: During Brahmotsava, Pushpa Yaga, Pavithrotsava this seva will not be performed.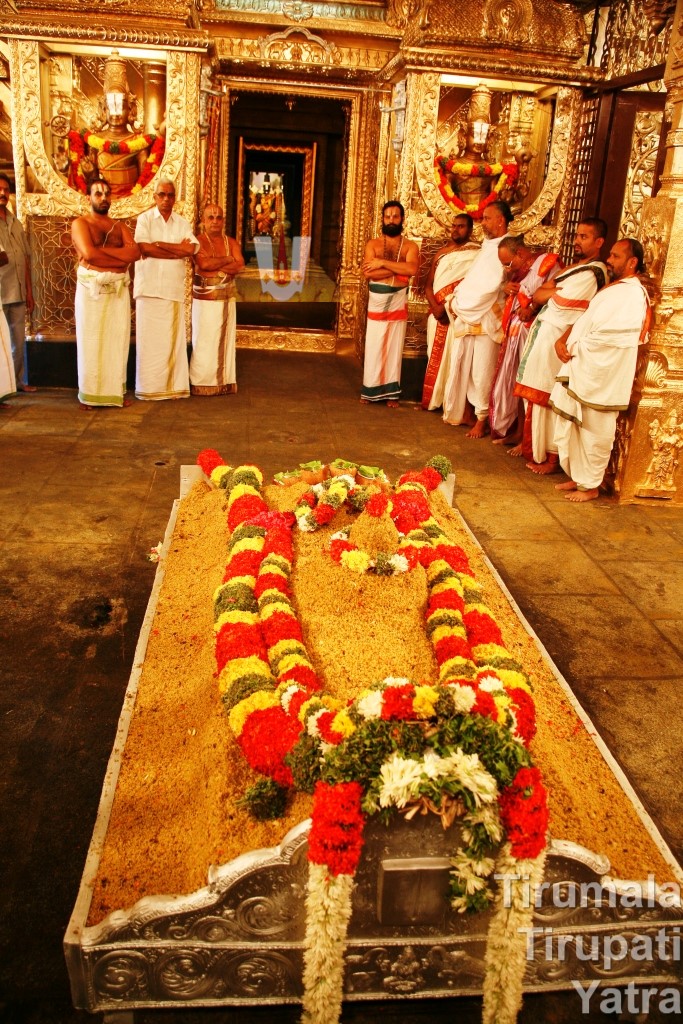 Poolangi Seva
After the Tiruppavadai Seva, the temple observes some rituals like suddhi (cleaning of the temple) etc., and the Moola Virat is adorned with Velvet Gown from Crown to the Feet and then the main deity is decorated with flower garlands.
This service of the main deity being adorned exclusively with garlands is known as Poolangi Seva.
The Poolangi Seva is mentioned in the Silappadikaram, the early Tamil Classic in 756 A.D.
At Glance
Beram being used: Dhurva Beram
Place or venue: Inside bangaru vakili
Timing of the Seva and duration: 6:00 PM for one hour