One of the biggest Zoological parks in INDIA
This Park is named after "Sri Venkateswara" the Lord of Seven Hills in Tirupati.
Sri Venkateswara Zoological Park is developed on Mythological theme. It highlights the role of wild animals in Mythology, ancient texts like the epics of Ramayana, Mahabharata, Puranas, Vedas and Upanishads.
The message of nature conservation with all its diversity is conveyed emphasizing the role of animal and plant life in Indian culture.
Lord Ganesha
Similarly, a statue of Lord Ganesha, the God of wisdom and plenty, also symbolizing the mega-herbivore Elephant is installed near the entrance of the zoo. Lord Ganesha has also been incorporated into the logo of the Zoo.
Also an inscription at the entrance quotes "Beejam maam sarvabhootanam" - "I am the eternal seed of all creation" which means that God exists in all living beings.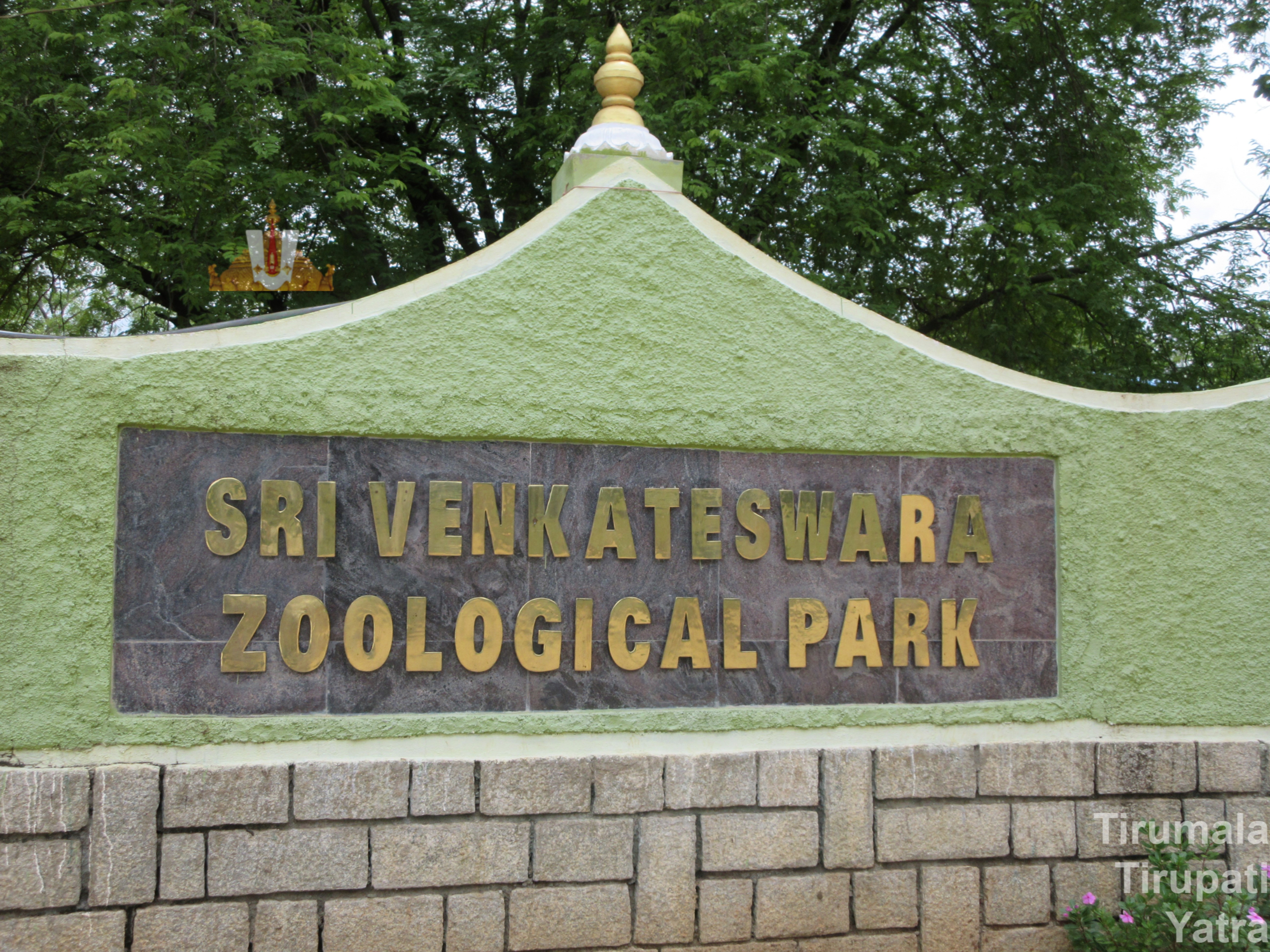 Visiting hours
Summer ( From Feb to July) - 8:30 AM TO 5:30 PM
Winter ( From Aug to Jan) - 9:00 AM TO 5:00 PM
Appeal to Visitors
It is our ZOO, keep it clean 
Keep your luggage in provision provided for the same.
Polythene bags are NOT allowed inside the zoo park.
Only Sticker-ed water bottles are allowed into the zoo and stickering will be done at cloak room
Play items are NOT allowed.
Pet animals and birds are NOT allowed inside the zoo.
Ticket Fare
Zoo Entrance
Adult                         20/-
Children                 10/-
4 wheeler              250/-
Video camera     100/-
Still camera          20/-
SAFARI
Adult             25/-
Children     10/-
BATTERY CAR
Adult            30/-
Children     10/-