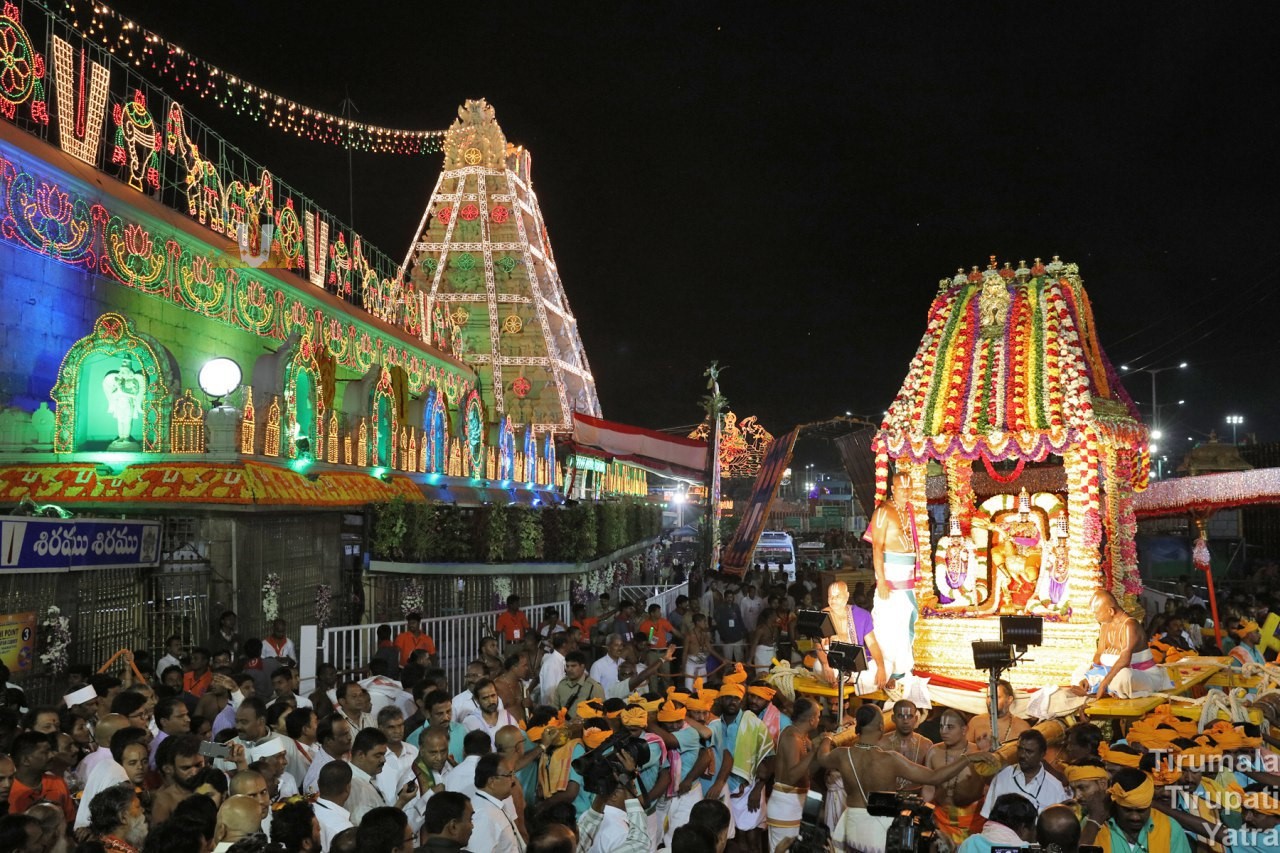 Swamy Appearing as Krishna Punishing the Evil
On the fourth night of the Brahmotsavas, Malayappa Swamy goes in procession, along with Sridevi and Bhudevi. This is a golden Mandapa.
At night, amidst the glitter of electric lamps, the Lord appears to the devotees with both his consorts.
Venkateswara has at his footrest, the glitter of the precious stones of the crowns of all the kings and emperors. As he is the Lord of all these, the rulers from the East to the West and Rameswara to Himalayas take part in the festival as carriers or vahanas.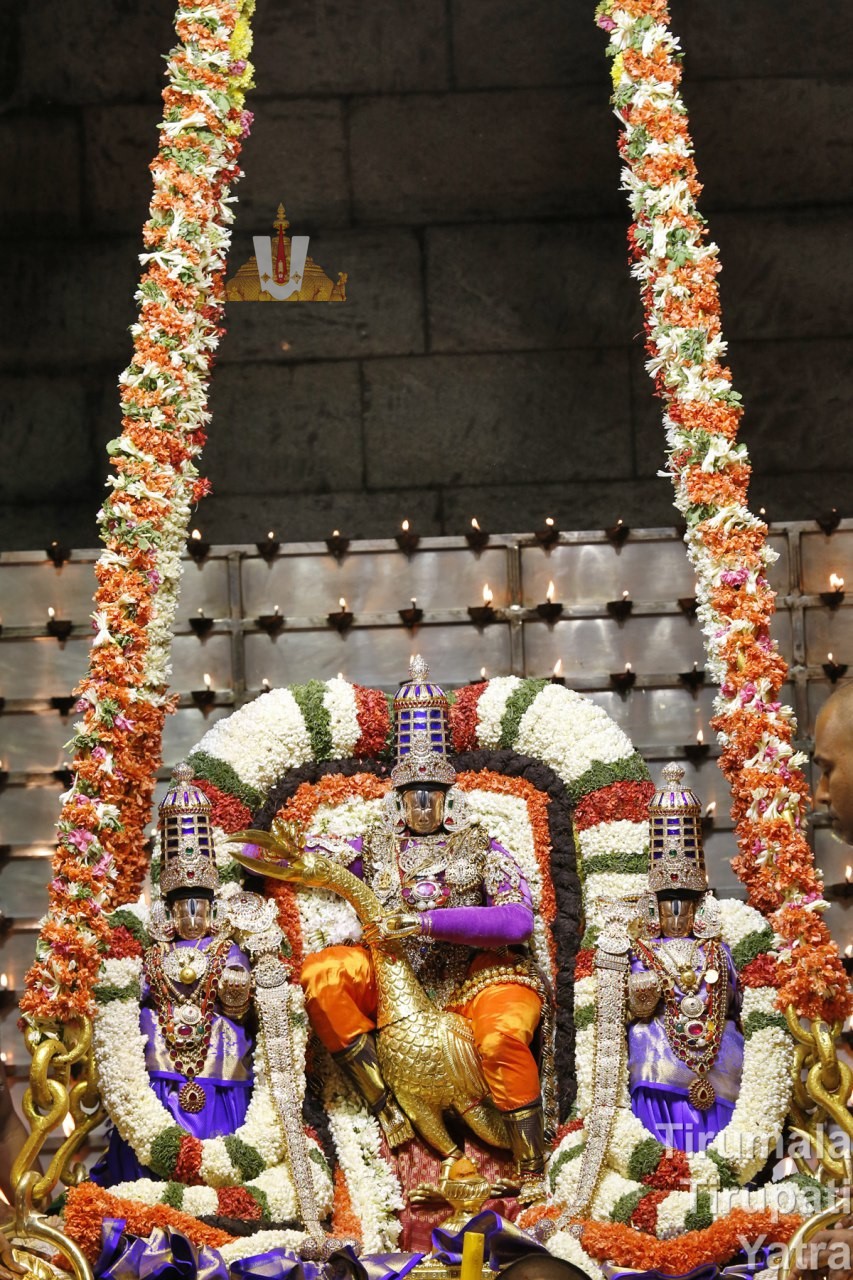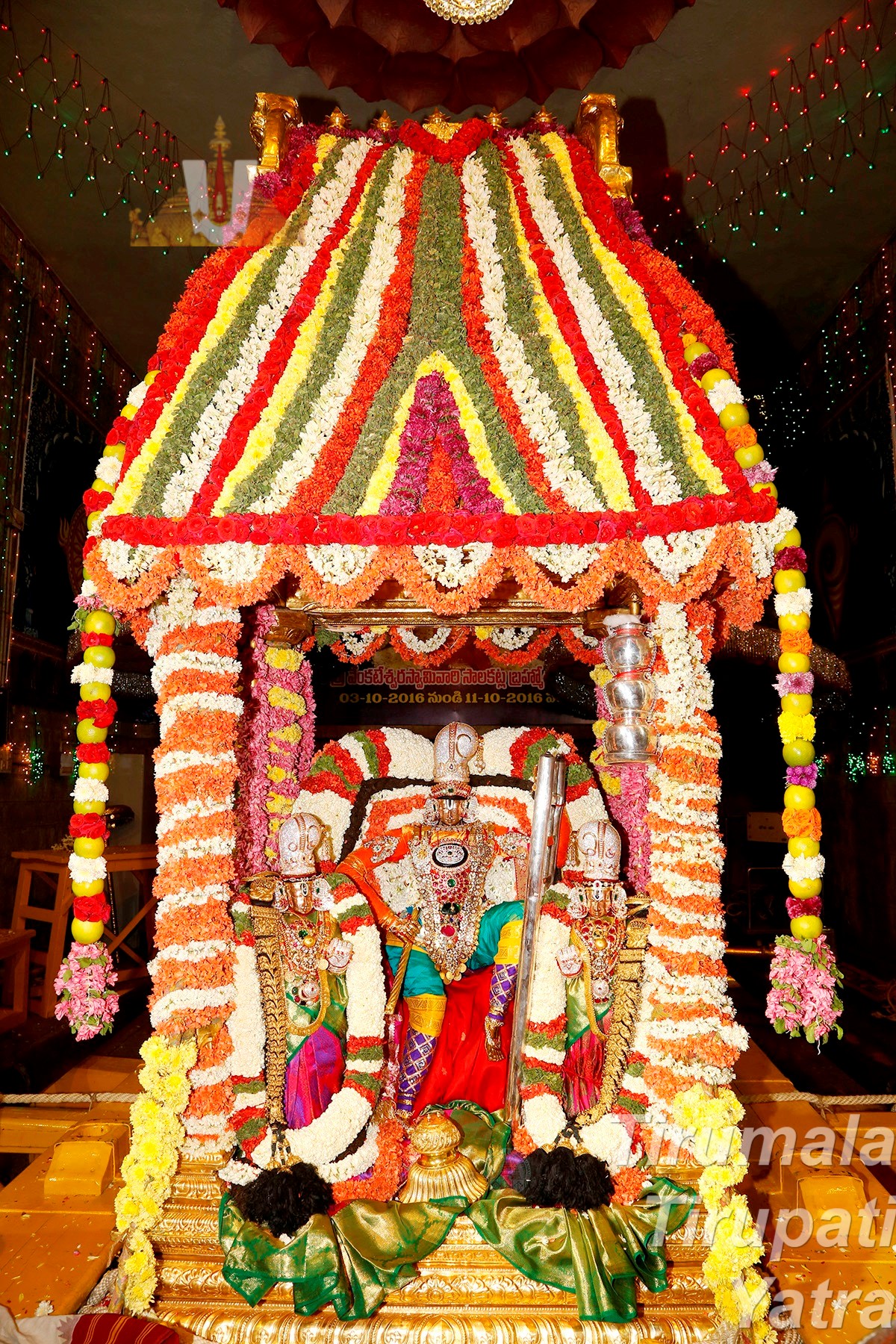 Sri Venkateswara - Lord of all the rulers
The kings are the saviors and rulers of people.
Sri Venkateswara Swamy is the savior of people and the rulers as well. So, today all the rulers serve the Lord in the form of vahana. "O devotees! Make your hearts the Lord's Car, serve him and attain Salvation," they preach to the devotees.
On the Sarvabhupala Vahana, Venkateswara appears as Krishna punishing the evil one, crushing Kaliya serpent.