The Car of Hanuman
On the sixth day of Brahmotsavas, making Hanuman his Car, Lord Venkateswara alone goes in procession and reveals himself to his devotees as though to make a point that he is no other than Srirama of Thretayuga.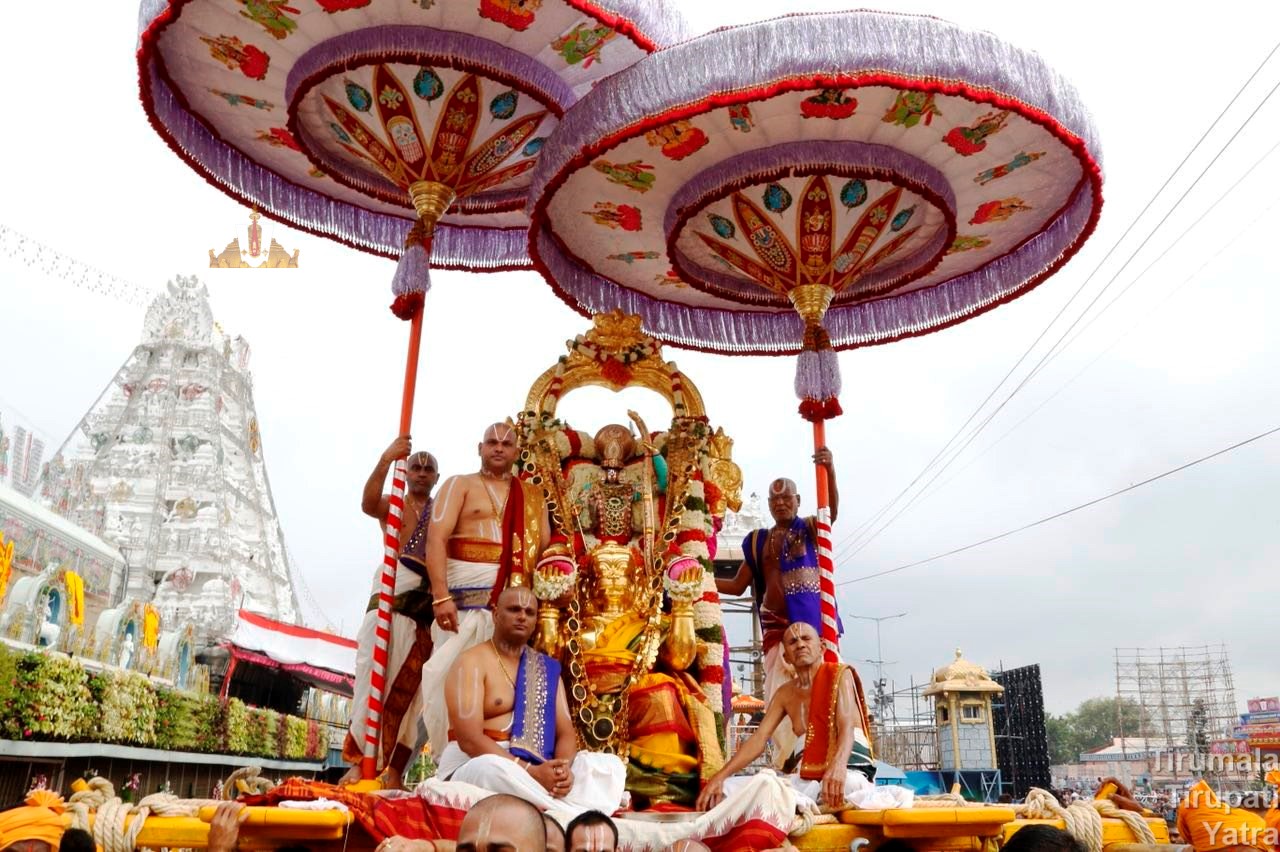 Lord Vishnu - Sri Rama in Tretayuga, Venkateswara in Kaliyuga
Kritetu Narasimhobhut Tretayam Raghunandanah
Dwapare Vasudevascha Kalau Venkatanayakah
Narasimha Swamy in Krita Yuga, Srirama in Tretayuga, Srikrishna in Dwapara and Venkateswara in Kaliyuga are one and the same.
All are incarnations of lord Vishnu. That's why he makes people wake him up every day with songs in the name of Sri Rama as part of the service to him at dawn.
Kausalya supraja Rama purva sandhya pravartate
Uttistha narasardula kartavyam daivamahnikam
 "I have incarnated myself as Sri Rama in Tretayuga, Venkateswara in Kaliyuga only for doing well to the world. Today I appear to you as Rama of Venkatadri only to remind you of this, riding on Hanuman, my unrivaled devotee.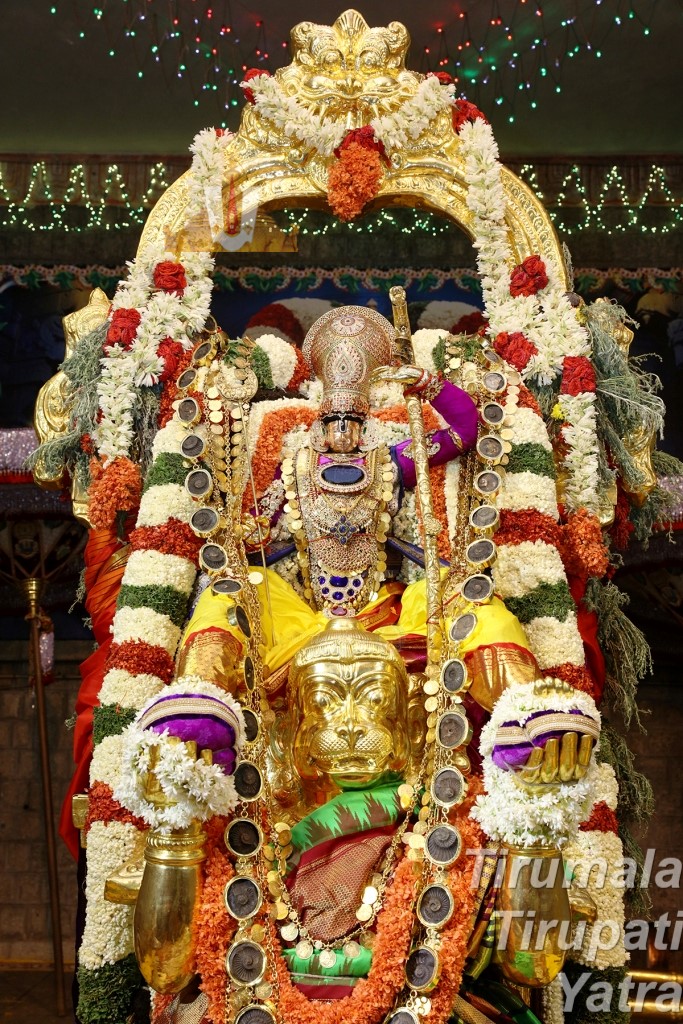 Hanuman is a symbol of the devotee as a servant
He presents an ideal. So, my dear devotee, you fulfill your desires, serving Lord Venkateswra, like Hanuman by becoming exceptional devotees. Fulfill your wishes" is the message of the Lord.
Tallapaka Annamacharya praises Hanuman's glory thus …..
He is no other than He, the Lord and the Servant, too;
The illimitable Rama and the incomparable Hanuman
A vengeful Rama crossed the ocean, bridging it
But casually did Hanuman cross it
In anger, Rama crushed Ravana's pride
While Hanuman punished Myravana.