Pushpa Yagam - Yagam with Flowers
Every year after Brahmotsavas, there will be pushpa yagam for Sri Malayappa swami along with his consorts on the day of Shravana star in Karthika Masa.
On the day of Pushpa Yaga, after the usual two archanas and two nivedanas, Sri Malayappa Swami along with Sri Devi and Bhu Devi arrive at the Lord's Kalyana Mantapa. Homas, Snapana Tirumanjana are conducted.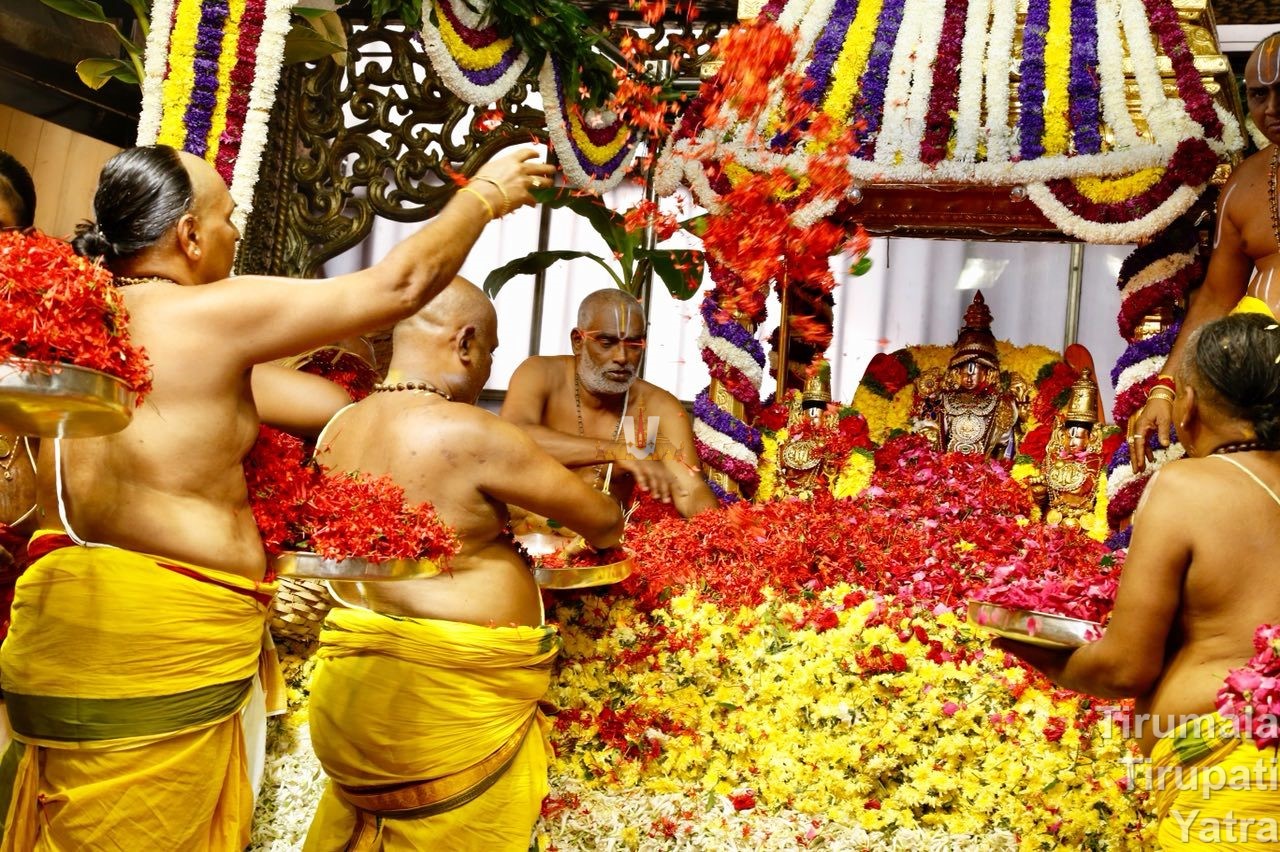 Fresh Flowers Used are
All flowers used for this festival should be fresh and fragrant. 'Vimanarchana kalpa' describes the flowers to be used for Pushpayagam:
Jaji,
Champaka,
Vakula,
Padma, 
Dvikarni,
Attasi,
Ketaki,
Mallika,
Mandara,
Karavira etc.
flowers are being offered to the Deities.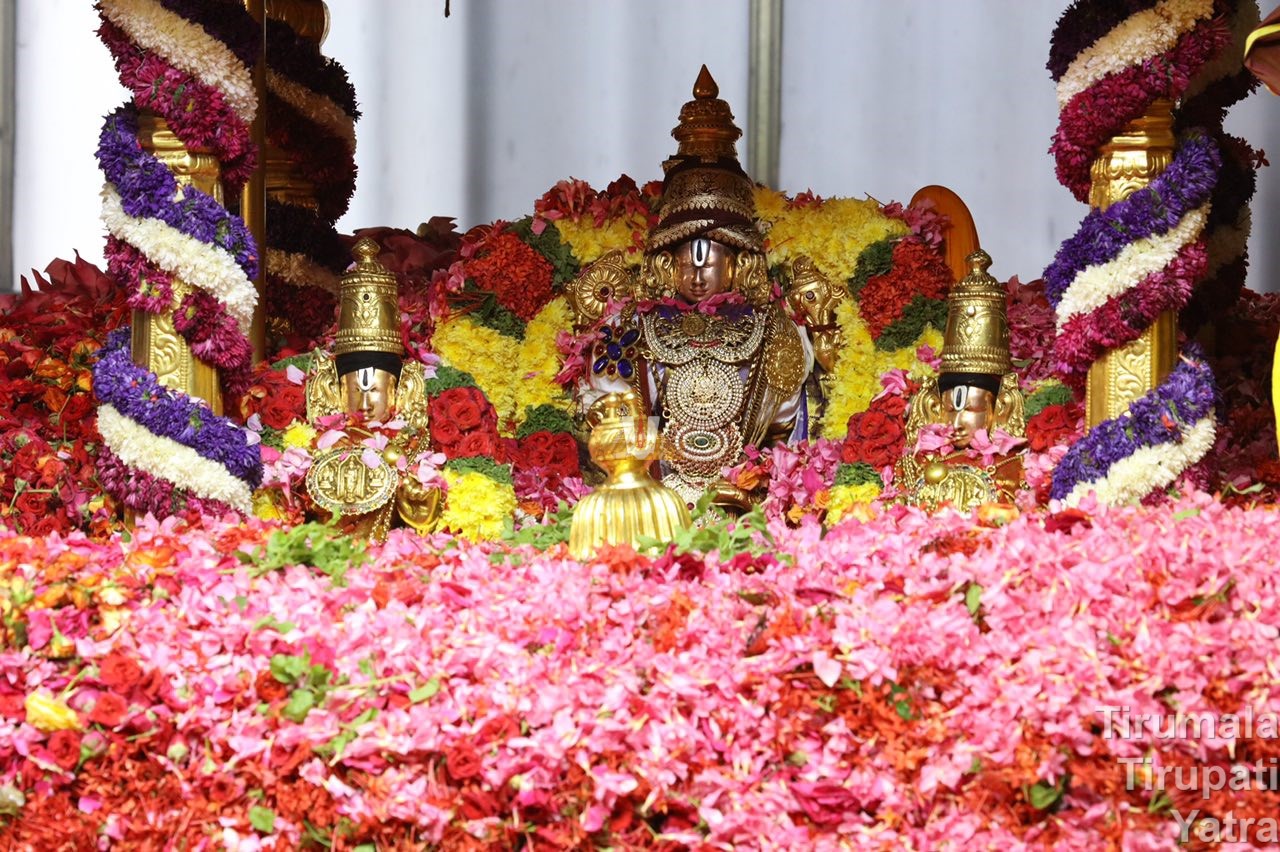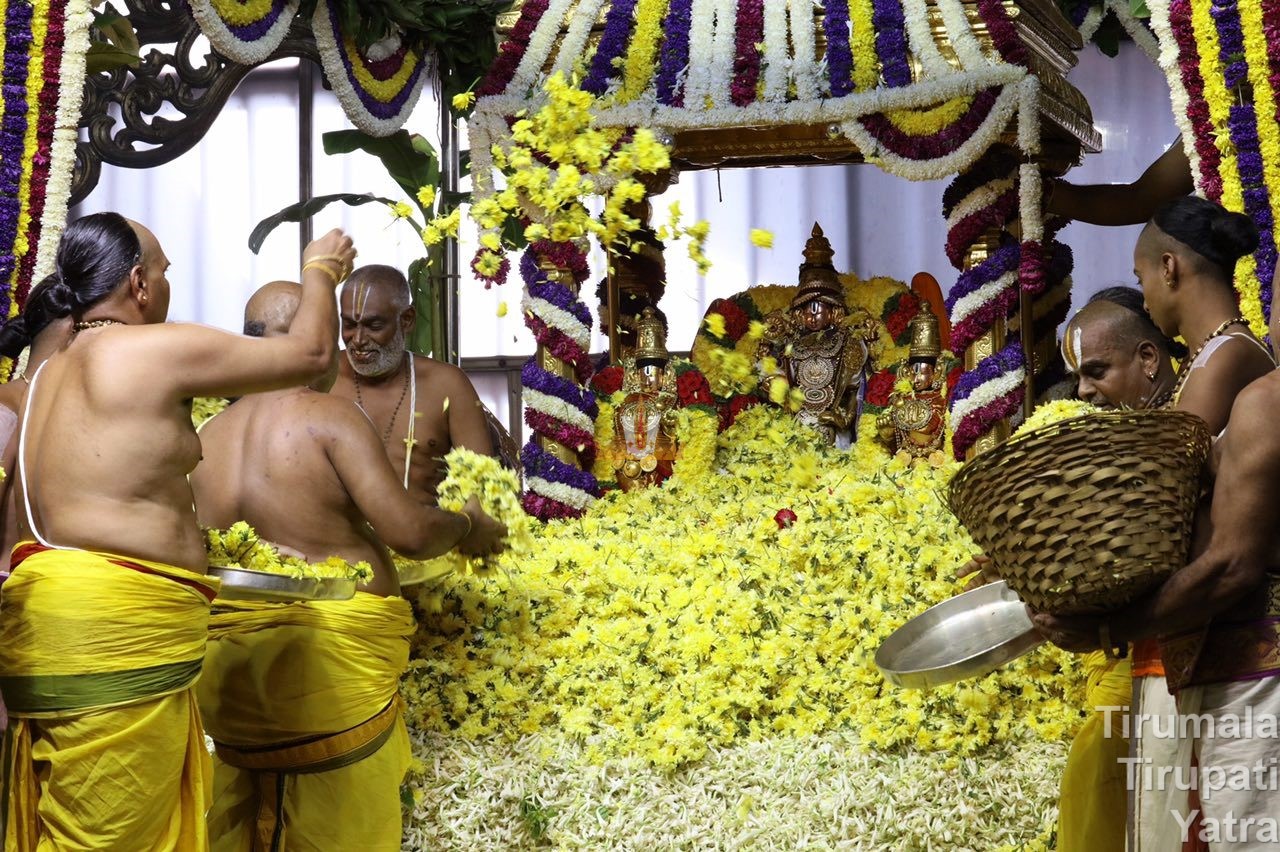 Archana for Twenty Times
Later the same evening, there will be archana with different varieties of flowers. As soon as these flowers reach the level of the Lord's heart, they are removed and pushaarchana recurs. The archana will be carried out like this for twenty times. Harathi will be offered on a grand scale at the end.
The paid devotes can also participate in this Yaga. It is said that the participants in the seva will be divested of all the impressions of their past lives and all the diseases, thus leaving scope for peaceful life with prosperity and happiness.
Aswamedha Yaga
According to the Agamas, performing Pushpayagam is equal to performing an Aswamedha Yaga, conferring good progeny, riches, peace and finally moksha.