Festival of Purification - Three days event
As per the vedic tradition, one is not supposed to enter the temple with jatashoucham (impurity due to birth offspring) and mrithashoucham (impurity due to death of close relatives).
But sometimes, this rule is violated knowingly or unknowingly by the devotees and staff. Purification ceremony that takes place in order to dispel the evil of such lapses is called Pavithrotsavam.
There is evidence to suggest that pavitrotsavas were conducted till 15-16 centuries in Tirumala. It stopped abruptly later. The temple has restored the practice since 1962. It takes place every year in the Kalayana Mantapa during Shravana Shuddha dashami, Ekasadhi and Dwadashi.
Instituted by Saluva Mallaiah Deva Raja
Tirumala Tirupati Devasthanams (TTDs) celebrates Srivari Pavithrotsavam every year on the important days of Ekadasi, Dwadasi and Trayodasi in the month of Sravana as per Hindu calendar.
This festival is known as "
Festival of Purification
". This festival was first instituted by Saluva Mallaiah Deva Raja in 1463 A.D. at Tirumala during the period of Saluva Narasimha as per the inscription 157 present in Srivari Temple.
During these three days, Tirumanjanam and Homam are performed to the main deity and as well as primary idols of Lord Sri Venkateswara Swamy.
On the first day, there will be

consecration*

of

pavitras

*, homas besides abhishekas for Sri Malayappa Swami and his consorts.
On the second day, the pavitras are offered to the deities in the temple and the premises.
On the third day, there will be

purnahuti*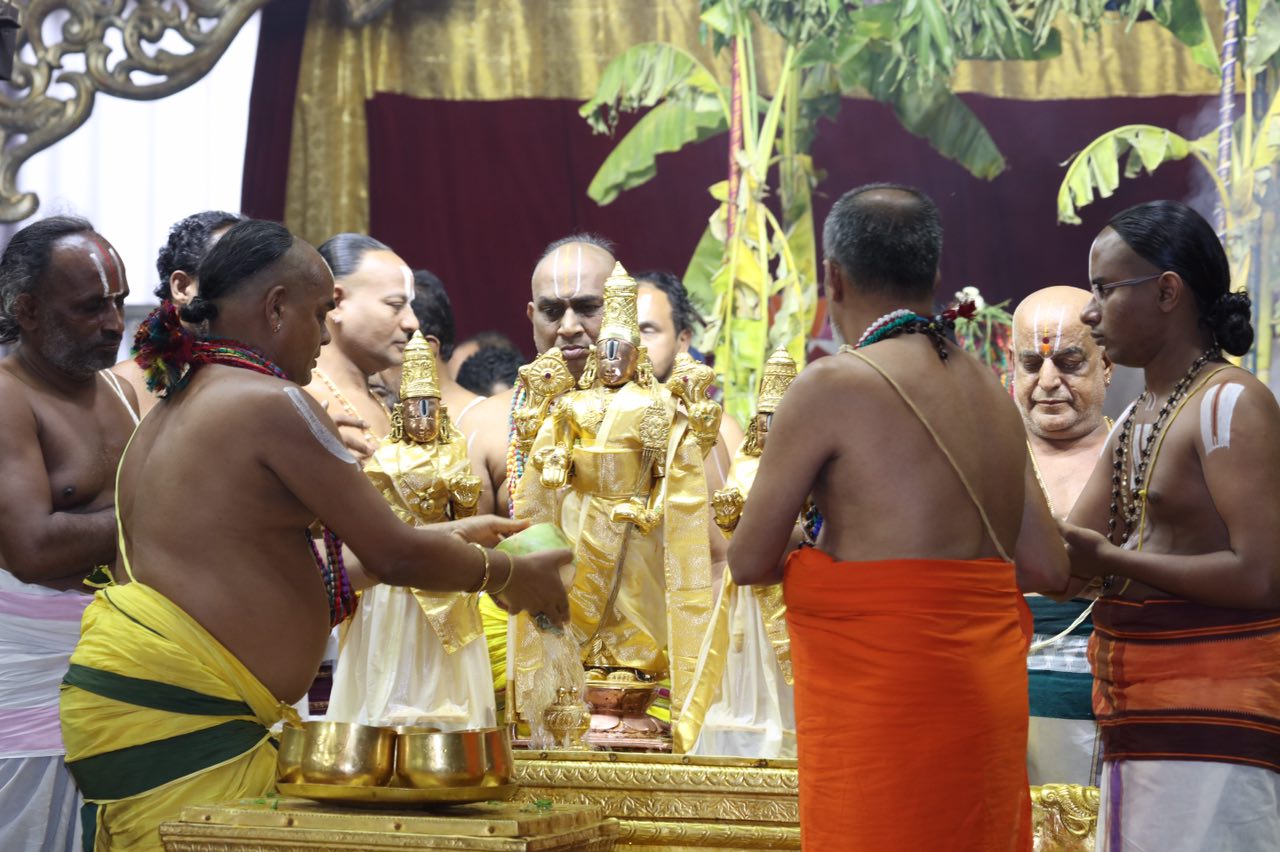 Snapana Tirumanjam to the Lord (Celestial Bath)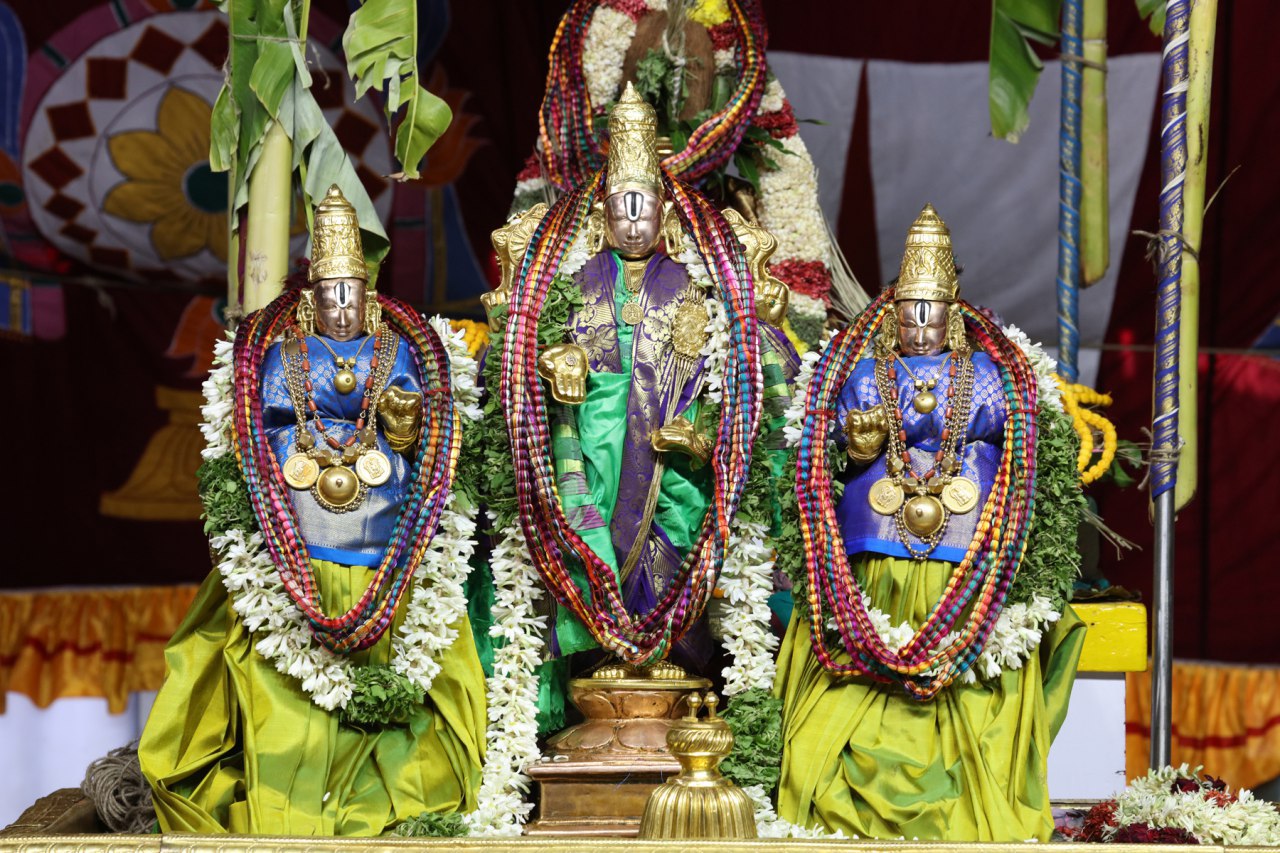 Procession of Swamy
On theses 3 days, there will be procession of Sri Malayappa Swami after the worship in the evening. Devotees can participate in this seva on payment of required fess.
*purnahuti - Final offering to the sacrificial fire of a coconut, nine kinds of grains, five precious metals, betel leaves, sandal wood sticks, etc. bundled in a silk cloth while chanting specified mantras
*consecration - Dedication to a special purpose or service, usually religious
*pavitras - rings made of sacrificial grass