Four Special Days on which Sudarshana Chakra is honored
On the day of Anatha Padmanabha Vratha in the month of Bhadrapada,
On the last day of Srivari Brahmotsavas at the time of Avabrutha Snana,
During the Vaikuntha Ekadasi Festival and
Also on the day of Ratha Saptami
there has been a special honor offered exclusively to Chakra Deva only.
The idol of Chakra from the sanctum sanctorum is brought out with great devotion along with the idols of Malayappa Swami, Sri Devi and Bhudevi to the Swami Pushkarini..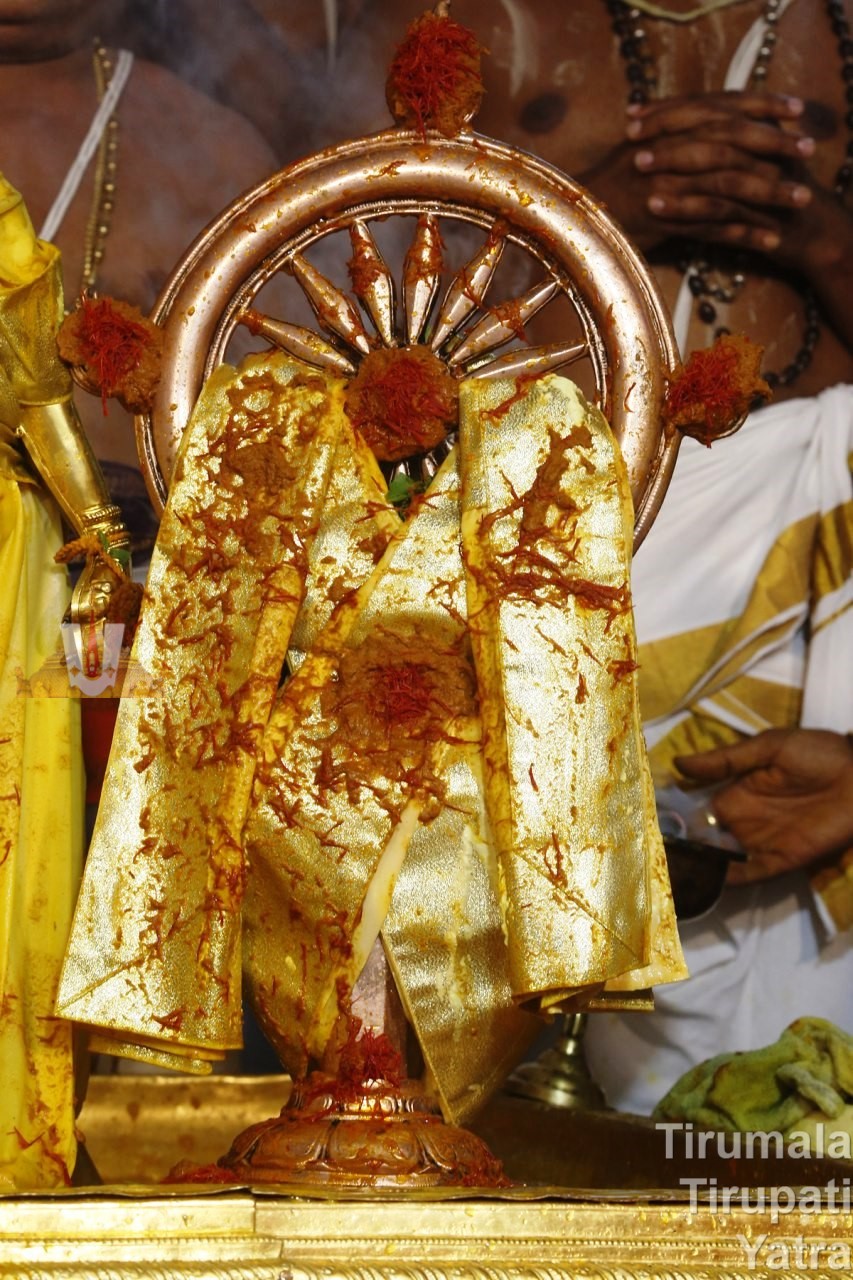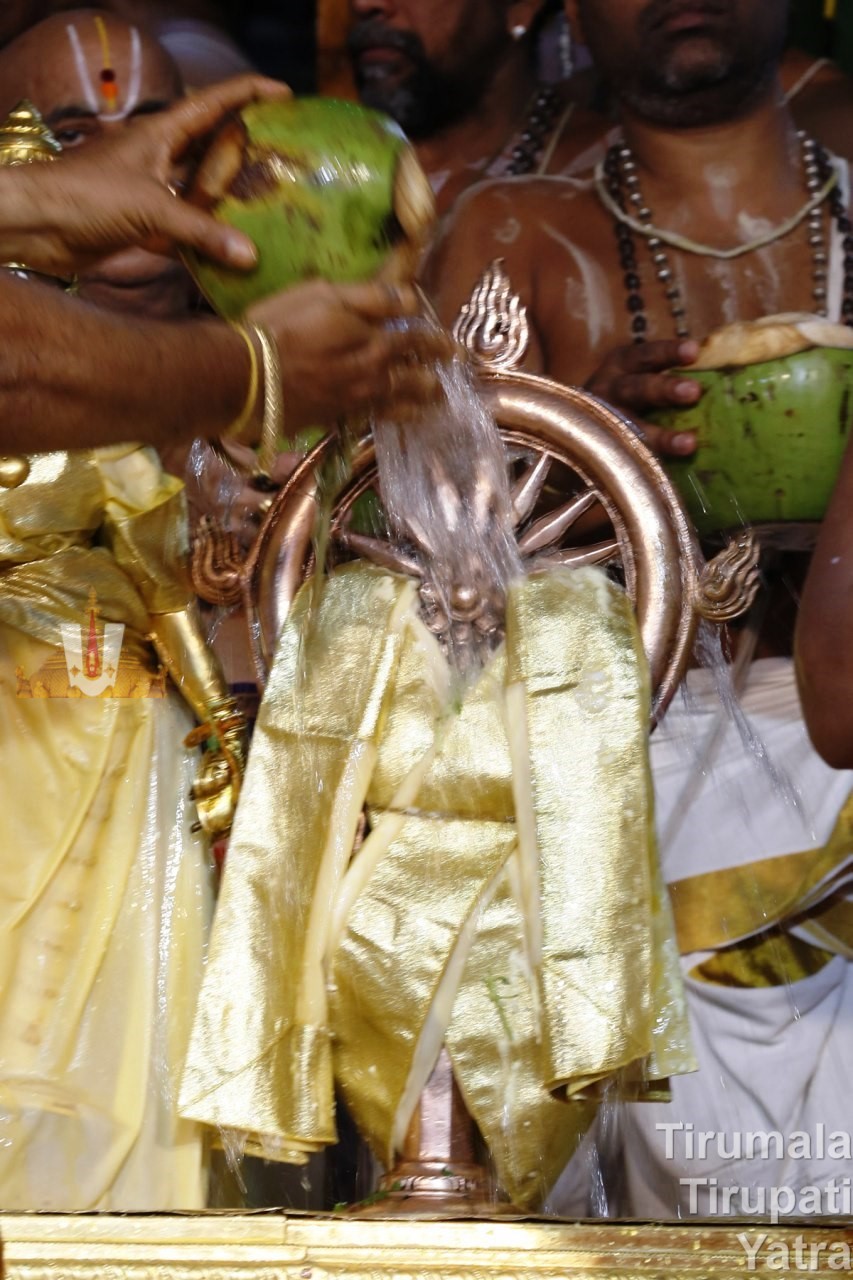 Holy dip - Chakra Snana
In temple of Varahaswami on the banks of Swami 'pushkarini' holy abhisheka ritual with panchaamurtas was performed to them all. During that time the Sudarshana Chakra also is placed on par with Lord Srinivasa, Sri Devi and Bhudevi and offered the same Abhisheka.
After that abhisheka along with the convoy of musicians, officials and others, the priests chants Veda Mantras particularly from Pancha Suktams. After that, the four idols were taken into the Swami Pushkarini for a holy dip which is popularly known as 'Chakra Snana festival'.
After the sacred dip of the four idols all the devotees take their holy dip in Swamy pushkarini as the puranic scriptures assure that the dip after Chakra Snana is a promising occasion to bring welfare in life.
During Brahmotsavams
In this regard Puranas say that this kind of special respect and honor being paid to Sudarshana along with Srinivasa, Sridevi and Bhudevi as a token of his restless service on the Tirumala hills during the Brahmotsavam days and also during all the days through out the year by protecting the Devotees of Srinivasa from all troubles who ever with great feel of devotion trust Lord Srinivas chanting the name Govinda.