Sahasra Kalashabishekam
Sahasra Kalashabishekam is an important seva that takes place every Wednesday before the golden entrance.
This is done to Sri malayappa swamy along with his consorts and Vishwaksena (the chief commander of lord) and to Sri Bhoga Srinivasa Murthi.
Thirumanjana Abhishekam is offered to Sri Bhoga Srinivasa Murthy, Sri Malayappa Swami and his consorts and Viswaksenula varu with the water in the 1008 Kalasas and the other eight Parivara Kalasas.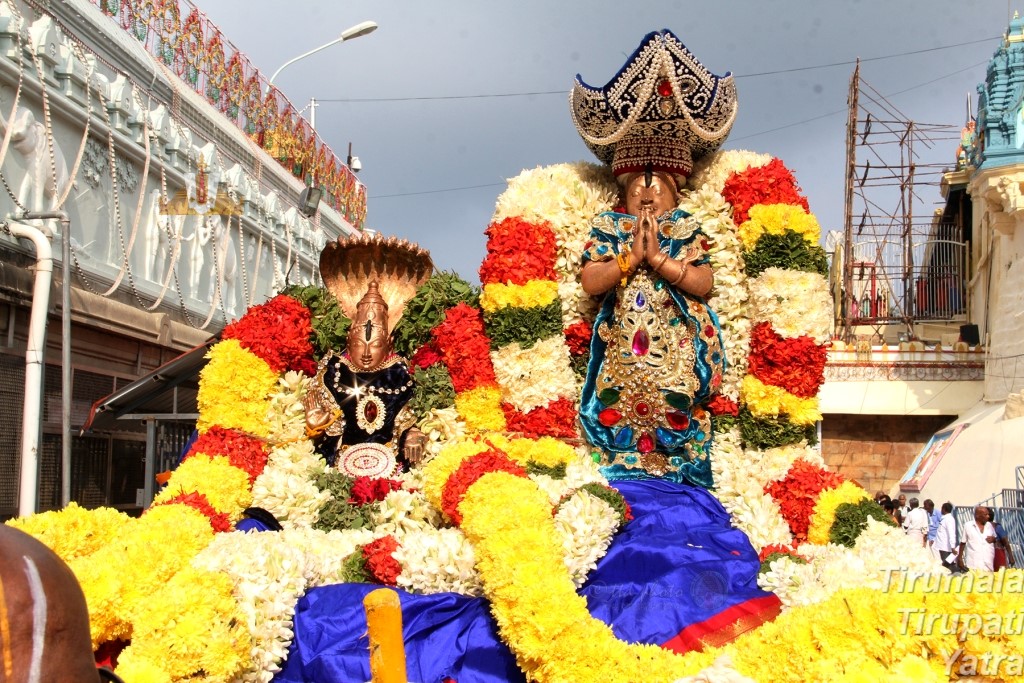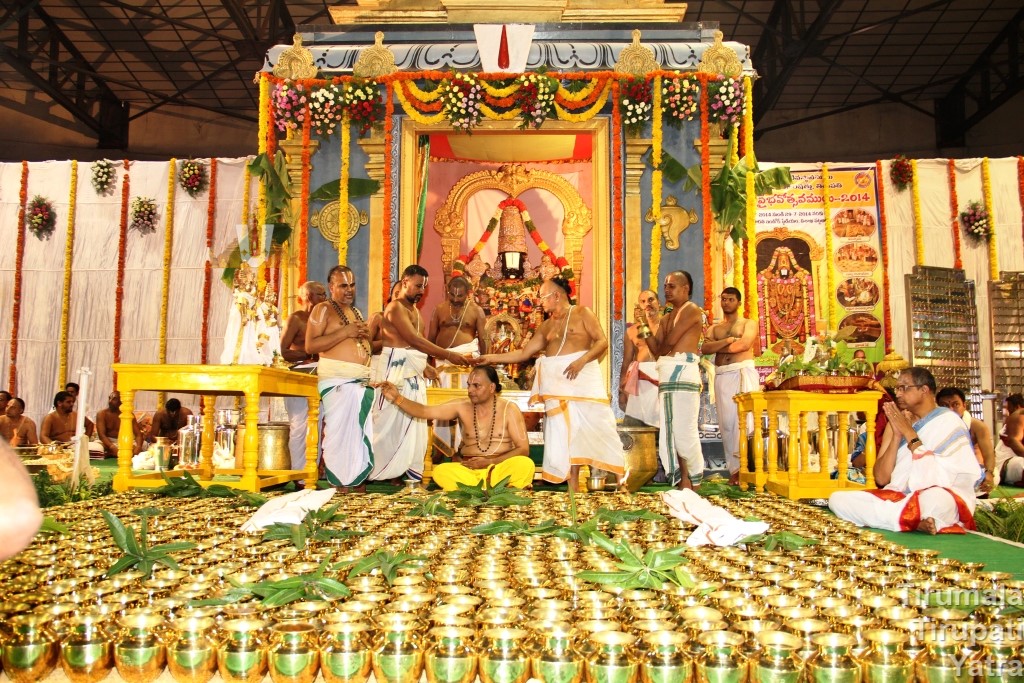 Oblution with Thousand Vessels
At the conclusion of the Tirumanjanam, the water in the Golden Vessel alone will be carried by one Archaka to the accompaniment of the recitation of Vedas and Mangala Vayidyas, round the Ananda Vimana Prakara, the Dwajasthamba and then taken to the Sanctum Sanctorum.
Then an Archana is offered to the main deity and the water from the Golden Vessel is sprinkled on the Feet of the main deity, thus symbolically including the Mula Virat(main deity) also in the Sahasra Kalasabhishekam.
This archana is offered in private where a curtain will be drawn before the Mula Virat, with an Archaka alone inside the temple
At Glance
Beram being used: Malayappa Swamy and Sri Bhoga Srinivasa Murthi-the silver replica deity of Mula Virat, and Vishwaksena
Place or venue: Bangaru vakili
Timing of the Seva and duration: After the second bell in the morning, 6 to 8 AM
Devotees and Seva fee: 850 for one person
Exception: During Brahmotsava, Pushpa Yaga, Pavithrotsava this seva will not be performed.