Suprabhatham Seva
Waking up Srinivasa Prabhu lying down in the silken bed in Shayana Mantapa is called Suprabhatam, this is the first service to the Lord.
The vision of lord in this seva is called "Visvarupa Sandarsanam".
Immediately after completing the 'Suprabhatam', Bangaru Vakili is kept open. The ritual lasts for over 30 minutes).
The worship of Lord Venkateswara during Suprabhatam is considered highly meritorious. 'Suprabhata seva', tickets can be booked in advance.
Every day in the early hours acharya purushas recite the hymns beginning with 'Kausalya Supraja Rama Purva Sandhya Pravarthathe'.
Slokam
"Kousalya supraja Rama poorva sandhya pravarthathe
Uttishta Narasardula karthavyamdhaivamanhikam"
O Rama! Great Son of Kausalya, the Sun is about to rise in the Eastern skies; please arise to offer the early morning oblations.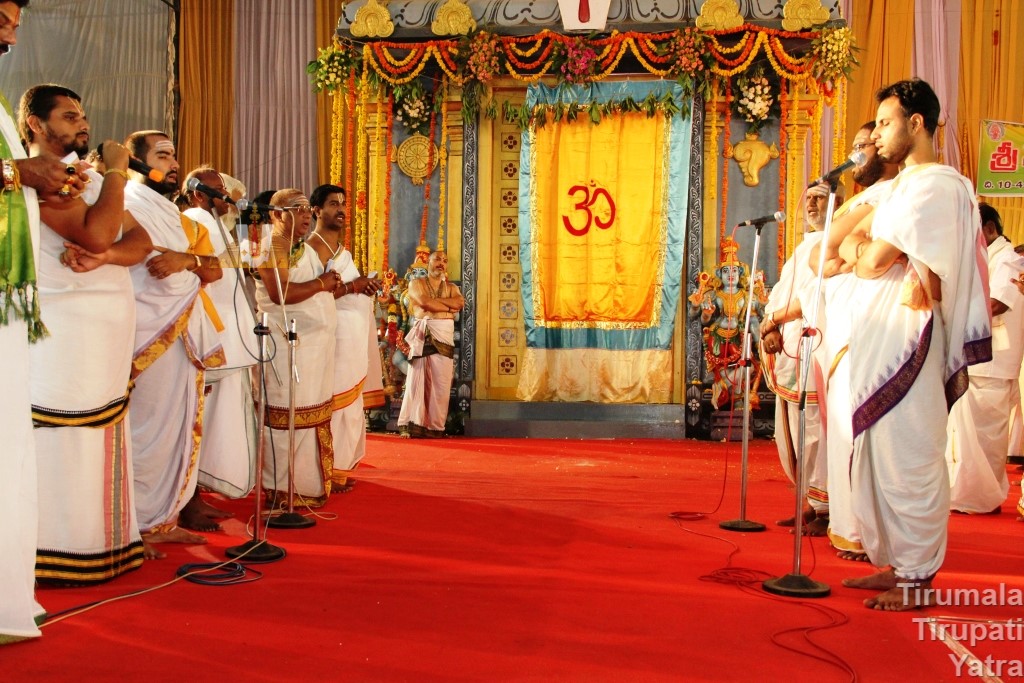 At Glance
Beram being used: Kautuka Beram
Place or venue: In front of the main deity at Bangaru Vakili
Timing of the Seva and duration: Early Morning 2:30 AM for 30 minutes
Devotees and Seva fee: Allowed
Exceptions: Suprabhata seva will not be performed in Dhanurmasa, Instead, 'Tiruppavai' is recited during this time.