Ghat Roads will be closed from 12:00 AM till 3:00 AM
Constructed one in 1944 and the other in 1974, there are two all-weather, asphalt Ghat Roads between Tirupati and Tirumala. 
Travelling Time
Minimum travelling time from Tirupati Alipiri check point to Tirumala is 28 minutes and Minimum Travelling time from Tirumala to Tirupati is 40 Minutes.
Tollgate
At Alipiri, Tollgate cum security zone was established to screen vehicles and pilgrims entering Tirumala, to safeguard the hills from terrorists and anti-social element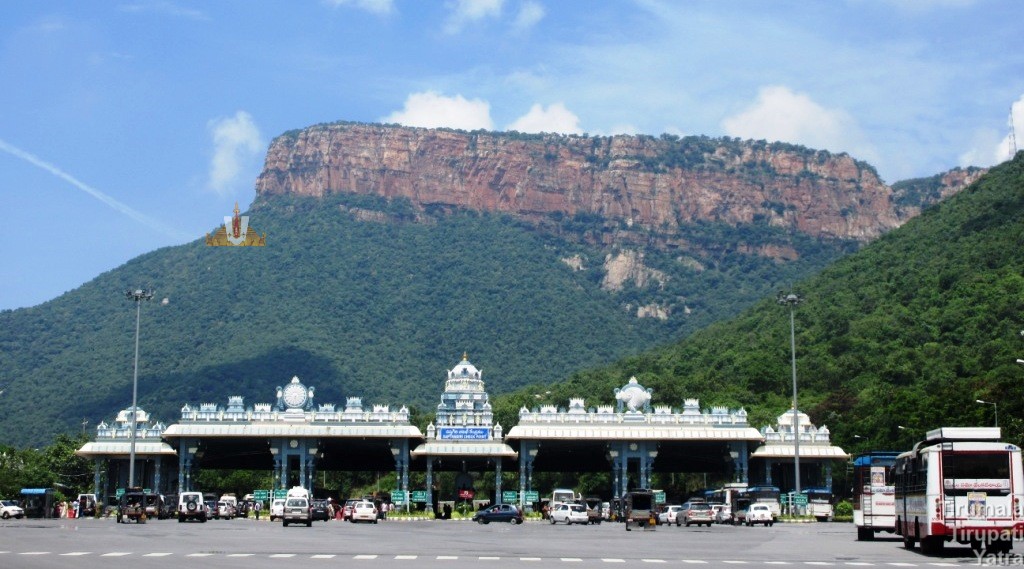 Terms
TTD started issuing the tokens at Alipiri check point with bar-codes on the slips. Soon after reaching Tirumala, person standing at GNC (Garudadri Nagar Circle) will scan the bar-code just to assure the particular vehicle traveled for minimum time of 28 minutes.
PLEASE DO KEEP THIS IN MIND or else who may have to pay fine which could be cumbersome process or the vehicle may not be allowed for some days to Tirumala.
Mountain in the form of Shiva Lingam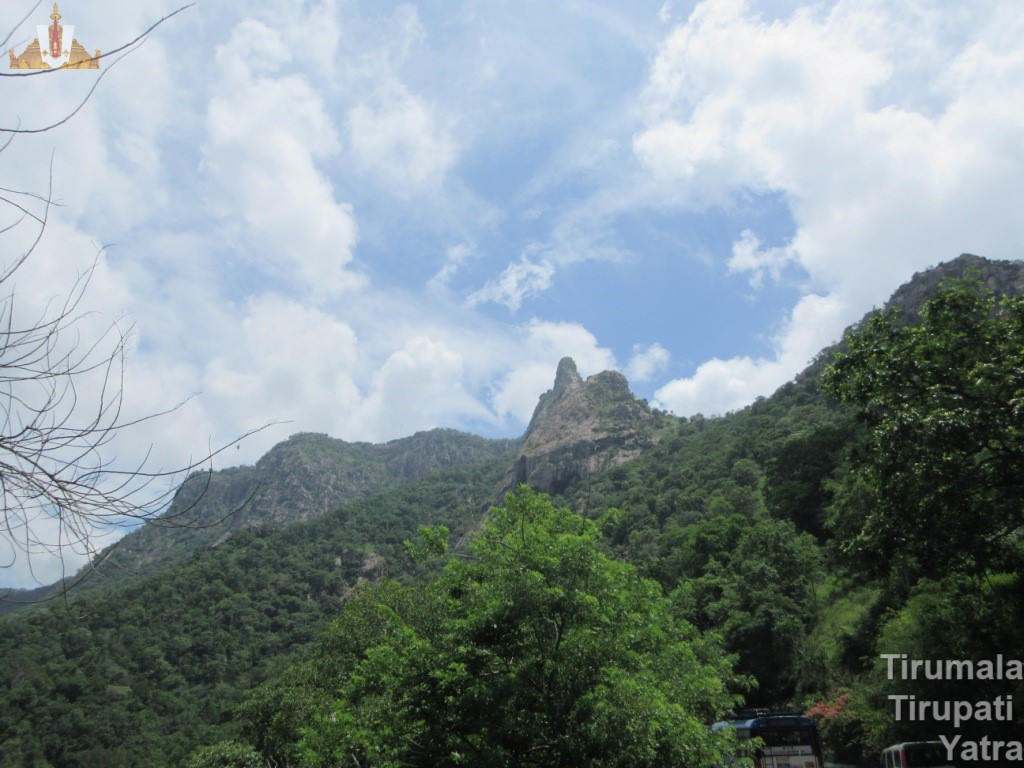 Zoomed In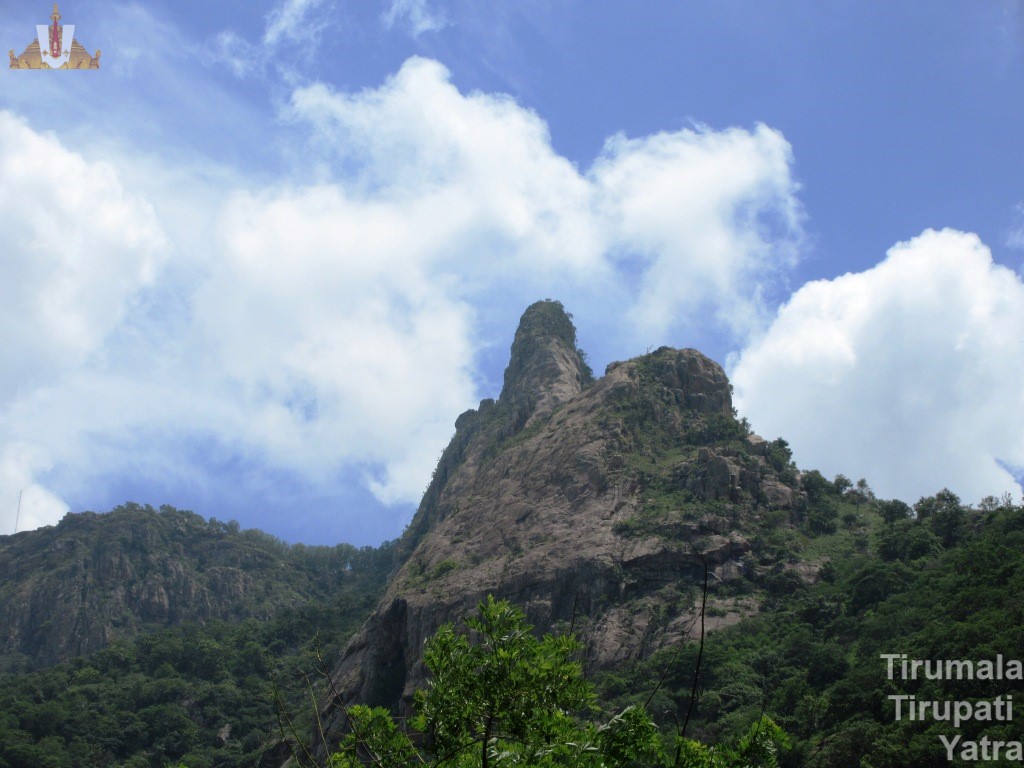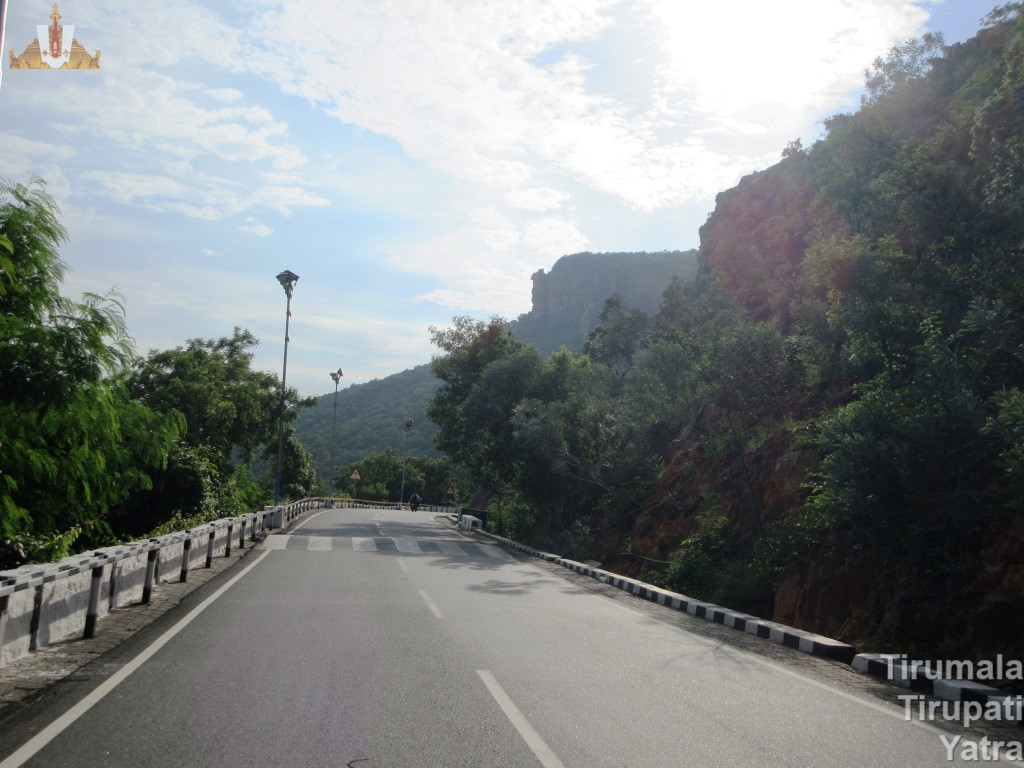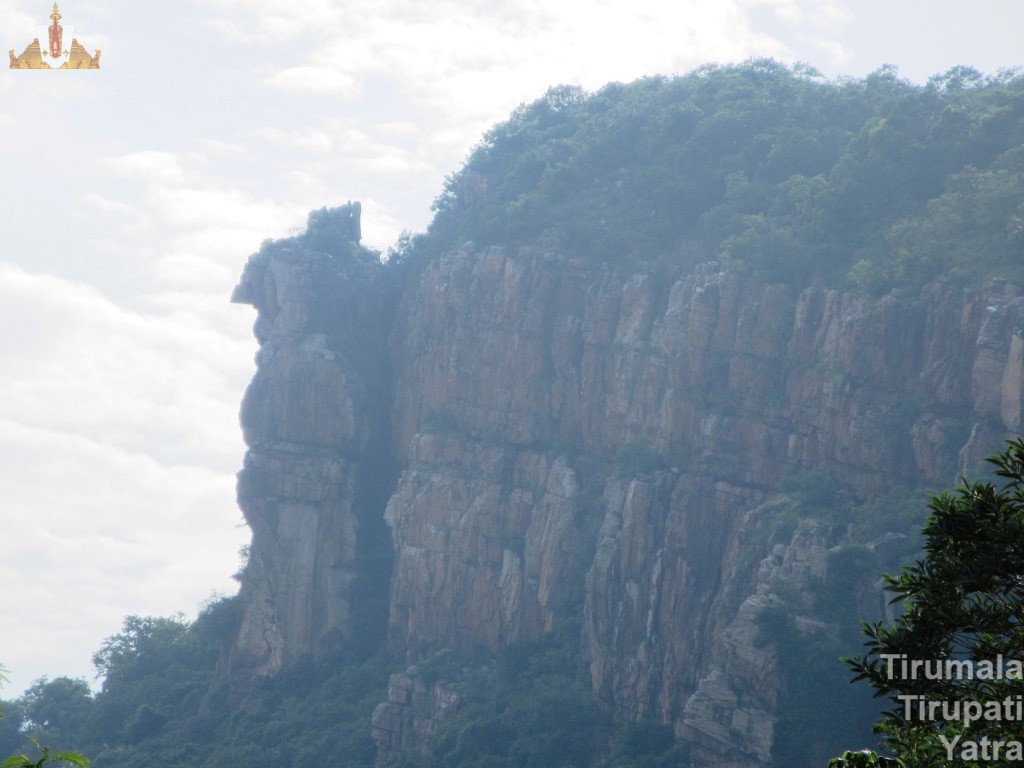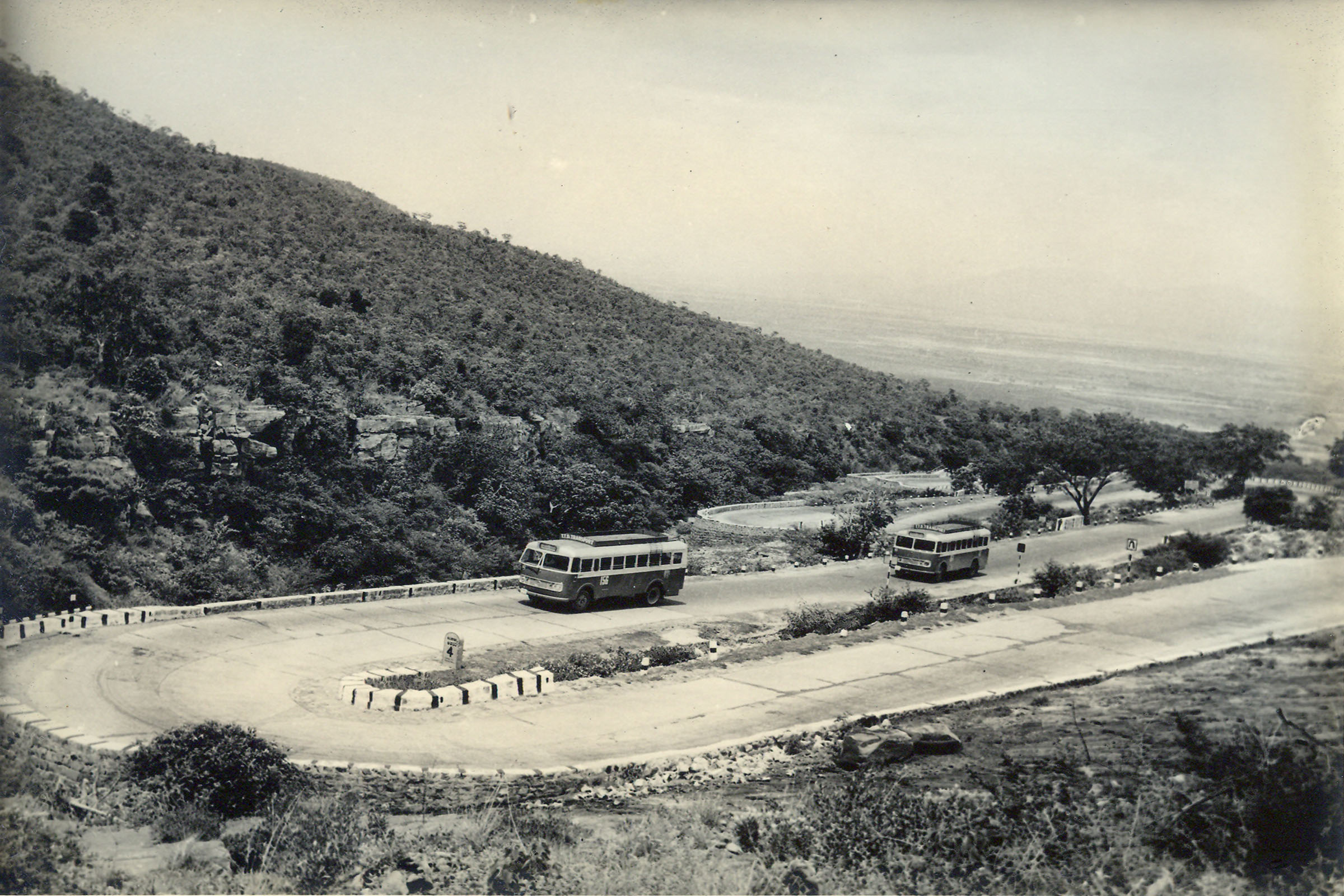 Old Ghat Road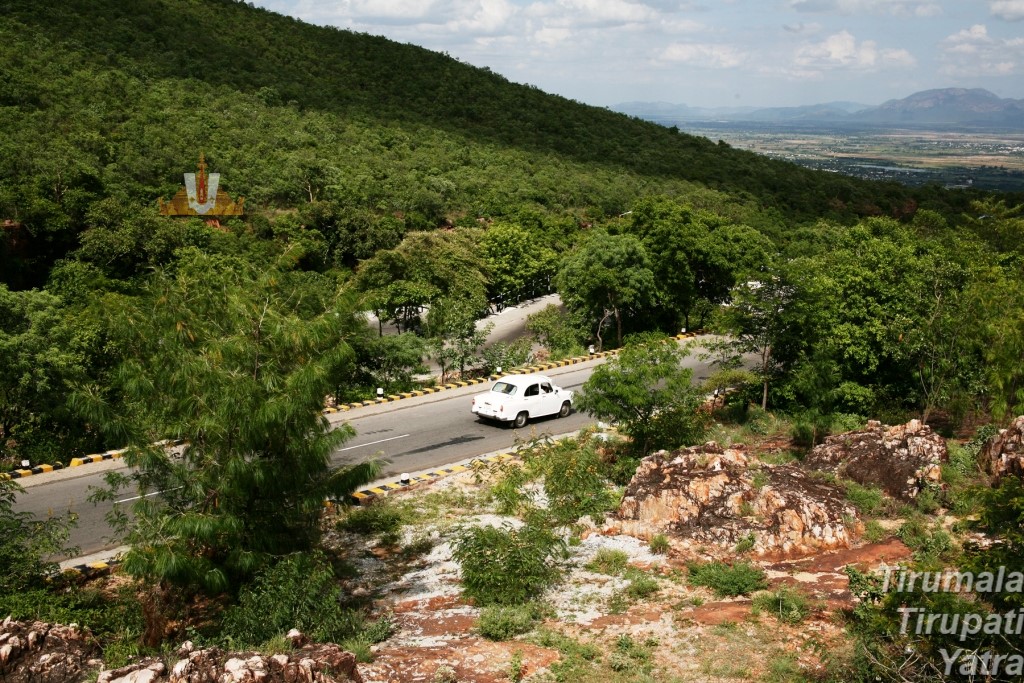 First Ghat Road or Modati Ghat Road (Tirumala to Tirupati)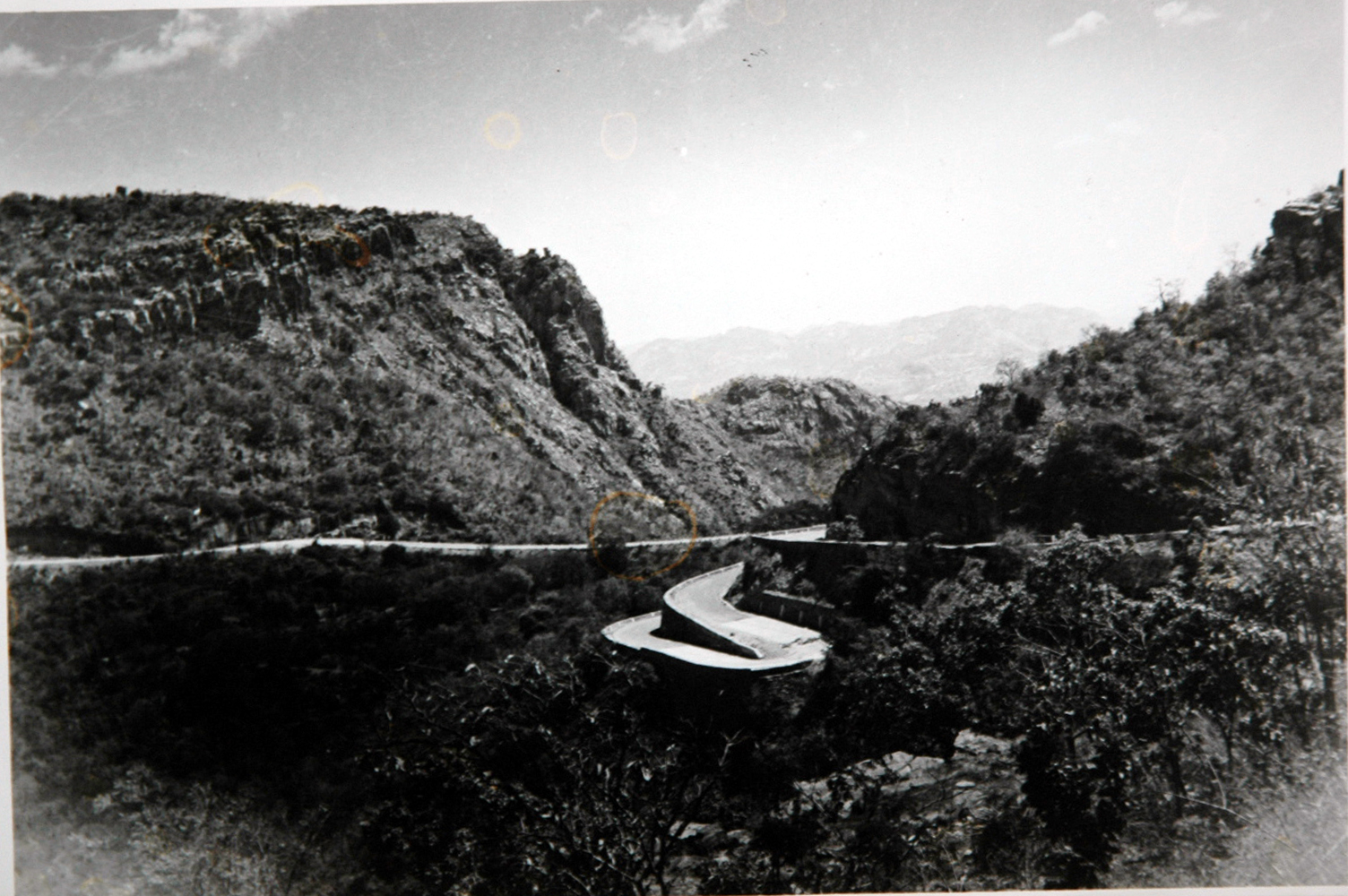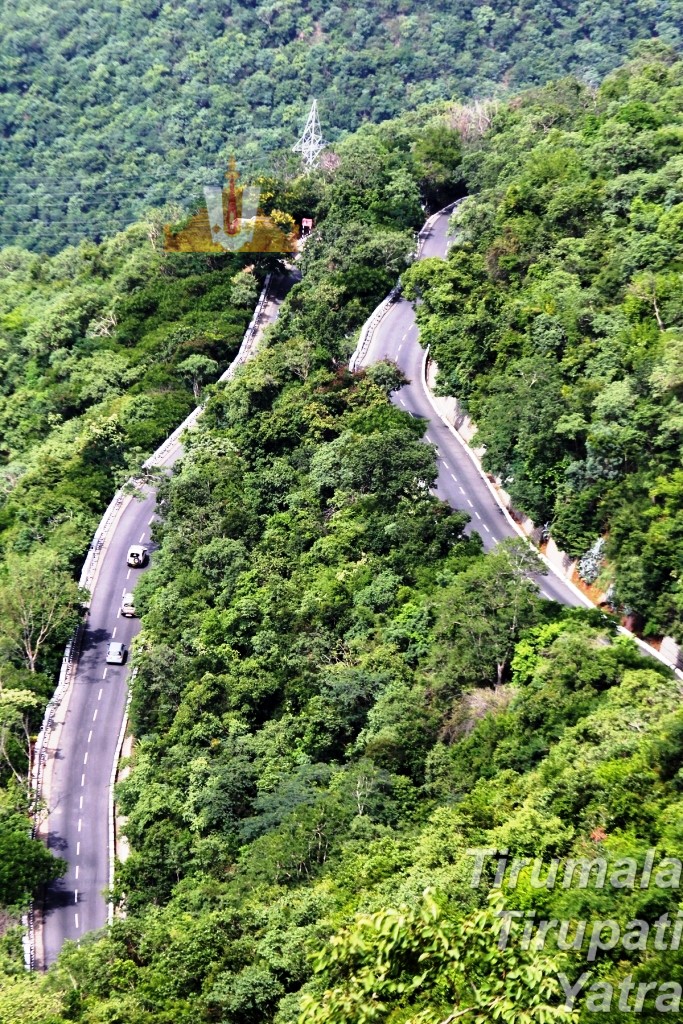 Till 1970's there is no Tirumala Second Ghat Road ( Road from Tirupati to Tirumala) and Tirumala first Ghat Road is being used for both Upward and downward journeys. Above Pictures are of Tirumala first Ghat Road, in which one of them is showing Vehicles coming from Tirupati
Design
The ghat road over Seven Hills between Tirumala to Tirupati was designed by preeminent engineer Bharat Ratna Mokshagundam Vishweshvaraiah
Tirumala ghat roads are two asphalt steep natural slopes ghat roads between Tirupati and Tirumala.
They are in Seshachalam Hills range in Purva Ghat.
Both ghat roads are double lane type, follow different paths along the hills.
The old ghat road was laid in 1944, other was opened in 1974. Old ghat road route is used for vehicles from Tirumala to Tirupati and new ghat road is from Tirupati to Tirumala.
The starting point of the road to go up Tirumala hills is Alipiri and it is overlooked by an immense statue of Garuda in an anjili pose. Each road is approximately 19 km in length and has more than 36 hair pin bends.
It takes 40 minutes to reach top Tirumala Venkateswara Temple.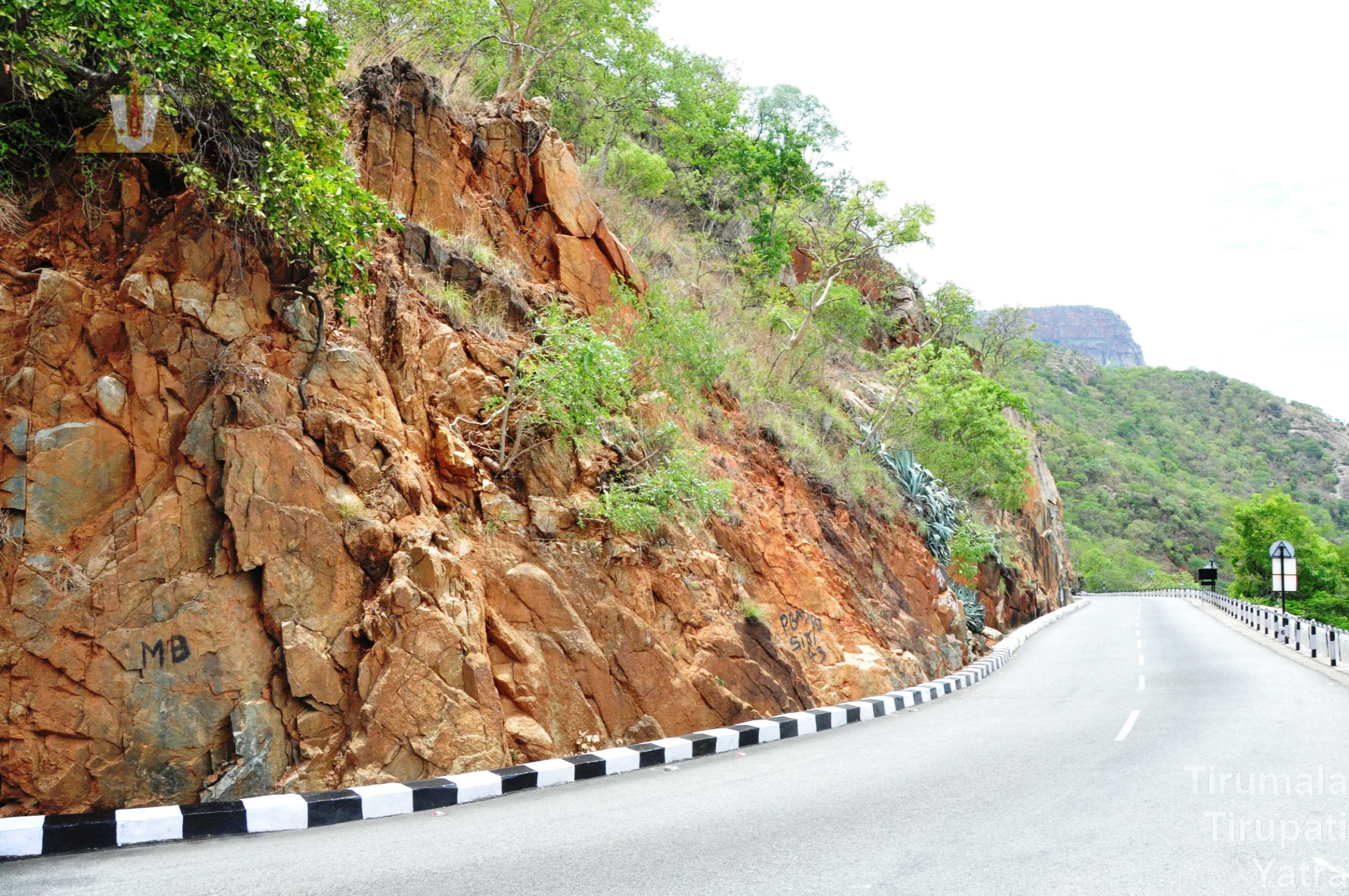 Tirumala Second Ghat Road