Alipiri Mettu Pathway
Alipiri Mettu is 4kms from Tirupati Bus stand and Railway Station.
TTD provides free Bus called "Dharma Radhalu" from Bus stand, Railway Station, and from all TTD cottages located in Tirupati to Alipiri Meetu.
Alipiri Mettu is opened for 24 Hrs so pilgrims can start their journey anytime.
Total Distance is 9 Kms
Total No. of Steps: 3550
TTD will issue Divya darshan Tokens at Galigoupuram at step no 2083
Adivaram = Adipuli =Alipiri
The place at the foot of the hill is called "Adivaram" by Tamilians. The orthodox people call it 'Adipadi' (First Step). But today it is well known as ALIPIRI.
There is a story behind the word Alipiri, There is a big Tamarind tree with the entity of Adisesha.
The importance for Tamarind tree is more in Vaishnava,. Nammalwar used to give dharshan for a long time, staying in the hole of tamarind tree. As thre is puli (tamarind tree) in Adivaram, it is established as Adipuli and in course of time it is transformed into ALIPIRI.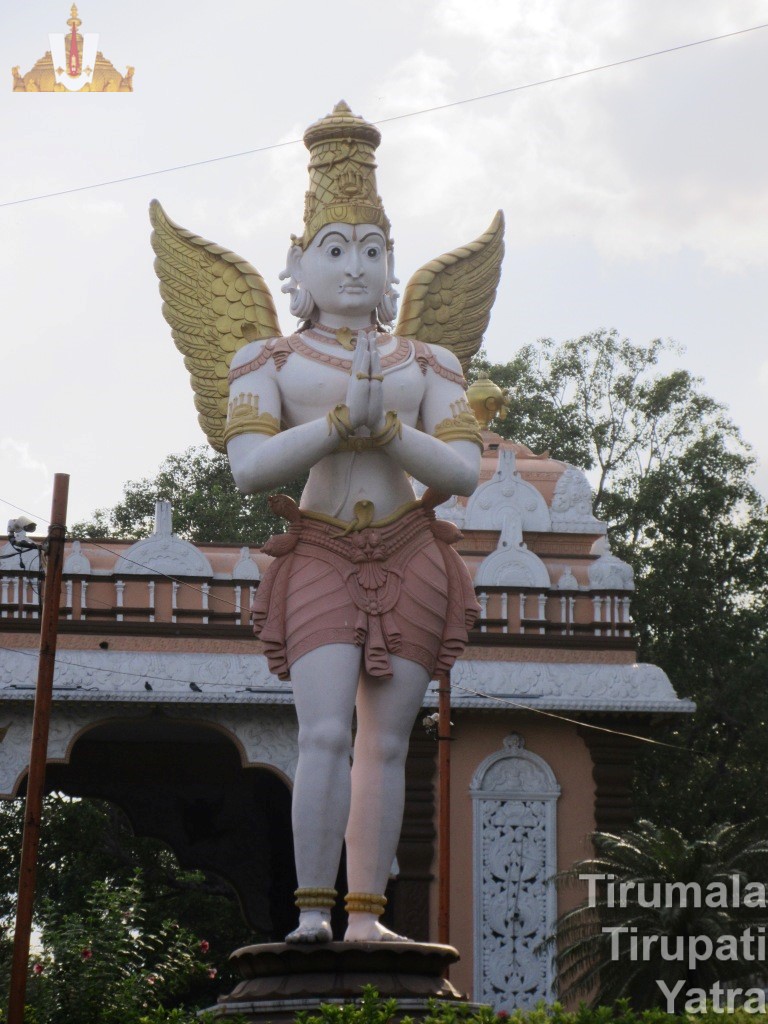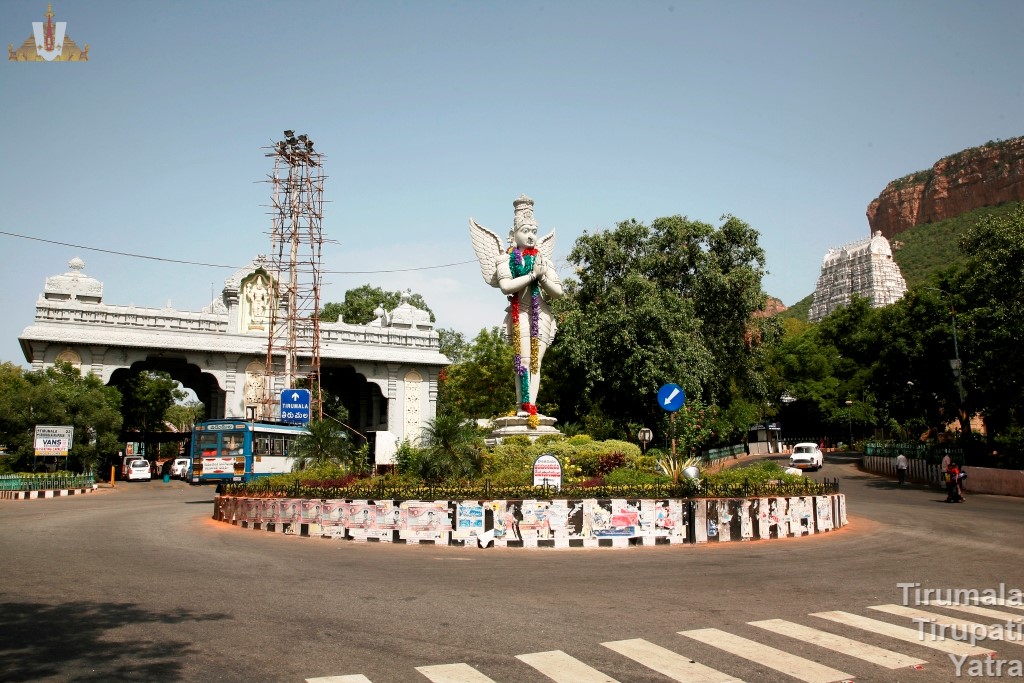 Gali Gopuram
The elders say that there are two reasons for getting the name Gali Gopuram.
When there is a temple, there must be an idol. But here there is neither a temple nor an idol. This being an empty tower, has become gali gopuram in regular usage.
Blowing of severe wind at this tower might be one reason. Some argued that once this tower was called empty tower and the deity on the hill was Mother Goddess.
Mokallamudupu / Mokallamettu
Mokallamudupu is a hill area with highest steep steps on the foot path to Tirumala.
In those days it was very difficult for the pilgrims to climb up the steps from Avacharikona.
Even the elephants used to touch their knees and climb the hill, while climbing the hill the pilgrims hold their knees.
This might be the reason for naming it as Mokallamudupu.