Dhwajasthambam
Right in front of silver door (Nadimi Padikavali) approximately 15 feet away from it on a carved stone pedestal you find a lofty wooden pillar. This pillar is known as Dhwajasthambam.
From the bottom to the top this wooden pillar is covered with golden plates. This pillar has some carvings like Garuda, standing in front of swamy varu (Lord Venkateswara).
On the four directions you can find carved hanuman. Apart from this Vishnu's weapons like sankhu and chakra, kaliya mardhana (Balakrishna) dancing on the hood of kalinga ( serpant) are also there.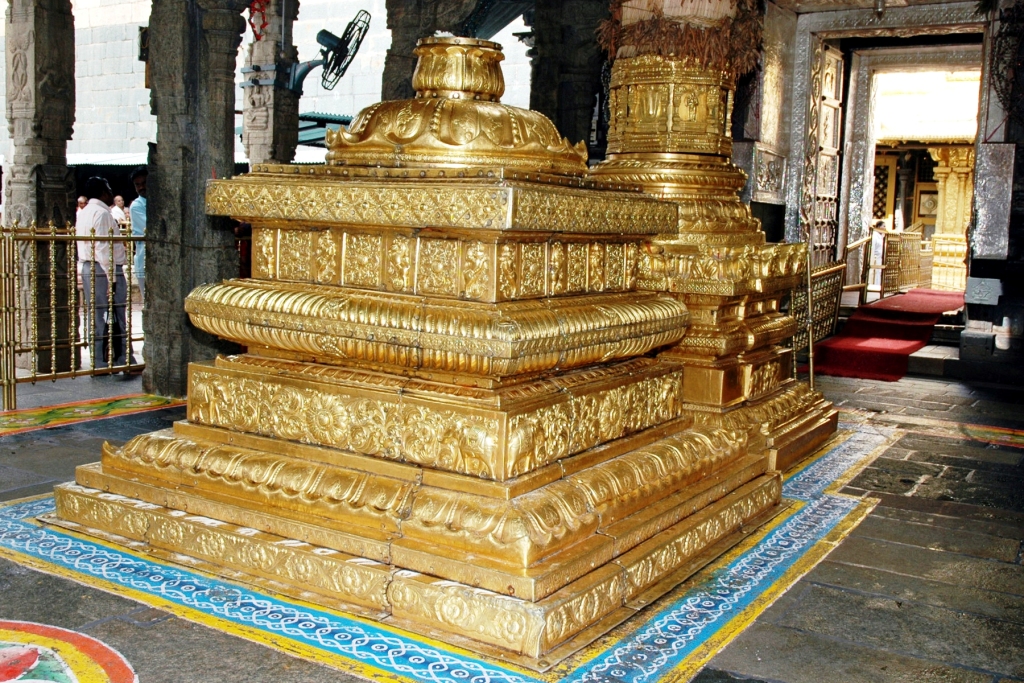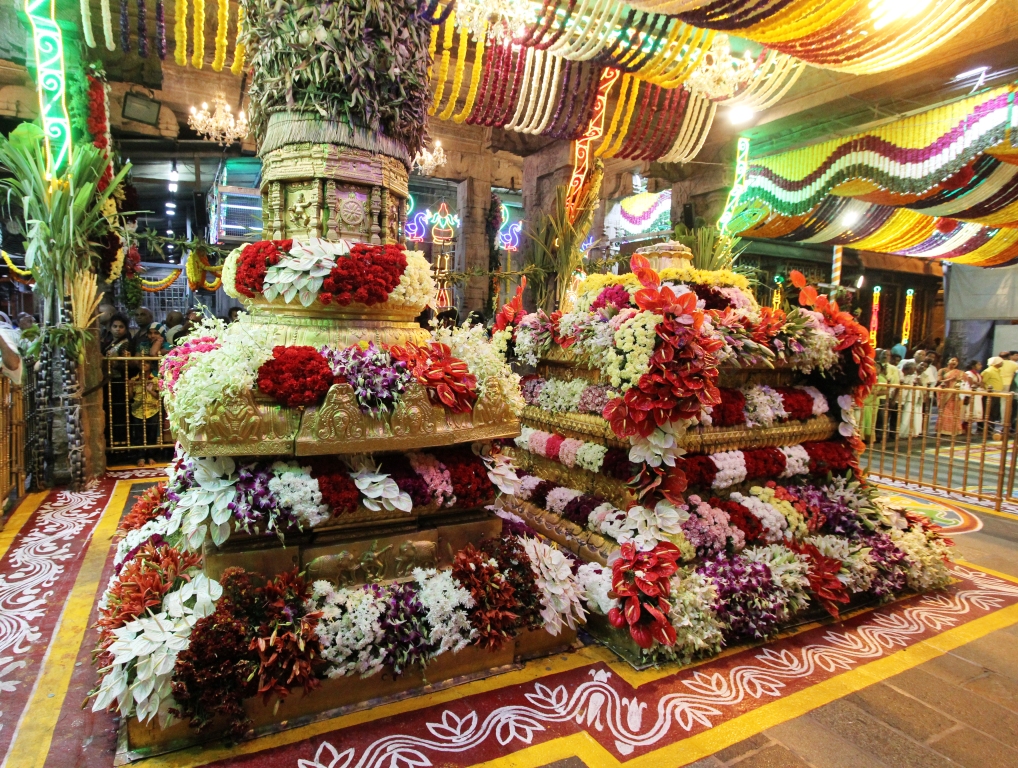 During Brahmotsavams
On the very first day of Brahmothsavam (annual festivity during Dasara) the lord's flag is hoisted. This falg, hoisting is known as 'Dhwajarohana'. This is a symbolic gesture. This will herald the commencement of Brahmothsavam.
During this annual festival called Brahmothsavam they hoist a flag depicting the picture of garuda. Through this an open invitation to all the celestial beings to come and participate in the Brahmotsavam.
Dwajarohanam (Flag Ascends )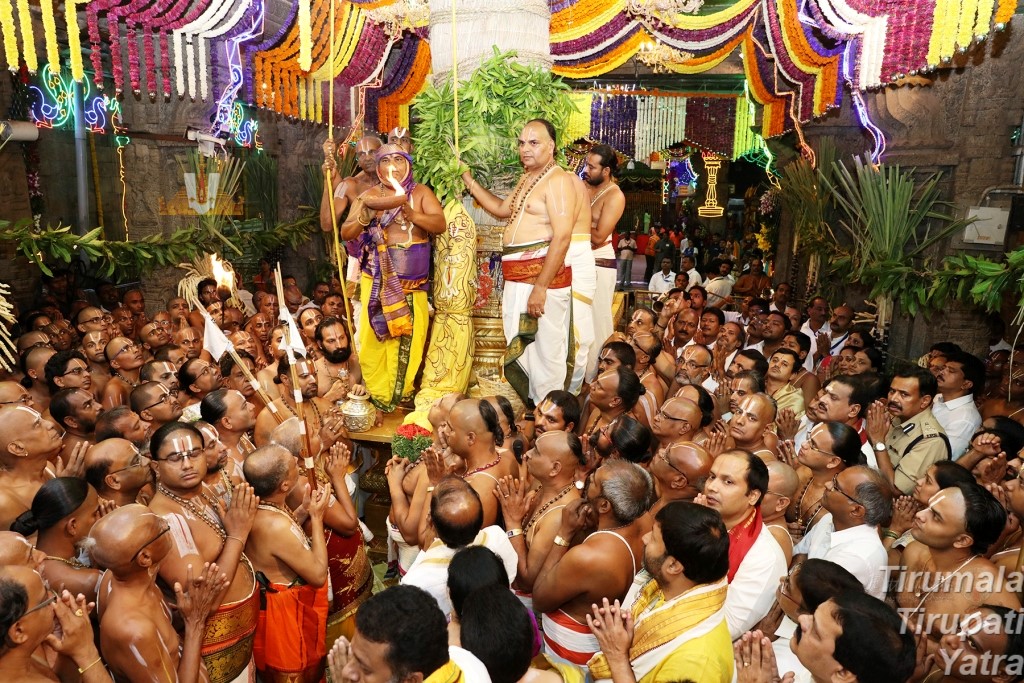 Dwaja Avarohanam (Flag Descends)