Malayappa Swamy
The first mention of this Deity under the name Malai Kuniya Ninra Perumal is found in an epigraph about the year 1339 A.D. The idol is in a standing pose and is a replica of the Dhruva Bera.
The two upper arms hold the Sankha and Chakra, the lower right arm is in the Varadahasta pose and the left arm in Katyavalambita pose. This image has a very rich treasury of precious gems and jewels made of platinum and gold.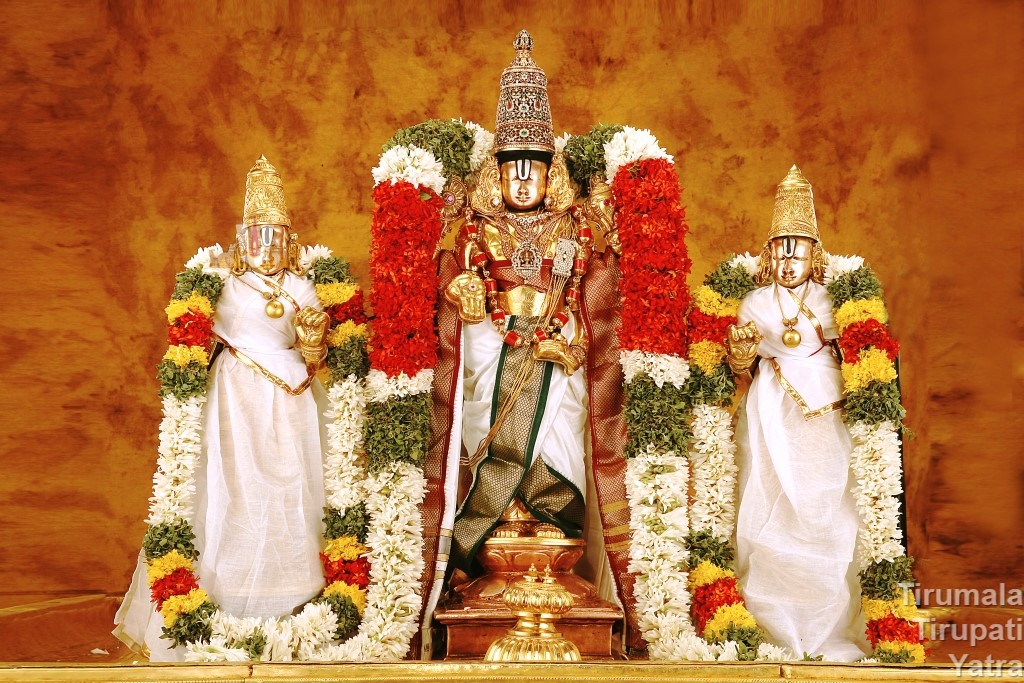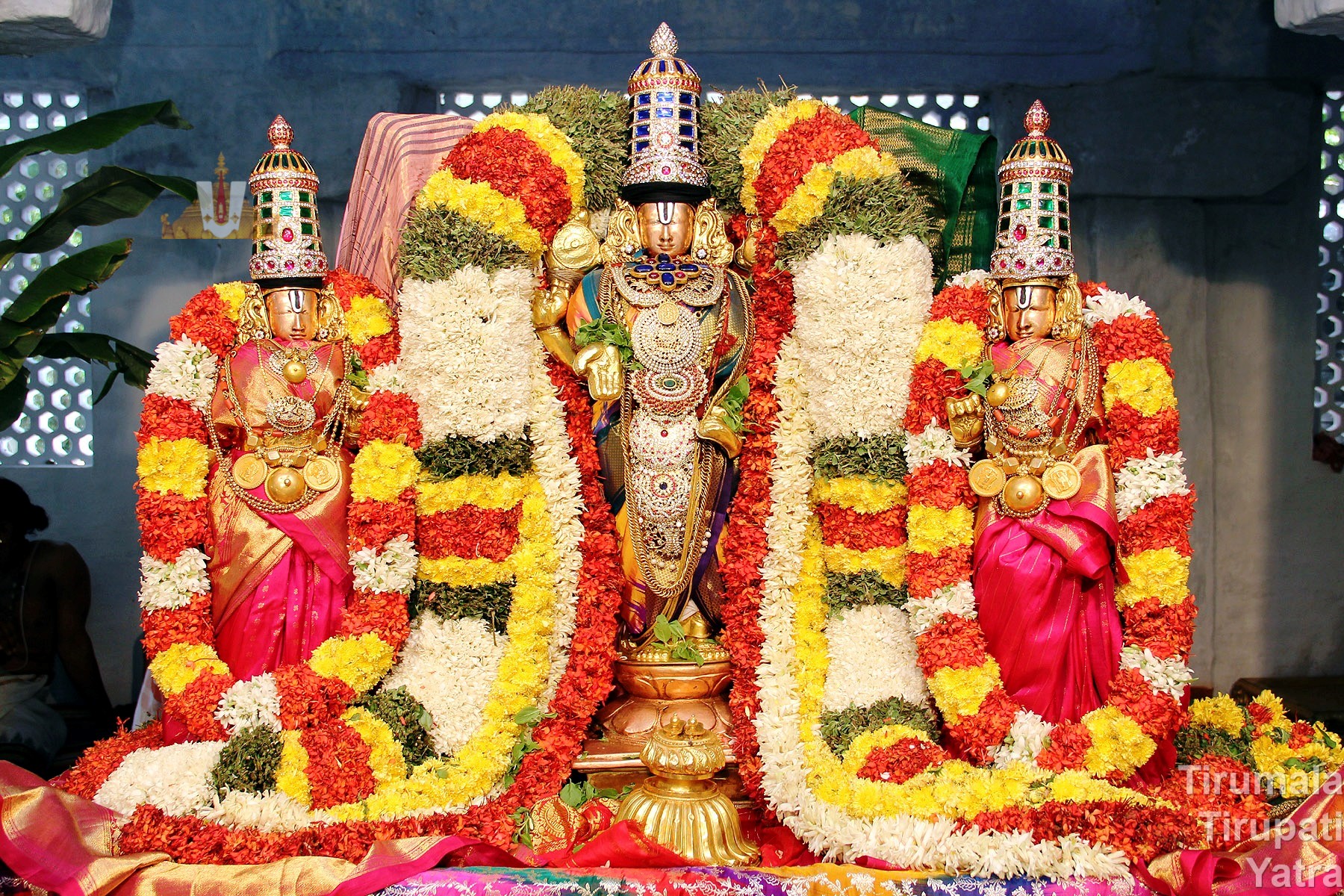 About Idol
The idol of Lord Malayappa is about three feet height and stands on a lotus pedestal on a platform about 14" height.
To right is the idol of Sridevi about 30" height, her pedestal being about 4". This is a panchaloha idol. Her left hand is in the Kataka hasta pose, the right hand hanging loosely and the fingers held in the Gajakarna pose. Bhudevi is in standing pose.
The only difference between her and Sridevi is that it is her right hand that is in the Katikahasta pose and left in the Gajakarna mudra.
Processional Diety
There is a legend that on one occasion during the Brahmotsava, a procession was going around the streets when a fire broke out in the village which destroyed the houses.
The archakas and the devotees did not know how this disaster happened. When sincere prayers were offered, God spoke through a man, and stated that the times have changed, and that the old Ugra Srinivasa who was the then Utsava murti should no longer be used as processional deity, and that in the glades of the mountain another Murti would be found, and only he should be used for this purpose.
It is because of this anger, that the old Murti is perhaps known as Ugramurti. Tradition is that the new Murti with His Consorts, was found at a place where the hill bowed very low, and hence he was called as 'Malai Kuniya Ninra Perumal'.
This long name got shortened into Malayappan in course of time. The glade where he is said to have been found is still known as Malayappan Konai.